At this week's ALSC Global conference in Detroit the US DoE's Dr Jacob Ward outlined the opportunities new legislation has created for OEMs and suppliers.
The transport sector has grown to be the largest source of carbon emissions in the US, accounting for 33% of overall emissions, more than industry (21%) and electricity generation (24%). It is also responsible for 50% of energy expenditure and a big contributor of air pollution. In response, the US government has brought in a breadth of legislation aimed at cleaning up the sector and localising the sourcing and supply of critical materials used in the manufacture of electric vehicles.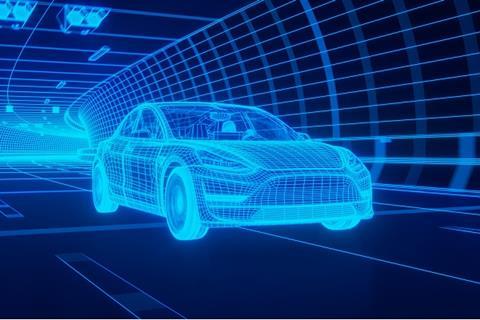 In a keynote session at this week's Automotive Logistics and Supply Chain Global conference in Detroit Dr Jacob Ward, supply chain deployment manager, at the Department of Energy's newly created Office of Manufacturing and Energy Supply Chains (OMESC), outlined the opportunities the new legislation has created for vehicle makers and their suppliers based in the US (watch the full session here). The OMESC is responsible for strengthening and securing the manufacturing and energy supply chains, and is working closely with the automotive sector to tackle the major challenges it faces in producing electric vehicles in a sustainable way.
Light vehicles, including sedans, SUVs and pick-ups account for around 51% of transport emissions and carmakers are already on the path to electrification. The Department of Energy (DoE) has launched the Joint Office of Energy and Transportation to support the light EV supply chain and Gabe Klein was announced its executive director this week.
However, industry strategy must also address the remaining 45+% of emissions from mass transit of goods and people.
"If you don't decarbonise at a system level – in the production, logistics and supply chain leading to the equipment that moves America's economy – you still have significant carbon emissions," said Ward. He also warned that without a system-wide approach to cleaning up the supply chain the proportion of carbon emitted in the supply and production of an electric vehicle would proportionally increase from between 10-25% to anywhere between 50-90%.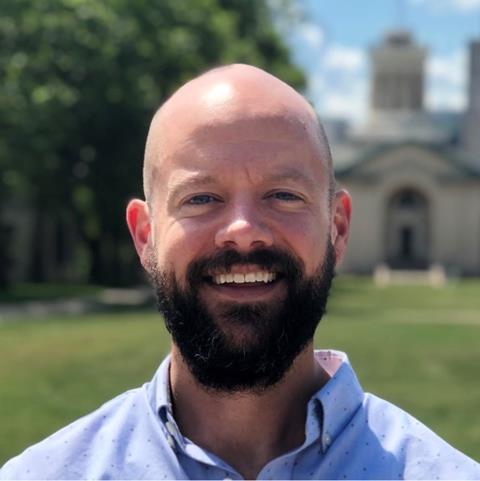 A three-act play
The legislation brought in by the US government over the last year includes the Bipartisan Infrastructure Law, the Chips Act and the Inflation Reduction Act (IRA), all of which intersect in energising sustainable supply chains and supporting the environmental priorities for vehicle production.
"The climate crisis requires rapid, widespread and major transformation of many complex systems… [and] addressing all transport systems really is the only path forward," said Ward.
The DoE is implementing $65 billion in clean energy investments as part of the Bipartisan Infrastructure Law. In that, $7.5 billion covers the sustainable sourcing of the battery materials all the way through to vehicle end-of-life battery collection and recycling, and $5m is allocated for battery workforce development
The $52 billion Chips and Science Act offers major incentives designed to boost semiconductor research and production in the US.
The IRA, the latest piece of legislation offers lots of provisions to source domestic materials and localise battery production in the US. Those provisions take the shape of grants, credits and direct purchases, with $2 billion in funding allocated for domestic manufacturing, and conversion grants for converting existing assembly facilities to make low-carbon vehicles. The IRA also includes $3 billion in credit subsidies for advanced technology vehicle manufacturing through DoE's Loan Programs Office.
Following a presidential request for a review of the US' critical supply chains, in February this year the Department of Energy (DoE) and the Department of Transport (DoT) published 14 reports on the energy sector supply chains. including 13 issue-specific deep dive assessments and an overarching strategy report. There are 62 policy recommendations for how to improve America's supply chains, including for energy storage, fuel cells and electrolysers, and semiconductors.
Driven by this mandatory legislation, the transport industry is looking at decarbonising the fuel used to run delivery vehicles, trains, aircraft and maritime vessels, and it is looking at how to move people and goods more efficiently and with less environmental impact. As well as electrification this also calls for greater use of hydrogen and biofuels, as well as sustainable aviation fuel, all of which needs to be produced from US domestic sources.
Working with industry, the Department of Energy (DoE) is committed to aiming to half transport emissions by 2030 and ensure the transport industry is at net zero carbon emissions by 2050.
Competitive decarbonisation
According to Ward, the OMESC is focusing on all that is relevant for the energy sector in the industrial supply chains linked to it. Making those supply chains function more efficiently means engaging the private sector, including carmakers and transport providers.
"We want to build on the good work already done elsewhere, including in the private sector and the
Office has published a blueprint showing that by 2030 the US and its partners will secure battery materials and technology supply chain to secure long-term competitiveness, job creation, decarbonisation and national security," said Ward.
Ward took the example of the lithium-ion battery supply chain and explained how the OMESC was studying how critical materials were fed into the production of subcomponents and built into batteries. It is also looking at end-of-life uses for batteries and recycling.
"We can see overarching considerations emerge, questions relevant to DoE and our private sector partners, including costs, logistics, equity, bottlenecks and resilience," said Ward.
In terms of identifying potential bottlenecks, Ward said the trick was to identify the touchpoints in the supply chain and look for potential areas of disruption where it could then devote resources avoid or solve them.
Developing sustainable infrastructure
The DoE and the DoT are helping to support the growth in electric vehicles with a combined $7.5 billion investment in charging infrastructure, of which $5 billion is for charging points on the national highway system and $2.5m for community and off-highway charging. There are also grants for grants for electrifying transit and school buses, with 35 state plans out of 50 published in the last week.
A further $8 billion has been allocated to develop regional clean hydrogen hubs (H2Hubs) bolstered by the goal of reducing the cost of 1kg of hydrogen to $1 in one decade. Ward said that the use of domestic bio-derived sources for hydrocarbon replacements would be a huge advance toward sustainable freight transport. While he acknowledged there were several technological hurdles to that goal Ward said there was now a lot of investment aimed at making it happen.
"Electrification for all types of transport and ports is needed but so too is hydrogen and bio-derived hydrocarbons, which have a massive potential for a more sustainable transportation sector," said Ward.

Videos and interviews from the 2022 Automotive Logistics and Supply Chain Global Conference, which was held September 20-22, 2022 in Detroit, are available to view in full to registered users of Automotive Logistics. Watch all videos here