As demand for EVs increases globally, hiking up production of battery packs is increasingly essential to OEMs. Carmakers are now seeking ways of building the packs and modules on the same site in order to simplify their supply chains.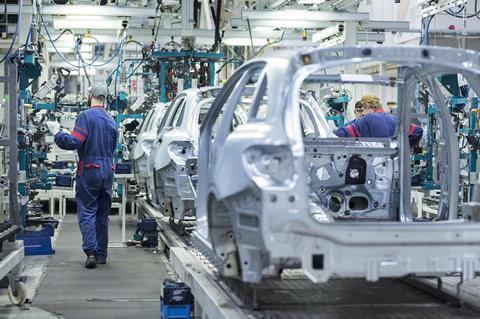 Valmet Automotive has officially opened its Uusikaupunki, Finland battery plant, marking the start of production of high-voltage automotive battery modules and battery packs, part of a significant expansion of its electric vehicle battery-related manufacturing.
The tier one supplier plans to extend the plant further, running with four battery production lines in 2024. The battery plant will eventually have the capacity to manufacture 500,000 packs per year.
Valmet Automotive has been expanding the production of batteries in recent years as part of a strategy to become a full systems supplier for battery modules and electric vehicles. It now has three battery production contracts, although the company has not revealed details about its customers.
In 2019, the company began production series production of battery systems in Salo, Finland. The company also has battery test centres in Finland and in Germany. It is planning a third battery-related production plant in Kirchardt, in Baden Württemberg, Germany, which is due to open in 2022.
"With the battery plants now in Salo and Uusikaupunki and later also in Kirchardt, we are extending our battery production network and the product range. The strong need for further production capacities for battery systems is proven by the three battery production contracts we already have for our new Uusikaupunki plant", said Jyrki Nurmi, senior vice-president EV Systems.
In 2017, Chinese battery manufacturer CATL took a 22% investment in Valmet Automotive as part of a strategic partnership. CATL is currently building a gigafactory for lithium-ion batteries in Erfurt, Germany (see more on battery plant locations in the Automotive Logistics gigafactory database).
Valmet Automotive, a prominent contract vehicle manufacturer, has co-located the battery production with its vehicle assembly plant, combining both manufacturing services and logistical optimisation for automotive service providers. Extending the plant with a battery production facility is considered an essential part of Valemt's long-term strategic aim to develop the plant.
"[The battery plant] is a milestone in realising our ambitious EV strategy. The possibility of producing electric vehicles and battery systems under one roof is a unique offering for the automotive industry," said Olaf Bongwald, chief executive officer at Valmet Automotive.
Valmet currently produces the Mercedes-Benz GLC SUV and Mercedes-Benz A Class. It has previously manufactured vehicles for Porsche, BMW and Fisker. Earlier this summer, the company revealed that it in 2022 it would start manufacturing the Lightyear One, a solar-powered EV from startup Lightyear
Currently, the Uusikaupunki battery plant employs around 200 people in the initial stage of production. The factory headcount is expected to substantially rise, with around 500 people planned to be working at the Uusikaupunki battery plant by 2024.
Battery pack and module production is part of the complex and fast-growing lithium-ion battery value chain. Many OEMs are adapting vehicle assembly plants to build the packs and modules on the same site, not least to save manufacturing and logistics costs.