BMW is moving more finished vehicles by rail following the set-up of a new service between its assembly plant in Regensburg, Germany and the Belgian port of Antwerp-Bruges.
The ports of Antwerp and Zeebrugge merged operations in April last year.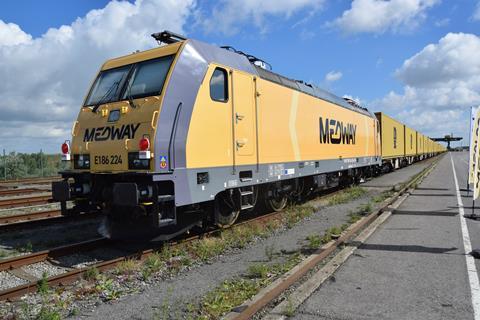 The trains, which are operated by Medway, a subsidiary of shipping line MSC, are moving vehicles on a twice weekly service.
BMW Regensburg makes the BMW X1 and X2, and the BMW X1 and X2 plug-in hybrids, as well as the iX1 and 1ER. It also makes the BMW 2 Series Gran Tourer.
BMW has said that every third BMW made at its plants in Bavaria, which includes Regensburg, Dingolfing, and Munich, will be an EV. The Regensburg plant started making the iX1 in November last year. It also produces batteries onsite to support EV production.
European carmakers are urgently looking for more capacity on the rail freight network in Germany and wider Europe given the disruption currently affecting the network in Germany.
In 2022, Germany's national railway company Deutsche Bahn (DB) announced a planned to upgrade 1,800km of its rail track, along with 140 bridges and 800 stations. Along with federal and regional governments in Germany, DB is investing €13.6 billion ($14.5 billion) in the work. The investment is aimed at increasing capacity and efficiency, and digitalising the network.