Carmakers and their logistics providers need to more closely collaborate and share supply chain data to deal with disruption and improve the delivery of vehicles, according to speakers at this year's Finished Vehicle Logistics North America Live conference.
The technology to better gather and communicate data is already out there along with the potential to make significant improvements to outbound logistics and ultimately satisfy the end customer.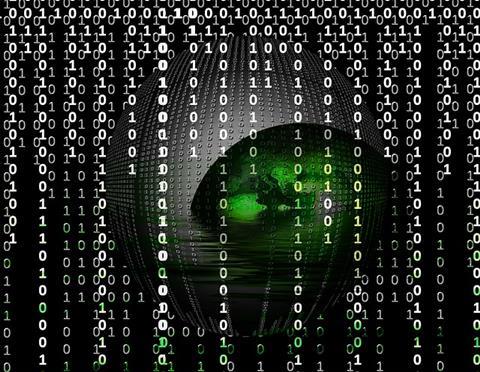 More specifically, there are two phases to improving the management of data for more efficient outbound logistics, according to Paul Nurse, CEO of software solutions provider ProAct International.
"One is to deal with the data that we already have had in the supply chain, for years in many cases, but have not really effectively harnessed [so far]," he said. "Then phase two is defining and establishing the data that we need for the future of the finished vehicle supply chain."
Daniel Gosson, manager of finished vehicle logistics for North America at logistics software specialist Inform, said better communication was key to improving vehicle deliveries.
"Having better communications [such as] a 3PL portal so [a vehicle hauler] can announce their arrival and what cars they are going to pick up – that technology is already out there, and it is really helpful to have that so you can build it into your ETA calculations," he said.
Time for a change
Steven Jernigan, director of finished vehicle logistics at Nissan North America, said using data to optimise vehicle deliveries by road North America was an area of great opportunity for improvement on traditional methods. Nissan is collaborating with two of its vehicle haulage providers and the Georgia Institute of Technology to improve capacity and delivery times, and improve the job for its drivers, and Jernigan said together the partners had found a route improvement of 25% capacity just by using the right data.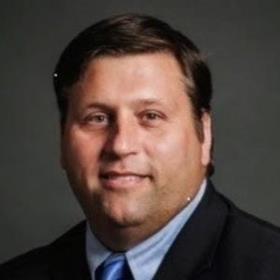 He outlined the digital transformation underway at Nissan North America as it moves toward the long-term goal of developing a data and analytics organisation that is integrated into the business.
Alongside the multiple systems used by its logistics providers to move vehicles to market, Nissan has designed its own yard and transport management systems. Jernigan said that designing those systems inhouse allowed it to customise solutions for its own purposes but also provided more connected data in conjunction with partner systems.
Nissan is also currently moving to web-based applications for its workflow organisation and centralising its data infrastructure in the cloud. By doing that Jernigan said the company would be able to streamline data extraction and sharing.
"We need to continue to find ways to collaborate and share information throughout our supply chain," said Jernigan. "Examples could be giving 3PLs access to our cloud, allowing us to take that data and help improve processes for customers and ourselves."
That is part of a wider deployment of digital analytic applications that more accurately mine information from the company's data lakes to improve processes. Nissan is supporting these efforts by training and recruiting new talent.
"We always had the traditional supply chain analysts [but] now we are now moving into data scientists, data engineers and insight analysts," said Jernigan. "Skills are changing according to the data infrastructure we are building."
Watch: Nissan's Steve Jernigan discusses the carmaker's data transformation for the North American supply chain
Security issue
Sharing information with suppliers raises the issue of data security and Jernigan said that security and governance of data were its biggest challenges when it came to collaboration.
That view is shared across the industry. Frank Agrusa, director of product development and innovation at ICL Systems said sensitive information, such invoicing, had to be kept in the right hands.
"It is great to have shared data but, in the end, if you don't have the governance, that data is going to get into the wrong hands and [security] is of critical importance when doing any type of data project," he said.
Trust is also important in making collaboration work and Agrusa said the technology has to prove it is going to be a win-win for everyone involved.
"If the accuracy of the upstream data can assist with planning for everyone and you can show how to reduce costs for everyone, this will definitely improve collaboration," he said.
Data to deal with disruption
Given the disruption the automotive industry in North America is suffering because of the semiconductor shortage, it is no surprise that Nissan is also analysing data from the inbound supply chain to develop predictive models with which to identify potential disruption beyond its own organisation and those of its tier one suppliers.
"We need data from throughout the supply chain to build this modelling tool and understand when there may be a risk and [and then] minimise the impact," said Jernigan.
That is more important considering that major disruptions are becoming more frequent. The semiconductor shortage came right on the heels of the Covid pandemic and there are ongoing problems globally with container vessel congestion. These problems go along with more long-term ones, such as the driver shortage in the haulage sector. At the same time the automotive industry is going through a revolution as vehicles become electric and autonomous, all which have an impact on the outbound sector. Digital tools that are designed to facilitate collaboration are key to deal with this disruption and necessary to improve the delivery of vehicles over the next decade.
"Digitalising the tools for better tracking and forecasting is great and digital transformation is where everyone needs to be getting to so that we can have forecasts both from cost and volume perspective on a daily or weekly basis," said Daniel Gosson.
That includes sharing information about what has already occurred in the delivery process but also actively updating the vehicle ETAs based on what is happening next, using AI tools and vehicle telematics.
Watch all sessions from Finished Vehicle Logistics North America Live 2021 on demand
Nissan working with Georgia Tech on improving vehicle deliveries and truck driver routes
1

2

3

Currently reading

Data key to collaboration in an era of disruption

4

5