In a bid to boost transparency, traceability and security across its value chain, the OEM has chosen Vinturas' cloud-based interoperable network solution for its New Generation ASX and upcoming All-New COLT models.
Mitsubishi Motors Europe has announced that it will implement Vinturas' cloud-based interoperable network solution (INS) for the upcoming launches of its New Generation ASX (being produced in Spain), and All-New COLT models (set to be assembled in Turkey). Vinturas' INS uses private blockchain technology to provide a secure vehicle tracking ecosystem and is the first privately owned blockchain technology to be used in the OEM industry and as part of finished vehicle logistics.
Mitsubishi Motors Europe said the cloud-based blockchain technology will give it greater logistical transparency and traceability across its supply chain as well as enhanced digital security and data management, due to the nature of blockchain technologies in general.
The OEM's use of the platform will create "process and workflow automation, solving network interoperability between Mitsubishi Motors Europe's (MME) IT applications, functionality and trading partners," according to Vinturas. In terms of data security, MME will control and own the data "between all parties in their end-to-end supply chain".
The movement across the entire automotive logistics value chain is around convergences of technologies and processes powered by data; either in the form of optimising internal processing or external access. Blockchain technologies such as Vinturas' INS allow for greater end-to-end supply chain integrations and is now gaining momentum across FVL.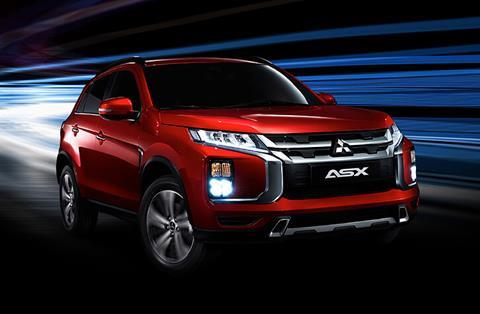 Vehicle Supply Chain Management and General Manager of Mitsubishi Manufacturing Europe, Bas van Groenewoud, commented: "Thanks to their advanced private blockchain technology which was quickly and easily implemented, Vinturas offers us increased availability and accuracy of data, enabling us to make the right data-driven decisions at the right time, bringing greater transparency and accountability throughout our supply chain."
According to Cognosos, every company in the automotive logistics sector has a goal to cut the time and effort it takes to get vehicles through the supply chain and into the hands of the end user. "Inbound logistics has been using tracking tech to speed up this process, but finished vehicle logistics (FVL) is catching up – and could be set to overtake it."
Adrian Jennings, chief product officer, Cognosos says increasing visibility through digital tools will be "huge in catching FVL up to the rest of the industry." This tracking tech, and one of the keys to securing enhanced supply chain (and FVL) optimisation, revolves around data; its access, distribution, efficiency and security.
CEO of Vinturas, Ronald Kleijwegt, adds: "We see more and more OEMs and logistic service providers around the world with an interest in our unique interoperable network solution. Due to Vinturas, OEMs are not only in control of their entire value chain, data, and information, but they can also save a significant amount of money, due to cost efficiencies and working capital reduction. The latter is especially of great importance in these times of ongoing changes and disruptions."
Beyond Mitsubishi's new COLT and ASX, Vinturas has said that there is potential for additional assembly plants and modules to follow.
To find out more about digitising auotmotive supply chains, check out the upcoming Logistics & Supply Chain Digital Strategies conference