Wallenius Wilhelmsen, has bought a minority stake in blockchain technology provider Vinturas. The Norwegian shipping line expects the investment to further improve data sharing for its finished vehicle logistics services and make that information more secure.
Blockchain is a distributed ledger platform that provides a framework for securely capturing and using information from a variety of sources.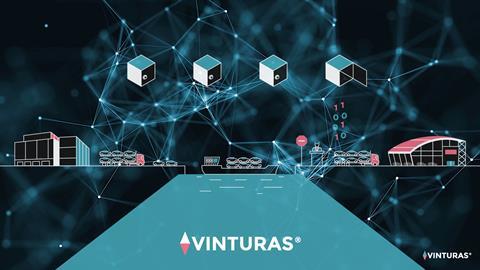 The scalable Vinturas software will provide a secure, private network for partners to collaborate and share data, according to the company. It enables Wallenius to move manual processes for documentation, milestone commitments and record-keeping entirely online.
Ronald Kleijwegt, CEO of Vinturas, said there was now a significant opportunity to accelerate the digitisation of the finished vehicle industry.
"We have seen that there is high demand for our private blockchain solution which empowers networks and collaboration, but does not directly access the data of our customers – delivering security and privacy, alongside digital transformation," he said.
Wallenius said it will use the digital ledger technology in combination with its own visibility and transport management tools across global operations to track vehicles from the factory to the dealer or end customer. The information will be used to locate vehicles and monitor their status in the outbound supply chain, as well as provide quality inspection data, odometer readings and processing updates.
"Wallenius Wilhelmsen is taking an ecosystem approach to solve existing challenges and future needs of our customers, evidenced in our partnership with Vinturas, and our recent investment in DeGould," said Simon White, executive vice-president and chief digital officer at the company. "This ecosystem goes beyond just physical services. We are also investing in connecting data to improve efficiency and cut waste from the supply chain, reduce emissions, provide more transparency and predictability, and to secure data."