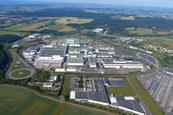 Ineos Automotive has officially taken over operations of the Daimler plant in Hambach, France, after completing the purchase of the facility in December last year. It will start building the firm's Grenadier off-roader in 2021, as well as continue to build the Smart EQ Fortwo until the end of its model cycle.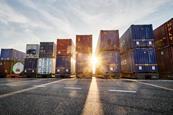 At last week's Livestream Hour from Ultima Media, panellists from Volvo Cars and Gefco discussed how their daily business had changed with nearly two weeks of Brexit under their belts. Volvo had yet to experience severe disruption but both companies are seeing an increased workload to comply with the eleventh-hour regulations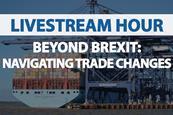 Watch this Livestream Hour episode to get the inside track on coping with Brexit and optimising global trade processes, with exclusive insight from customs experts at Volvo Cars and GEFCO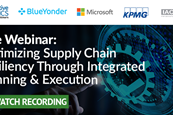 Watch this webinar to hear from experts in the field from International Automotive Components (IAC) Group, Blue Yonder, KPMG and Microsoft for an informative, thought-provoking complimentary webinar on the challenges the Supply Chain has faced during Covid 19 and how to approach future crisis.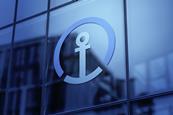 Kuehne + Nagel is supporting its automotive customers' transition to an electrified future with the provision of battery chain services. At an event the company held in December, mobility and materials experts discussed the challenges facing the industry.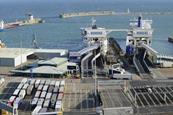 A number of countries, including France, have closed their borders with the UK to passengers and accompanied freight following the discovery of a new strain of coronavirus in the UK which is suspected to be more infectious than previous types.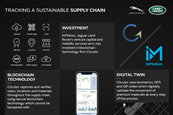 The venture capital and mobility division of Jaguar Land Rover (JLR) – InMotion Ventures – has invested an undisclosed sum in blockchain technology provider Circulor.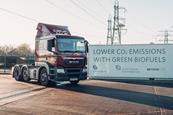 Prestige carmaker Bentley is now using vegetable oil to run the trucks it uses to transfer inbound parts to its assembly UK plant in Crewe from its storage depot in Winsford. The carmaker has installed a 34,000-litre hydrotreated vegetable oil (HVO) tank at the Crewe site to fuel ten trucks with the recycled oil. It is also using the facility to fuel more than 20 smaller on-site security vehicles and delivery vans.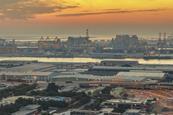 The wider Middle East and North Africa region is set for vehicle sales and production declines of 25% year-on-year in 2020, but there are prospects for recovery in automotive markets and in trade, if OEMs and suppliers can overcome supply chain barriers. Download our latest analysis.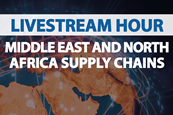 Watch this Livestream for the latest insight on vehicle demand, production and trade across Middle East and North Africa automotive supply chains, plus insights with General Motors' head of purchasing and supply chain for the Middle East, Sulaiman Pallak.