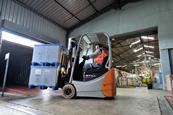 Battery EVs are currently heralded as the answer to an emissions-free future of driving, but the revolution will only be as green as the supply chain supporting it. An important part of that supply chain is the packaging used to deliver the inbound parts. Lucid Motors' John Ferry and Rodney Salmon, of Salmon RTP, discussed the importance of putting sustainable packaging first at the latest Livestream Hour this week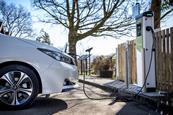 The UK government has announced it is bringing forward its plans to phase out the sale of new cars and vans powered by internal combustion engines. Daniel Harrison, automotive analyst at Ultima Media, examines how realistic that is and whether supply chains are ready to produce enough electric vehicles and batteries.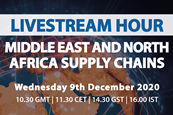 Join this Livestream for the latest insight on vehicle demand, production and trade across the Middle East and North Africa automotive supply chains, plus insights with General Motors' head of purchasing and supply chain for the Middle East, Sulaiman Pallak. Wednesday December 9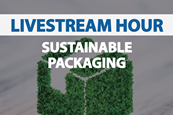 This Automotive Logistics Livestream Hour episode focuses on efficiency and sustainability in automotive packaging, featuring packaging experts John Ferry from EV startup Lucid Motors and packaging consultant Rodney Salmon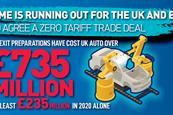 Bodies representing the UK's automotive and logistics sectors are calling on the government for a zero-tariff trade deal with the European Union and clearer instruction on customs processes as Brexit negotiations enter their final stage.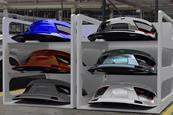 At last week's Livestream Hour Joe McCabe, CEO and president of AutoForecast Solutions, said 2021 was going to be a recovery year in global vehicle production and that continued recovery to 2027 would be based on greater stability. A more globally integratred supply chain, thanks in part to revision of Trump policy following last week's election, and provide opportunities for tier suppliers, who are getting more involved complex subassembly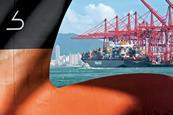 The awakening of global manufacturing from a Covid-induced coma has coincided with the usual holiday season rush and a move away from the just-in-time delivery model to produce a nightmare peak season that's making replenishing stock in the automotive industry a Herculean task. Illya Verpraet and Christopher Ludwig report.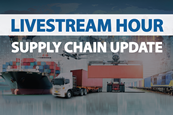 Automotive Logistics' Livestream Hour season 2 kicks off with the latest forecasts on global vehicle production, a review of supply chain trends and insight into what the US presidential election results could mean for the sector.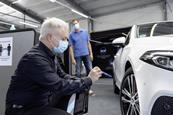 Carmakers are looking at a damaging month of sales as new lockdowns in Europe hit the dealer network. At the same time they are closely monitoring inbound supply chains ahead of a winter that could see continued disruption to automotive supply chains.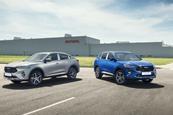 Chinese carmaker Haval has signed a special investment contract worth 42.4 billion rubles ($650m) to expand the car plant it opened in Uzlovaya last year and build a components plant to localise the supply of core parts, including engines, transmissions, electronic control modules, and vehicle control systems