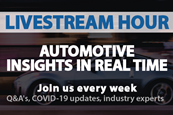 Hosted by Christopher Ludwig, Editor-in-Chief at Ultima Media, the Livestream Hour will take place each week on Wednesdays. It will also be part of other Livestream special episodes and guests, including previews and follow-ups from our series of live and digital events for Automotive Logistics, Automotive Manufacturing Solutions and Car Design News.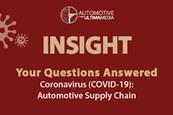 Following our first Livestream Coronavirus Automotive Supply Chain Update, our panellists reconvene to discuss audience questions that were not answered during the broadcast. Watch this exclusive video recording of the discussion covering the long-term impacts of the coronavirus crisis on global vehicle demand, economic and environmental policy, logistics and manufacturing operations.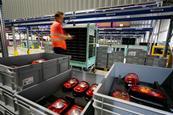 Jochen Freese, chief commercial officer (CCO) at Hellmann Worldwide Logistics, says that the automotive supply chain is not built for large numbers of huge warehouses in which to stock inbound parts, but it is a problem the industry is having to deal with in the face of a global production shutdown brought about by the coronavirus pandemic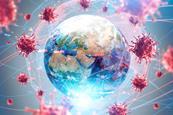 The disruption to the global automotive supply chain caused by the coronavirus pandemic is being exacerbated by uncertainty fed by a lack of accurate information. At last week's Automotive Supply Chain update webinar, presented by Ultima Media's business intelligence unit, analysts tried to provide some clarity on the current situation and what lay ahead for the industry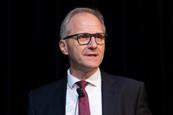 Since 2015, Karl-Friedrich Koch, vice-president, production control, BMW Mexico, has played a fundamental role in the OEM's project to develop its first Mexican car factory. At the Automotive Logistics Mexico 2020 conference, he provided delegates with an insight into the launch and ramp-up process, which kicked off in 2019.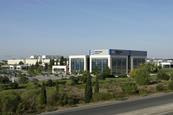 Volkswagen is to start shipping gearboxes made at its components plant in Córdoba, Argentina, to its Autoeuropa assembly plant in Portugal. Containers are being shipped from the Argentine port of Buenos Aries to the Portuguese port of Sines for onward shipment by road to the plant in Palmela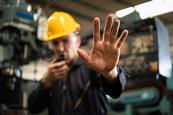 With the coronavirus pandemic causing a level of automotive plant shutdowns not seen since the second world war, suppliers and logistics providers will face failures without direct support from government, and close collaboration with OEMs and industry.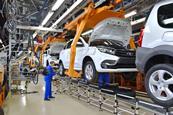 Automotive plants in Russia are reported to be running out of components as supply shortages caused by the coronavirus continue out of China and South Korea, and disruption spreads across Europe. At the same time the Russian ruble has hit a four-year low against the US dollar, which is taking its toll on production costs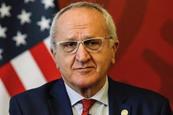 Jesús Seade Kuri, who serves as Undersecretary for North America at Mexico's Ministry of Foreign Affairs, has played a major role in negotiations for the United States-Mexico-Canada (USMCA) trade deal which is due to replace the North American Free Trade Agreement (Nafta). Here is the update he provided at the ...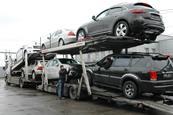 As its domestic market stagnates, Russia is continuing to seek growth abroad and is subsidising the export of vehicles and parts – at a cost of more than $60m a year. The government is seemingly succeeding in its ambition of turning the country into a fully fledged automotive exporter, as its official target is to establish exports of at least 240,000 vehicles per year by 2025 – ideally up to 400,000 – and recent growth in this segment suggests that these figures could be within reach.