Honda Motor Europe has recently signed a five-year agreement with IBM under which the consultancy plans to manage and run Honda's finance and procurement operations across Europe.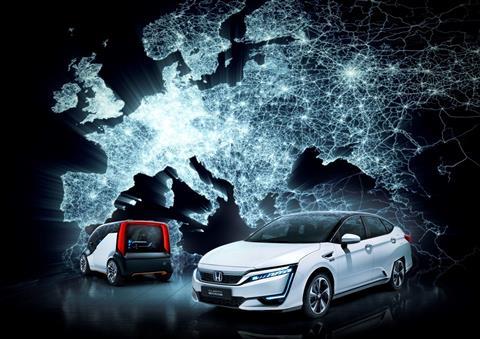 The company said the contract is designed to deliver an integrated end-to-end service that will help Honda improve efficiency, reduce costs, standardise processes across its European operations and ultimately set it on course to a 'zero-touch' vision.
The latest contract extends an existing ten-year relationship IBM Global Business Services has with Honda for procurement operations for non-direct services. Under the agreement, IBM plans to manage the Source-to-Pay, Record-to-Report and Order-to-Cash processes at Honda.
"We are partnering in these three critical workflows to really drive the next generation of ways of working, to drive an environment where we get into lights out, low-touch processing and use a rich source of data," said Jonathan Wright, global managing partner, Finance and Supply Chain Transformation at IBM.
Wright told Automotive Logistics that with Honda and automotive generally, the case for change is significant as the industry turns to manufacture connected, autonomous, shared and electrified (Case) vehicles.
"Case is a great focal for change in automotive, and the back office functions are becoming really important," continued Wright. "It is super-important that we allow Honda to focus on higher-value activities and that within that back-office function we actually use the data to turn it into an asset that is adding value to the Honda."
IBM is creating a single helpdesk with an integrated view of the entire finance and procurement function that it said would be more efficient and improve customer service. 
"We look forward to bringing our business process experience, technology and transformation methodologies to help Honda Motor Europe bring its zero-touch ambitions one step closer," said Dave Miller, IBM managing director for the Honda Global Account.
"We plan to bring together people, processes and solutions into intelligent workflows through an optimised managed services approach that can enable Honda Motor Europe to enhance its finance and purchasing operations and become the partner of choice to its network of dealers and suppliers."
Stay posted for the full interview with Jonathan Wright