Following months of supply chain challenges in the wake of the coronavirus crisis, automotive production and demand in North America have been stronger than many anticipated. As a result, however, the supply chain is now faced with a driver shortage and increased lead times, according to Maxim Serov, supply chain director North America, for tier one supplier Benteler.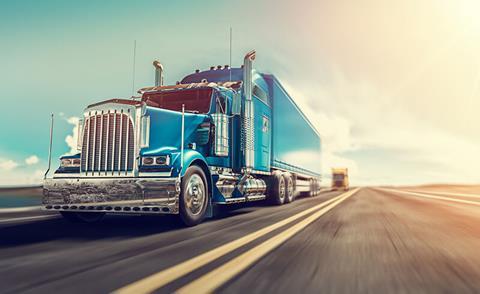 Speaking at last week's Livestream Season Finale, he said: "All our plants are up and running and we are ensuring customer demand, but the situation is still very difficult. Unfortunately, the pressure on the supply chain management community is still not released. We have a brand new, quite difficult situation with the freight right now, especially on the southern border where there is a very strong demand. There is a lack of drivers, increased lead times, bad weather conditions and the lack of seasonal capacity reduction on the trans-Atlantic services, which all has to be managed."
Absenteeism
The trucking industry needed tens of thousands of drivers even before the coronavirus hit but shutdowns and curbs on movement have disrupted automotive supply chains, and local containment policies have contributed to driver absenteeism, labour shortages and production interruptions. Social distancing and limited hours also continue to inconvenience newly trained truck drivers seeking to obtain a licence. As a result, it is estimated that in 2020 the US will produce 40% fewer new truckers than normal.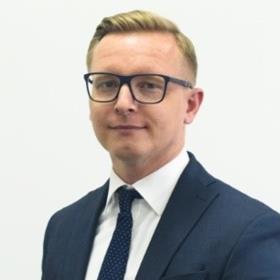 "Unfortunately, absenteeism is an issue right now in North America and I think it's not only about the tier suppliers," said Serov. "It's impacting everyone. As we know, the situation is quite difficult with some OEMs and unfortunately logistics service providers are also suffering."
According to freight companies that Serov had talked to some truck drivers were not returning from the government furlough schemes designed to provide fiscal support.
"Some truck drivers are getting support from the government and actually they are not coming back. So, that's the challenge and, as I said, we see right now a strong demand. We're hearing a lot of talk about the lack of drivers and the lack of capacity, especially on the southern border, which makes us, of course, a little bit nervous about that."
To mitigate these risks, Serov said Benteler was using all possible options in terms of adding extra shifts and hours to satisfy its customers' demands. He believed the company's logistics service providers would follow Benteler's lead in ensuring that requirements were met.
"We will manage this hopefully temporary period successfully, without any significant disruptions and, of course, keep the [drivers'] rates within the contractual obligations," said Serov.
Second wave
Fears of a second wave of coronavirus infections across North America following the easing of lockdowns are circulating the automotive industry. It is possible a second wave of Covid-19 could push the automotive sector recovery into 2022 instead of the mild recovery currently forecast from 2021. On July 31, the US passed 4.5m total cases, just eight days after reaching 4m. Last week, 18 states also set single-day records, while 40 states recorded 14-day surges in cases per capita.
"There are a lot of threats about the second wave and some of our customers are concerned," said Serov. "We are working together with them on how to ensure sufficient safety stock of the finished goods in case something happens again unexpectedly."
To watch the finale in full and download slides from the episode, please click here
For exclusive insight into the future of the automotive industry in the wake of the coronavirus crisis, please see our global business intelligence report: Global New Vehicle Demand Forecast 2020-2030. Covid-19: The Long Road Ahead