Stellantis had to suspend production for a day at its Sevel val di Sangro plant in Italy last week following a shortage of engines supplied by one of its plants in France.
The Sevel plant makes vans for the Fiat, Citroën and Peugeot brands. Fiat-branded vans are fitted with engines the group builds in Italy, while engines for former PSA Group's Peugeot and Citroen vans are supplied from France.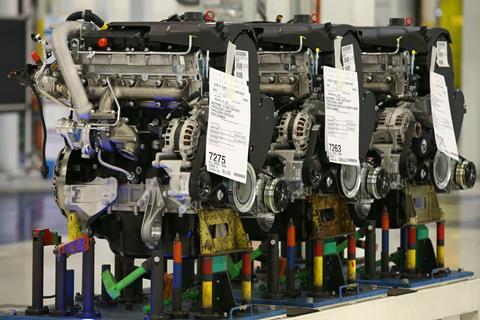 Regular operations have resumed after the stoppage on February 7 but a union representative quoted by Reuters news agency warned that the company could not rule out more stoppages because of material and parts shortages, and the "many issues affecting the global supply chain."
Nicola Manzi, a local representative of the UILM union, told Reuters that the stoppage came after an extra production day scheduled for the previous Saturday to help make up for lost production had also been cancelled because of engine shortages.
Working against the backlog
As with other vehicle making plants in Europe, the Sevel plant has had to stop production temporarily a number of times in the past year, primarily because of the global shortage in the supply of semiconductors caused partly by pandemic-related disruptions.
Demand for vans has largely remained stable across Europe over the last year and Sevel now has an order backlog that it is aiming to solve through extra days of work on Saturdays and Sundays, according to Manzi.
Since the start of 2022, the plant has produced between 900-1,000 vans a day, just under the pre-pandemic height of 1,200 daily, equal to 300,000 units a year.
Stellantis is forging ahead with the electrification of its products, including the introduction of a fully electric light commercial vehicle (LCV) range and the building of a third gigfactory in Termoli, Italy for the supply of lithium batteries. The company is also transforming the Ellesmere Port plant in the UK into a pure battery EV plant.
The agreement follows plans for other sites in Germany and France. The automaker has also said it will put one in the US.
Stellantis aims to reach 130-gigawatt hours (GWh) of battery capacity by 2025 and more than 260 GWh by 2030. It also plans to invest more than €30 billion ($35.5 billion) through 2025 to electrify its vehicle lineup.