With so much expansion, change and inevitable risk still ahead of the carmaker, JLR's director of global material planning and logistics, David Dyke, is pushing his department's influence across the company and the supply chain to gain efficiency and further strength
Anyone who has even occasionally visited Jaguar Land Rover's factory in Solihull, in England's West Midlands, over the past few years will have witnessed its infrastructure born again with new buildings and roads across the site. Among many investments, JLR has fully revamped Solihull's stamping for aluminium bodies for Range Rover models and added an entirely new bodyshop for steel and aluminium parts for Jaguar. A new assembly hall opened last year, allowing the introduction of the Jaguar brand to Solihull for the first time. JLR also recently built a bespoke dispatch yard here for finished vehicles.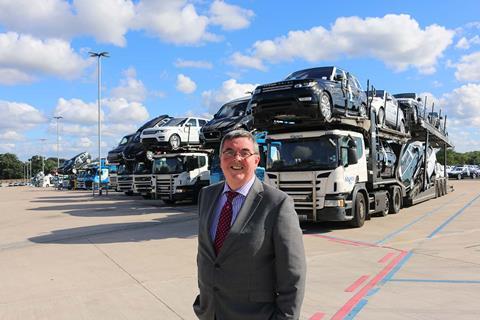 Despite the plant virtually doubling as a construction and roadworks site, JLR has carried out these refurbishments even while increasing production in Solihull to three shifts across five Range Rover, Land Rover and Jaguar models. More older buildings will soon be torn down or refitted – including that which housed the assembly line of the iconic Defender, production of which ended earlier this year – to make way for new manufacturing.
The expansion at Solihull has been central to JLR's wider UK and global growth. It also epitomises many of the supply chain and logistics challenges that the carmaker faces, especially as it grows further.
The plant, built between farms in the 1930s, was first allocated to the Rover Group by the British military to build aircraft engines during the Second World War, before Rover switched to cars in the late 1940s. Today, the bustling Birmingham suburb that has sprung up around the original Lode Lane address leaves it limited room to expand outward.
Growth must therefore come from within, including modernised equipment, more automation and redesigning material flows. And as each model built in Solihull has significant variation and customisation, the plant is among the most complex supply and parts-handling operations in the world.
Going with the global flow
Solihull's growth is not an isolated story for the Tata Motors-owned carmaker, nor is the deft balancing act that must be performed here between space and logistics. On the back of sales rises across JLR's major regions, many of the carmaker's operations have become working construction sites.
David Dyke, director of JLR's global material planning and logistics (MP&L) since 2009, has been responsible for the company's supply chain during perhaps the most significant period of expansion and changes in Jaguar Land Rover's history, especially for logistics.
"As we now export vehicles to around 150 markets around the world, and have increased our volume by 8-20% every year for the past six years, it has been a very challenging and interesting time," he says. "As a department, we've needed to grow during this time, including actively redeveloping our team and bringing in new talent both from other OEMs and different sectors."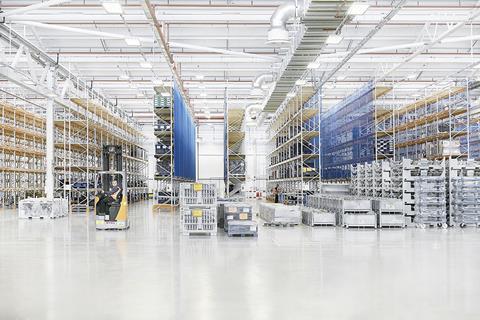 JLR's revitalisation is wide sweeping, as the carmaker tries to keep pace with growth that has seen retail sales treble since 2009, surpassing 521,500 units in the financial year ending in March. Along with Solihull, the OEM has added significant tooling for its large Halewood factory, outside Liverpool, which builds the Range Rover Evoque crossover and Discovery Sport SUV (the successor to the Freelander 2) across three shifts.
The carmaker has invested heavily at the Jaguar plant in Castle Bromwich, outside Birmingham, which is also set to get new logistics and warehouse space. In mid-September it also announced a £100m ($130m) investment in the plant to bring the Jaguar XE – which is currently built in Solihull alongside the new Jaguar F-Pace crossover SUV – to Castle Bromwich, consolidating Jaguar sports and sedan models at the Birmingham plant. The F-Pace, which has seen huge demand (helping to drive a 72% increase in Jaguar sales in 2016 through August compared to the same period in 2015), will remain at Solihull.
Two years ago in Wolverhampton, also in the Midlands, JLR opened an engine plant that is producing the first in-house engines for the brands for around 20 years. The plant produces the 2-litre, 4-cylinder Ingenium diesel engine, for use throughout the Jaguar Land Rover vehicle range across all its UK manufacturing sites. Production of the petrol derivative is due to commence later in 2016.
These investments have helped JLR to become the largest vehicle producer in the UK, building close to 490,000 vehicles in the 2015 calendar year; a number the carmaker is on track to top this year.
International growth has become more important: JLR's global sales in 2016 through August were nearly 373,000 units, up 24% year-on-year. And while JLR had previously shipped knockdown kits to a number of partners around the world for assembly, it is now becoming a truly global OEM with regional production and supply chains to match.
That started in a small way in 2011 when Tata, which bought JLR from Ford in 2008, began assembly of models from kits shipped from the UK at its plant in Pune, India. Though it is only around 2,500 cars per year, it is a highly complex logistics operation that now covers five Jaguar and Land Rover models.
In China, the carmaker has taken a bigger step. Last year its joint venture with Chery opened a new 150,000-unit factory in Changshu, outside Shanghai, which is building the Evoque and Discovery Sport, and will soon add the all-new Jaguar XFL model. This past June, JLR started assembly at a new, wholly owned site near Rio de Janeiro in Brazil, also building the Evoque and Discovery Sport.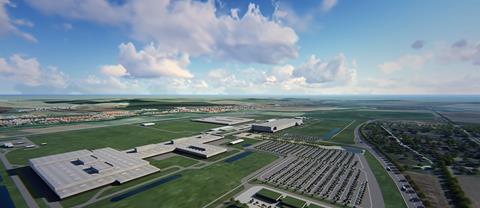 Mainland Europe is the next frontier. Next year, JLR will build a yet-to-be-announced model at the Magna Steyr contract assembly plant in Graz, Austria. It is also building a new £1 billion plant in Nitra, Slovakia, which will open in 2018 with initial capacity for 150,000 units. Both locations will give JLR significant production for the first time on the doorstep of its core supply base in central Europe, and bring it closer to growing markets on the continent where it is increasingly competing with German rivals.
The company is geared up to grow across all levels – even in the face of uncertainties for the UK economy and trade following its referendum vote in June to leave the European Union. David Dyke says that for Jaguar Land Rover, it is business as usual. "Jaguar Land Rover is a British business with a strong manufacturing base in Britain, and remains committed to all manufacturing sites and investment decisions," he says. Beyond that, given the uncertainties around the process and negotiations involved in the UK leaving the EU, it is too soon for further details.
In fact, further development plans were recently approved by local and central government at JLR's global headquarters in Whitley, Coventry, including new research and development facilities, space to house suppliers, as well as new road infrastructure; the UK government will invest £35m here in a new automotive zone for advanced manufacturing that will be connected to the JLR site.
More clout in the supply chain
Jaguar Land Rover's growth in the UK, Europe and overseas is the stuff of logistics executives' dreams. For Dyke and MP&L, the expanded production and new plants have been an unprecedented opportunity to improve supply chain and manufacturing efficiency, including by redesigning internal and external logistics flows. Such opportunities for change remain wide open, especially with new upcoming European production. Even Brexit, whatever its terms, may require more change – and thus more involvement from MP&L.
This new network raises the stakes for MP&L as logistics is even more critical to three-shift production, meeting customer promises and JLR's bottom line. Today, its plants receive more than 200,000 cubic metres of components per week delivered from more than 800 suppliers, travelling 1m miles (1.6m km) per week. For outbound distribution, vehicles travel a collective 2.6 billion miles per year.
The scale of logistics services here is significant, and the result is a complex and flexible network. Taking just European road freight to the UK, for example, JLR and its lead logistics provider (LLP) for this service, DHL Supply Chain, use 19 different crossings for ferries and 22 different ports in mainland Europe and the UK to move material.
With its growing output, global parts shipments and distribution operations, logistics costs have inevitably increased. In JLR's annual report for 2015-2016, for example, the company reports that freight costs rose from £610m in 2014 to £858m in 2016.
While that growth is broadly in line with volume rises as well as the increase in shipping for the China plant, it underlines the significance and potential influence of the logistics budget. Such figures only scratch the surface of logistics' total impact as well, especially when considering in-plant handling and the accompanying requirements for space, labour, packaging, inventory, etc.
That is something that Dyke says senior management and other departments at JLR increasingly understand better, with the result being that MP&L has gained more clout when deciding plant, sourcing and model locations.
"It's so important that we can explain the challenges, understand the flow for inbound and outbound, the potential tax and duty costs," he says. "We are a major chunk of the approval process and we sit at the table to ensure it's a good decision – and then live with that decision through delivery."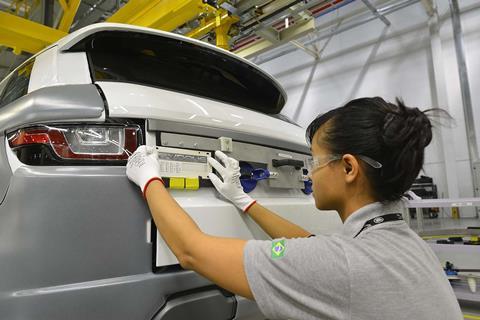 Dyke points to indicators that suggest MP&L has managed growth well so far. Measured against rising production and international shipments, JLR's manufacturing and logistics efficiency, including lower costs and carbon emissions, has improved by 30% per unit since 2008, according to MP&L.
Much of that has come from advances in manufacturing and handling processes. A new automated storage and retrieval system has been installed in Halewood and will also be rolled out to other plants. Meanwhile, MP&L has worked with carriers to improve driving habits and to encourage equipment and fleet renewal.
Improvements have also come in the logistics network, including adding or consolidating parts centres in the UK and Europe. This year, for example, JLR added a new warehouse at Midpoint, on a north Birmingham industrial estate, to serve its Midlands plants. For material and kit exports, it now runs two global parts sales centres in the UK and one in Europe.
"If you go back a few years, our growth was so rapid that we needed to use every single metre square at plants to build cars, and so we moved a lot of our logistics facilities off site," Dyke says. "Now we've had a period of strategy, during which we consolidated a lot of activity at new facilities that have improved our flows and utilisation."
Dyke adds that MP&L is targeting a further 30% improvement per unit in logistics efficiency over the next four years. "By that I do not just mean price and rates, but across everything that we do in logistics, including reducing emissions," he says.
Part of achieving these goals will come from continual network engineering, site changes and process improvement. JLR has established a transformation programme called 'Velocity', which sets out to analyse all elements of the supply chain, including crunching data and benchmarking studies together with LLPs.
Meeting JLR's targets and growth will also require further evolution at MP&L both in its remit and the skills of its employees. Dyke and his managers believe it will be particularly important to recruit and develop staff that can manage a global footprint and also play a role in integrating digitalisation and new technology into JLR's logistics.
"We've grown from a function responsible for three UK plants to a global function with global responsibilities and international people that need to understand all the key markets and locations," says Dyke, who has worked with the carmaker under its various owners for the past 31 years. "Since we need new technology to help us with systems and data flow, we are running a strategic workforce analysis to understand what we need not only for this year but the next decade."
Risky landscapes
That all this transformation is exciting for MP&L does not make it easier to achieve. Expanding JLR at the current rate has put pressure on its supply base, plant infrastructure and management resources. Capturing and developing talent fit to serve JLR's logistics in the digital age is also not easy at a time of so much market and technological change.
While entering new markets for production and distribution has rewards, they also expose the carmaker to higher risks, whether transport bottlenecks or disasters. For example, the company's financial reports estimate that the explosion in China's port of Tianjin in August 2015, which destroyed nearly 6,000 JLR vehicles, cost it around £245m net of insurance in lost sales and rebuilding and redistributing vehicles.
Market risks can also threaten supply chains and investments. While growth in China has picked up, the last year or more has been bumpy since the CJLR plant opened. In Brazil, too, production has begun at a time of great economic and political strife (although JLR sales are growing steadily). In Russia, once a promising export market for the carmaker, its sales are down around half from two years ago.
JLR also needn't look far to encounter geopolitical turmoil. The UK has faced blockages for ferry crossings across the English Channel related to Europe's refugee crisis, in which migrants camped in France have tried repeatedly to enter the UK by entering lorries and trains, leading to severe delays in some instances (France has recently pledged to clear the migrant camps by the end of the year). The listing of a ro-ro vessel last year in the Solent Bay, near Southampton, also had JLR vehicles on board.
Of course, Brexit raises questions about the stability of the regional vehicle market, currency shifts and Britain's future trading relationship with the EU. The outcome could impact JLR's inbound and outbound supply chain, whether it is eventual tariffs or border controls – although at this stage, nothing is certain, and MP&L has little to say on it. But it is something the company will be watching carefully. In its 2016 annual report, released this past summer, global economics and geopolitical issues moved to the top of JLR's principal risks, including potential developments around Brexit.
"There will be a significant negotiating period, and we need to understand more about that as details emerge," says Dyke, pointing to JLR's official statements. "We will work hard with all parties to ensure that the importance of the British automotive industry is fully understood at every level of the negotiation process."
Don't let them get you down
With so much expansion, change and inevitable risk still ahead of the carmaker, David Dyke puts forward something of an unofficial motto for Jaguar Land Rover's MP&L managers: "Don't be a victim".
By that, Dyke means they should do all they can to influence the company and supply chain, whether in engineering, purchasing or skills development. Don't, for example, just let increasing part variation lead to ineffective packing; don't let risks in the supply base fester until they disrupt production; don't let sourcing decisions lead to nonsensical and costly logistics; don't let the best, brightest talent pass over JLR as a career option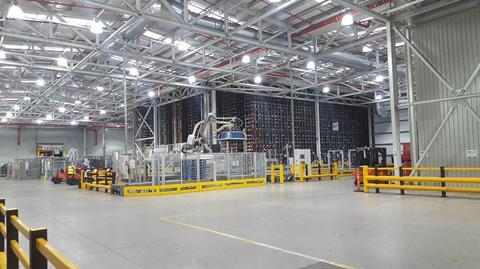 One way that MP&L has strived to avoid such passivity and to ensure its involvement early in a vehicle's development phase is through a programme called 'Design for Logistics'. Under the auspices of MP&L, the carmaker provides training to engineering teams on the impact that part size and breakpoints can have on logistics, for example on transport costs, packaging density and line-side handling. According to Dyke, the programme has been expanded and every engineer in the company will soon be trained on the importance of logistics.
"In logistics, we used to get frustrated about the costs that other departments, like engineering or purchasing, were passing down to us," says Dyke. "But we realised that they don't always understand the logistics implications they were creating.
"Now, those engineers and managers are welcoming our input with open arms," he adds.
Such training has impacts beyond parts engineering and packaging. By working further back in the development stage, MP&L has found opportunities to use new technologies across the production and distribution chain. Over the last few years, for example, outbound logistics executives, led by global manager of vehicle distribution Gareth Williams, have worked more closely with JLR's research and development team on how connected car features and telematics can be used to monitor vehicles in the distribution chain. Today, MP&L is using the technology to remotely monitor a vehicle's mileage, battery charge and tyre pressure.
Dyke suggests that 'Design for Logistics' can also support JLR in increasing parts localisation, as MP&L can help point out where sourcing decisions increase logistics costs in excess of any labour or material savings. Dyke says that his team is increasingly highlighting specific parts and commodities to the purchasing organisation that would offer significant costs savings if relocated. Over the last few years, JLR has increased its sourcing in the UK substantially, with some models now at 50% or more UK content, compared to 30% previously. For example, a total of £8 billion worth of global supplier contracts were placed for the new Jaguar XE – 55% of which, valued at some £4 billion, went to UK suppliers.
"It's another way in which we can make sure logistics is not a victim of other developments in the company," Dyke adds. "We're working with the parts sourcing team on such activities."
Part localisation is not just about the UK, but also about sourcing more parts in regional locations as well. With the volume in China, Brazil and India, parts exports have never been so high. Dyke points to the efficiency of this chain from the UK and Europe, including good demand forecasts, process stability and high cube utilisation from packing centres. However, the carmaker also needs to take every opportunity to localise parts.
"There are many proactive steps that we can take in MP&L to support that localisation," he says. "When you look at the highly complex, big parts from a logistics perspective, for example, there are many that we want to sequence or call off close to the assembly line to improve the flow into plants."
JLR's international growth has been a challenge for logistics to manage capacity and suppliers, however it has also been an opportunity for MP&L to set up the best logistics network and process from the beginning.
"As soon as new production or plants are a flutter of an idea in someone's brain, we're there," Dyke says. "That is because as the company expands it has recognised how intrinsically linked the logistics solution is to anywhere that we locate.
Even for China, which is run by the Chery Jaguar Land Rover joint venture, Dyke and his team were involved "from day one". He points to an extremely close partnership between the UK-based MP&L team and the logistics leadership at CJLR, including its head of global material, planning and logistics Rui (Richard) Zhu, and JLR executives seconded to the joint venture. Together they have sourced freight forwarders and LLPs, designed and implemented packaging, line-side and yard decisions.
Mark Capper, international group plant manager, who reports to Dyke, also plays a key role in the plant logistics operations across India, China and Brazil, and in understanding the export chain from Europe to overseas facilities. In working with local teams, for example, he and MP&L have sometimes had to adjust JLR's standards. One set of its standard packaging in China, for example, proved difficult for local workers to reach into, owing to their shorter average height compared to Europeans; since trucks are a slightly lower in China, standard boxes from the UK and Europe would not have allowed double stacking.
Now, the MP&L team is helping to shape supply and layout decisions for production to come in central Europe. In Austria, the shared approach with Chery has set something of a standard for how JLR is working together with Magna Steyr in Graz.
In Slovakia, Dyke is again excited about the potential. The carmaker has not yet confirmed which models it will build at the Nitra plant, which means most logistics planning is at preliminary stages, however he confirms that the Nitra factory – construction of which JLR officially began this past September – was chosen with supply chain benefits front and centre, including being closer to its European supply base and a growing share of customers.
"If you look at where most of our supply base is, which is predominantly in central Europe, that will give us many inbound and outbound opportunities," he says.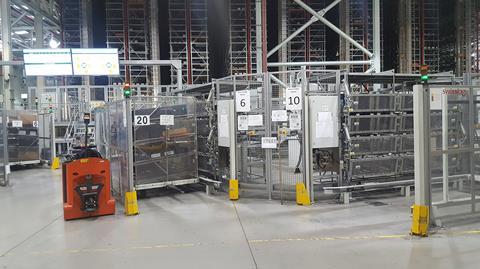 Space-saving solutions
While new plants may benefit from having more space to handle operations efficiently, rising production in the UK tends to come with space at a premium. Unlike Brazil and China, meanwhile, which build only for local markets, JLR's British plants produce for a myriad of different markets and requirements, with variation almost infinite.The global MP&L team has led efforts to manage such complexity. JLR's plant operations team, headed up by plant group manager Levent Yuksel, who joined the carmaker three years ago from Toyota, has been implementing a number of new processes and technology in areas such as parts receiving and retrieval systems, line-side presentation and packaging.
For example, JLR's high parts variety has led the carmaker to use a variety of sequencing strategies, such as pick-to-light, shadow boards, turn tables and bespoke racking. Recently, it has also introduced new methods such as using sequence pallets to fit multiple commodities in sequence, allowing parts to be fitted in the same pitch and station.
JLR has also sought to reduce sequencing operations where it can to reduce costs. Yuksel points to more 'de-coupling' in its line feeding, where JLR feeds the highest volume part direct to assembly workers and sequences only the lower running commodities; the approach saves space in the trim and assembly area, and reduces the amount of sequencing picks required.
Returnable packaging has been another area of change. Two years ago, JLR switched to a container pooling model, run by Gefco, which introduced more standard packaging across the network, helping to reduce packaging waste and to increase container fill rates.
Recently, the carmaker also introduced returnable racks for moving multiple painted car bodies in the same container internationally, increasing container utilisation while reducing packaging waste.[sta_anchor id="6"]
Opening the door to suppliers
JLR's growth has put pressure on suppliers to keep up the pace of production in the UK, as well as for global production. In the face of even more expansion, MP&L has extended supplier relations, together with manufacturing and purchasing, taking a more hands-on approach with tier suppliers and logistics providers.
For example, MP&L recently created a supplier assurance team to help critical suppliers meet their logistics and delivery requirements. JLR logistics experts go onsite to suppliers to assess problems or bottlenecks they may be facing and help them through it.
"Our suppliers are an extension of ourselves, and it's important for both sides that we work together on any issues," says Dyke. "Everyone has challenges and hiccups, especially when you face the growth that we have, and we need to identify problems that we share."
The carmaker has also expanded its stable of logistics providers. For inbound, its principal lead logistics provider remains DHL Supply Chain, which manages the collection and delivery of European-wide components to UK plants and does receiving and line feeding at the three assembly plants. Dyke points to growth in collections and shipments across the network that DHL manages and to good performance in fleet utilisation and cost reduction.
"We have a strong relationship with DHL, and we want to work in true partnership," he says. "It is not just about cost, but about continuous improvement. There is no point in me sourcing an LLP that might give me a 3% improvement on day one, but nothing over the next three years."
As it grows, JLR has also signed new contracts with other providers, diversifying its provider base in Europe and across continents. For example, it hired Syncreon to manage in-plant logistics and line feeding at the new engine plant in Wolverhampton, as well as to manage parts export operations in the UK. Gefco is now managing a pool of leased returnable containers for the OEM. For the China joint venture, JLR and its joint venture selected China's Sinotrans for international shipments to China, and Anji Ceva for domestic material handling and in-plant logistics.
New providers have also come into focus for shipments to Brazil, and are under review for operations in central Europe. Dyke points to strong interest among logistics providers to work with JLR. For those willing to develop with the OEM and offer continuous improvement, "the door is always open".
"We want to work with LLPs that bring us technology, innovation, skills and are proactive and enthusiastic in improving our performance," says Dyke. "If anyone can't deliver that then, frankly, they won't be with us for long considering the challenges of growth we have."
For outbound, JLR has taken a somewhat different approach, notably in taking back in-house from LLPs the management of both its UK and European vehicle distribution, areas that had been outsourced since it was still under Ford ownership.
---
"We want to work with LLPs that bring us technology, innovation, skills and are proactive and enthusiastic in improving our performance. If anyone can't deliver that then, frankly, they won't be with us for long considering the challenges of growth we have" - David Dyke, Jaguar Land Rover
---
Following the sale to Tata, JLR still relied on Ford to procure its UK distribution, including the use of its in-house trucking fleet and its jetty in Dagenham, at the port of London. Meanwhile, across the European continent, JLR had outsourced outbound transport, including short-sea and road delivery, to Volvo Group Logistics Services (VGLS, formerly Volvo Logistics), part of the commercial vehicle manufacturer. VGLS had also been the LLP for separately-owned Volvo Cars, until the Swedish carmaker brought logistics back in-house starting in 2012.
Now, with its distribution flows so changed, David Dyke and Gareth Williams suggest that it was time for JLR to take control of its carrier and network sourcing and management.
"We still work with Ford where it makes sense, but we also now are working with other OEMs where we can share yards, capacity and backhauls," Dyke says.
While JLR may have shifted away from relying entirely on any single LLP, its growth and geographic expansion has increased its spending and spread of operations across multiple logistics providers, which Dyke suggests benefits JLR as much as providers themselves.
"A lot of providers have grown with us, and developed skills and services that we needed," he says. "And where we have brought in new partners, we have also benefitted from new networks, new thinking and new opportunities."
Making up for lost time
As well as working with more suppliers and logistics providers, JLR's resurgence has led to a company-wide effort to recruit and develop new employees, with logistics and related labour an important focus. In recent years, MP&L and its operations have become proving grounds for new talent.
While the company has been successful in hiring new managers, the turnaround has required it to grow its logistics organisation quickly, including filling gaps hallowed out during earlier years of financial struggles. Without continued action, Dyke estimates that MP&L would see up to 50% of current staff retire over the next decade.
"We are realistic – we had a gap of hiring here of nearly 10–15 years and we need to address this," Dyke says.
It's an issue that could be compounded across the supply chain and among logistics providers, including drivers, the shortage of which is a growing issue across the UK and Europe.
At the same time, Dyke stresses that recruitment must not only cover manpower shortages, but anticipate the changes that JLR expects across its logistics.
"We think the face of logistics will change, and it will require new processes and new understanding of technology and data," says Dyke. "That changes the calibre of the people you need, whether it is those working for other manufacturers as well as Google or digital start-ups. We've got to hire people not just with a view to what we need next year, but for the next ten years or more."
JLR is working to address recruitment issues on several fronts, including carrying out a workforce study to assess its future needs. The company and MP&L are engaged in the Automotive Industrial Partnership, a training forum established in 2014 by the Automotive Council, a joint industry-government body in the UK. The aim of the programme is to bring together government and automotive executives to ensure the country has the skills and talents needed for the future.
Dyke also credits its LLPs for being able to match JLR's required labour needs in plants and logistics centres. However, part of its workforce study is to determine potential gaps among its providers as well. "In the light of that study, we are paying much attention to recruitment and development of required skills and competencies," he says.
So far, MP&L has made up for many of its shortfalls by hiring people from other carmakers and industries. However, Dyke's ambition is to develop more talent internally at JLR, including university graduates and apprentices, as well as through its own in-house academy and development forums.
Dyke admits that he and his team needed to better understand what influences young people and graduates in their job searches. For example, JLR visited one British university that had 300 graduates from a prominent logistics programme – but only one had applied to JLR.
"I went and I asked why they weren't interested in my business? I think at JLR I've got the most interesting logistics challenges in the world," says Dyke. "The response from students was: 'We didn't know that JLR did logistics'."
The carmaker then communicated with this university, among others, to educate graduates about the potential of working for a carmaker. By the next year, 70% of those from the logistics programme had applied to work at JLR.
"This is a great development opportunity. Historically, our logistics managers came mostly from a manufacturing background," says Dyke. "But now we have more budding talents interested in supply chain, and we have the chance to let them develop and grow with us."
Dyke and his team are committed enthusiasts for technology and how it can benefit the supply chain, from material handling automation through to the potential of autonomous driving. Young recruits may well be those best placed to integrate such technology into JLR's logistics – and to make sure it stays efficient far into the future.
"We are focused on technology, processes and people, but it is people that make the difference. People challenge existing processes, and people deliver excellence," Dyke says. "Because of that, the investment we're prepared to make in those people is phenomenal."
A new world of logistics
The global material planning and logistics team covers the full scope of JLR's programme planning, order management, packaging engineering, material handling, knockdown kits, as well as inbound and outbound transport. As a central function, managers oversee operations directly in the UK and Europe, including recently taking outbound management across Europe in-house from LLPs. MP&L increasingly works as a governance function across regional organisations, including plants in China, India and Brazil, as well as national sales organisations for vehicle and spare parts distribution.
The central logistics team has offices at the carmaker's global headquarters at JLR's engineering centre in Whitley, outside Coventry, however many of its people are based in Solihull, where MP&L has literally been in the middle of that plant's upgrades. Its offices recently expanded here into a gleaming new assembly plant building that also has logistics and parts-handling areas.
MP&L now has a full floor with a large open-plan office and glass-walled meeting room. On a visit late this summer, the space hummed with discussions and phone calls as employees strategised and tracked suppliers and logistics providers – sounds that intermingled with the more traditional clinking of teaspoons on ceramic so essential to any British office.
A glance around the room revealed managers who have spent decades with the carmaker alongside those who had joined within the past two or three years, including from Toyota, Honda, Qoros and other automotive manufacturers; others, meanwhile, had come from different sectors, including oil and gas, retail, high-tech and digital companies.
The focus outside automotive is increasingly important to MP&L. David Dyke points to benchmarking projects to compare JLR's logistics to the best examples from retail, consumer goods and e-commerce firms. It is running such studies internally at JLR as well as with LLPs across the other sectors that they serve.
"A lot of our 'go, look, see' visits are not at other OEMs but at food and retail logistics centres, for example," says Dyke. "We're all moving boxes, so what is the best way to do it?"
Never a dull moment
Logistics has always been important for premium brands like Jaguar and Land Rover. Dyke, who has worked in logistics and supply chain for his 31 years at JLR, says he has never been bored a single day. However, it is fair to say that the function has not always been as dynamic and outward looking as it is today. Those that visited MP&L at Solihull at other points in its history, including at its offices across the road from the new building in one of the plant's historic, though decidedly smaller and darker World War Two-era 'shadow' buildings (built in unassuming brick to disguise their role in munitions production to German bombers), might recall a different pace and atmosphere to today.
There would have been few new hires, for example, during the uncertain days when BMW divested much of its then loss-making Rover Group in the 1990s, including selling Land Rover to Ford (which already owned Jaguar). Later, in the depth of the recession in 2009, after Ford sold JLR to Tata, the carmaker faced further cuts as it reduced production in line with falling global demand.
During such periods, the MP&L teams often dealt more with decline, including shuttering a Jaguar engine plant near Coventry in 1997, and its Browns Lane factory in the city in 2005. In 2009, as part of a restructuring plan, the carmaker announced that it would either close Solihull or Castle Bromwich over the coming years.
Today, with JLR in its seventh year of sales growth, the focus remains on opening plants and expanding production (the UK closure plans were reversed in 2010). Despite economic problems in a number of key markets, or even the uncertainty unleashed by the Brexit decision, JLR is gearing up to produce, export and handle considerably more parts and vehicles.
MP&L has worked with more logistics partners and redesigned its networks in response, but growth has also demanded innovation. Dyke believes MP&L has been "brave" in its application of IT systems and new technology. For outbound, connected car features, including telematics, are increasingly added to the JLR's distribution system, which already provides global visibility of orders and vehicles.
Jaguar Land Rover has invested significantly across its inbound supply chain network and plants. It recently started using new software to provide better visibility during inbound operations, while forming new work groups to track material and inventory. It has implemented pick-to-light and pick-to-voice systems, while also investing in further automation, including in automated-storage-and-retrieval systems that are being rolled out in the UK.
JLR is now using more AGVs, both at the new plant in China, and at its home plants where it had not traditionally used them.
"We're also looking at the processes and technology that others are using, such as Amazon," says Dyke. "For example, we are looking at how e-commerce warehouses move parts automatically to the person doing the sequencing, which isn't common in automotive."
In other words, this isn't yesterday's MP&L.