Ceva Logistics has signed a ten-year lease on four new-build ro-ro vessels from its parent company CMA CGM, and will manage and operate them directly. The logistics provider will be able to move 140,000 vehicles annually using the vessels, which will be powered by both LNG and electric battery.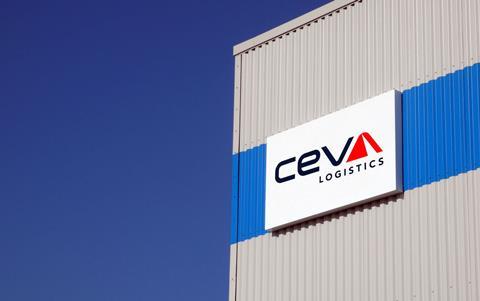 Each dual-fuel vessel has capacity to move 7,000 units. They are being built by China Merchants Jinling Shipyard (Weihai) and the first will be delivered in December this year, with the other three coming in 2024.
CMA CGM bought vehicle logistics provider Gefco in 2022 and incorporated it into the Ceva Logistics subsidiary at the beginning of this year. Gefco had a strong finished vehicle logistics offering and when the takeover was complete Ceva's CEO Mathieu Friedberg said the company would look at how it could develop further what Gefco was doing in terms of chartering vessels.
Ceva said the vessels will be deployed on deep-sea routes, including between China and Europe. Carmakers exporting vehicles from China to Europe are currently struggling to find capacity, the consequence of a sharp increase in exports and a shortage of vessels.
Data from market analyst Vessels Value shows that Chinese finished vehicle exports topped 3m units last year, a 54% growth year-on-year. At the same time, the shortage in vessel capacity is because of the halt in vessel building and the sale or redeployment of vessels during and since the Covid pandemic. That capacity shortage is expected to have improved by 2026 but the situation remains challenging for the next two years, and carmakers and transport providers are pursuing a range of coping strategies. That includes some Chinese OEMs investing in their own fleets, including BYD and SAIC. There has also been an increase in demand for containerised vehicle movements, another service that Ceva Logistics has been able to offer.
"The decision to operate four deep-sea ro-ros is a clear example of our promise of responsive logistics," said Emmanuel Cheremetinski, global finished vehicle logistics leader, Ceva Logistics. "With such a large need for additional capacity, we found a solution that allows us to co-create long-term value with our customers in the global economy by improving the go-to-market conditions for their finished vehicles."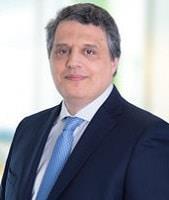 Ceva Logistics said the ro-ro vessels it leases from CMA CGM will enable it to offer capacity to automotive customers, and provide a suite of flexible shipping options and end-to-end services.
"Ceva will offer door-to-door solutions, able to take delivery of finished vehicles directly from manufacturing facilities and then manage transport to final destinations around the world through its network of port connections, ro-ro capacity, car haulers and vehicle depots," said the company in press release.
*In other news, Ceva Logistics has entered into exclusive negotiations to acquire Bolloré Logistics' transport and logistics business. Stay posted for further details.