Kion Group is building a 22,000 sq.m service parts distribution centre (PDC) near Aschaffenburg in Germany to supply its subsidiary brands Dematic and Linde Material Handling, which provide intralogistics and warehouse automation, technology and trucks.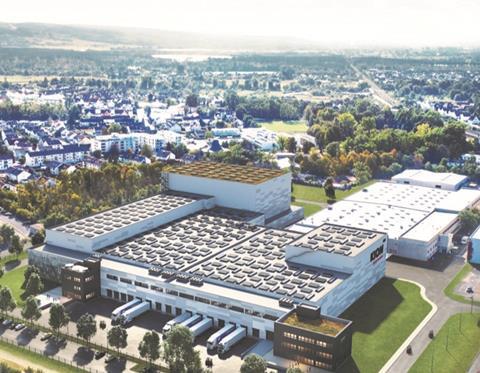 Kion said the PDC would be ready for operations by early 2025. It will feature a special warehouse for block storage and 16 ramps for inward and outward goods handling, as well as several goods areas and order picking zones.
Kion's president for Europe, Middle East and Africa, Andreas Krinninger, said the PDC would reduce processing times and provide better transparency of operations through the digitalisation of end-to-end material flow in and out of the facility.
"This highly automated distribution centre will ensure that we can provide a fast and reliable spare parts service for our customers in Germany and several neighbouring countries," he said.
The building complex will be divided into different halls, including a 30-metre fully automated high-bay warehouse, with six aisles, and a multi-shuttle warehouse operating in five aisles and serving 110,000 storage locations. Those facilities are being supplied by Dematic.
"Combining technologies from our group with our collective project expertise enables us to find the solution that best meets the speed, flexibility, safety, energy efficiency and transparency requirements of the new distribution centre," said Krinninger.
The latest build follows Kion's announcement in November that it is expanding its Reutlingen plant, also in Germany, by 60%. The plant is part of Kion's subsidiary Kion Warehouse Systems (KWS).
KWS is adding 2,600 sq.m to the facility, mainly to expand the production hall. The Reutlingen plant makes narrow aisle trucks and vertical order pickers for warehouse operations.
The company said extensive investments are also planned for the existing facilities and machinery, as well as a general modernisation of the processes on site. Construction is planned to start in the fourth quarter of 2023, with the expanded production facilities operational from 2025.