A number of countries, including France, have closed their borders with the UK to passengers and accompanied freight following the discovery of a new strain of coronavirus in the UK which is suspected to be more infectious than previous types.
France is closing its border with the UK for the next 48 hours, which has caused miles-long queues on the M20 motorway to the port of Dover and the Folkestone Eurotunnel terminal. It is so far unclear if the closure will impact on automotive production and distribution, but it adds considerable supply chain challenges at a time when manufacturers are already struggling with container capacity issues and stockpiling ahead of the Brexit transition period deadline December 31.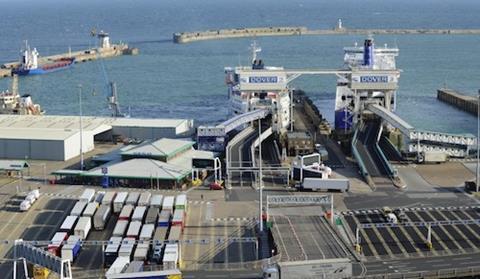 Despite the border closure, unaccompanied freight continues as normal. However, while truck traffic from the mainland to the UK is still permitted, many truck drivers are turning back for fear of being stranded in the UK.
In response, UK authorities deployed 'Operation Stack', which separates lorries into two queues on either side of the coastbound carriageway, one for tunnel traffic and one for port traffic, keeping the middle lane clear.
At the moment, each of the EU countries have different lengths for their travel bans. France has shut its border for 48 hours, while Belgium and Germany have extended their bans to December 31, with the Netherlands banning travel until January 1. The member states are currently meeting to coordinate their approach and potentially make provisions to allow truck drivers through.
A spokesperson for Honda UK Manufacturing said that it is monitoring the port situation, but it is currently not anticipating any impact to production, which continues to run as normal. Honda had extended plant shutdowns earlier this month because of container and port capacity issues.
The situation is certain to make efforts to stockpile components in preparation for Brexit more difficult and will be compounded by the container shortages and port congestion that is plaguing the shipping industry since manufacturing restarted after the first wave of Covid-19.
Graham Little, MD of Evolution Time Critical, which provides emergency freight, commented: "Fortunately a large number of plants have closed down for the Christmas break, although some are still operating and we have been upgrading cargo to air charters this morning. Most manufacturers have significant Brexit contingency stocks, so they are covered for any short-term disruption and we are now holding several deliveries at our secure facility in mainland Europe until the disruption passes."
Stuart Stobie, director at Priority Freight, another emergency freight company, said: "We are discussing a number of different solutions to the problem with our customers whilst they are reviewing their own supply chains and build plans. We do of course have AEO [authorised economic operator] status and the ability to customs clear time critical consignments through our own customs warehouse in Dover and at LHR [London Heathrow] and our Coventry site, which will assist in removing customer concern as we enter the transition stage."
The advice from Logistics UK, a freight body representing logistics companies in the UK, is to keep in close contact with drivers to ensure their welfare is maintained. General manager Alex Veitch commented: "Logistics UK is very concerned about the welfare of drivers travelling from the UK to France at this time and is urgently seeking more information for our members."
He added that driver health and safety is its key concern, and it is essential that they continue to be recognised as key workers and given access to testing as a priority to allow the continued movement of goods between France and the UK.
Evolution's Little concurred, saying: "The bigger issue is a human one, drivers are stuck at ports unprepared, without extra suppliers of food and water so we are working with our partners to resolve this as quickly as possible."
The UK and EU are still in negotiations regarding a trade deal when the transition period ends at the end of this month, with numerous deadlines already missed. Without an agreement, automotive manufacturers will face trade tariffs moving parts and vehicles between the UK and EU. The UK's departure from the European customs union and single market means that manufacturers and logistics providers will already face new documentation and customs checks from January 1, regarding of whether there is a free trade deal.