Daimler's Mercedes-Benz division is increasing its stake in Aston Martin Lagonda from 5% to 20% in what the carmakers are calling a 'strategic technology agreement'.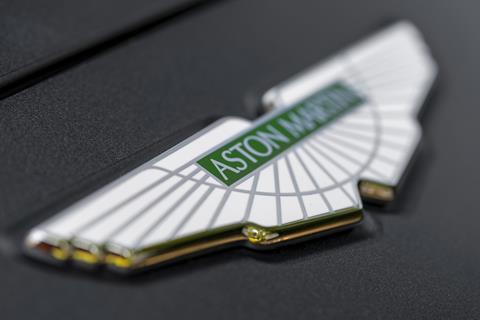 Mercedes-Benz bought the initial 5% stake in 2013 and will increase its share in several stages, making it one of Aston Martin's largest shareholders. In a first stage Mercedes-Benz will increase its stake to 11.8%.
Aston Martin's executive chairman, Lawrence Stroll, said the deal will give Aston access to world-class technologies to support long-term product expansion plans, including electric and hybrid powertrains.
Aston Martin already uses engines and electronics from Mercedes-Benz in some of its models.
"With this new expanded partnership, we will be able to provide Aston Martin with access to new cutting-edge powertrain and software technologies and components, including next generation hybrid and electric drive systems," said Wolf-Dieter Kurz, head of product strategy at Mercedes-Benz Cars. "Access to this technology and these components will be provided in exchange for new shares in Aston Martin."
Aston Martin plans to increase sales to around 10,000 by 2025, almost double what the company sold last year (5,862). The company has new revenue targets of £2 billion by 2024/5.
The company has just launched its first SUV model, the DBX.
"For DBX, the brand's first SUV, the team at St Athan has followed a quality-led ramp-up as appropriate for our luxury product positioning and we are now delivering to meet customer demand," said Tobias Moers, CEO of Aston Martin Lagonda.
"We are targeting delivery of significant growth and margin expansion in the medium-term, not just through product expansion but also by incorporating a strategy to deliver a level of operational excellence and efficiency throughout every aspect of the organisation," he added.
In Q3 this year Aston Martin posted a pre-tax loss £29m, against a £43m profit in the same period in 2019.