Russian carmaker Gaz is about to begin assembly of its Gazelle Citiline minibus in Vietnam, according to statements made last week by Russian deputy Prime Minister Maksim Akimov. The vehicles will be assembled from complete-knockdown (CKD) kits shipped to a facility in Danang. Around 380 CKD kits will be shipped to the plant by the end of this year, with the first volumes reported to be arriving in the country already.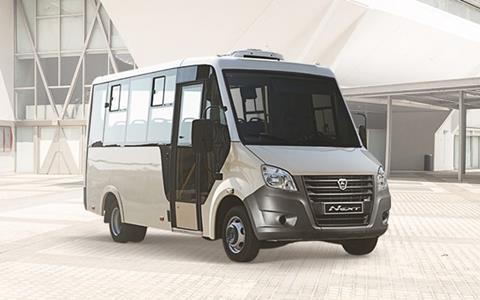 Russian vehicle makers are interested in production in Vietnam because the country is a member of the Trans-Pacific Partnership trade bloc and there are potential market opportunities beyond with other members of the bloc, including Australia, Japan, Malaysia, Mexico and Peru. However, it is a difficult market to set up in because all local automotive plants to have a minimum 40% localisation rate for parts and import duties on finished vehicles stand at 70%, according to figures from Russian analyst Autostat.
However, in 2016 the governments of Russia and Vietnam signed an agreement under which Russian carmakers Gaz Group, Sollers and Kamaz were granted the right to duty-free export of 13,500 automotive CKD kits to Vietnam covering several years. All three carmakers promised to establish finished vehicle assembly plants in Vietnam by 2025 with the localisation rate between 40% and 50%.
However, in 2018, Sollers said that it had subsequently rejected the idea of assembly there because, according to its owner Vadim Shvetsov, the project would never repay itself. Shvetsov explained that, while Russian carmakers could get an access to markets across Oceania, preferential terms to deliver the CKDs "would not last forever" and so the carmaker would need to invest in real localisation, which was expensive.
By contrast, in June this year, Kamaz said that it planned to invest $10m to begin assembling 1,000 trucks in Vietnam per year starting from 2020.
US sanction delay
Gaz and those companies trading with it have been threatened with US sanctions since 2018 because of action taken by the US government against 12 Russian businesses and seven businessmen, including Gaz owner Oleg Deripaska. However, the US has once again extended the period during which businesses can conduct limited transactions with the vehicle maker without risking retaliatory action, according to the US Treasury Department's Office of Foreign Assets Control.
In addition, Gaz has secured a major state order in Russia of the total cost around Rub10 billion ($250 million) to supply 1,200 emergency ambulance and 2,200 school buses to several regions.
In the view of these changes the company has also abandoned plans to shift to the four-day work week approved earlier this year. The production cuts were introduced for the period from October 21 this year April 20 next year, because of the sanction threat and the weak sales on the Russian LCV market. Earlier this year, Gaz reported that it may cut production by 40%, if the US sanctions were introduced.
In 2018, despite sanctions, Gaz exported finished vehicles to 45 countries and made its first shipments to Philippines and Morocco. The carmaker earlier set the target to sell every second finished vehicle on the markets outside Russia by 2020.