Fewer than one in five automotive firms would consider investing in packaging to improve efficiency and sustainability across their supply chain. Why is this number so low?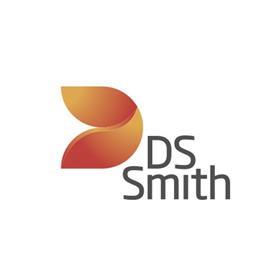 Efficiency is not a new concern for the automotive industry. More efficient production means better margins and, with energy costs and supply chains now at breaking point, challenging existing relationships and refocusing on efficiency is prudent business.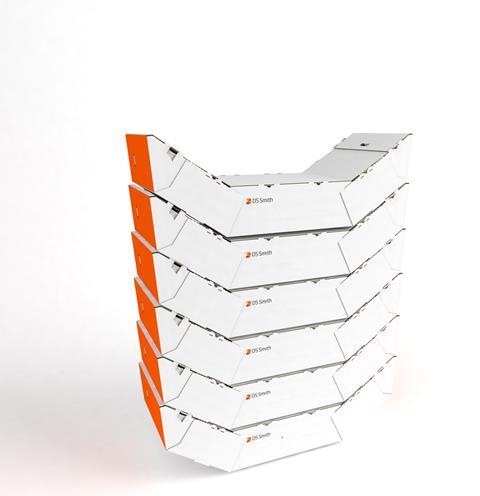 The automotive packaging industry now plays a much larger role in overall supply chain and distribution strategies than in the past. Packaging engineers and specialists have increased their focus on sustainability, ergonomics, workplace safety and the durability and quality of packaging, while also considering new options for change.
A collaborative effort between OEMs and their suppliers to reduce the use of packaging and wrapping materials in automotive operations is one way of working toward long-term goals of a recycling and reuse-based industry.
Like falling dominos, improvements to packaging have knock-on enhancements. For example, tweaks of millimetres to packaging can mean many more individual packages can be loaded into a single container, making for more efficient shipping and haulage.
At scale this represents significant savings to logistics and reductions to carbon footprint, but does not necessarily mean everything is recyclable – sometimes dedicated reuse trumps recyclability.
Moving to the circular economy
New global research from DS Smith explores the attitudes of supply chain and sustainability managers in four major sectors. In automotive, only one in five (19%) of firms would spend more on packaging to make their supply chains more sustainable and efficient. Why is this number so low?
At the same time, 72% of automotive companies are more likely to prioritise cutting packaging expenditure in isolation rather than considering the end-to-end total cost of ownership.
Download the report – Fulfilling the Potential of Packaging: Making Supply Chains more Efficient and Sustainable
However, cost savings from other areas of the supply chain can be used to offset the costs of transitioning to a circular economy. The benefits of reducing complexity, maximising space, streamlining processes and flattening touchpoints all bring down operational expenses. These cost savings can be redirected to meet sustainability targets.
The message is getting through, with 65% of automotive manufacturers in the DS Smith survey stating they understood the full impact of packaging solutions and could measure the results across their supply chains.
Decarbonising transport
On the supply side, automotive manufacturers understand the need to drive down emissions, with hybrid and electric vehicle sales more than doubling to almost 7m in 2021, a trend set to continue in 2023. The US and the European Union are banning the sale of petrol driven cars by 2035 and many carmakers have already outlined plans to sell only electric vehicles by 2030.
Behind the scenes, greater opportunities to lower carbon footprints in manufacturing and logistics are left on the table as complex supply chains rumble on.
Circular economy principles combined with innovative packaging mean it's possible to make drastic improvements to overall efficiency and sustainability through recycling and reuse.
Using circular-ready packaging is one of the levers automotive companies can use to reduce their CO2 footprint.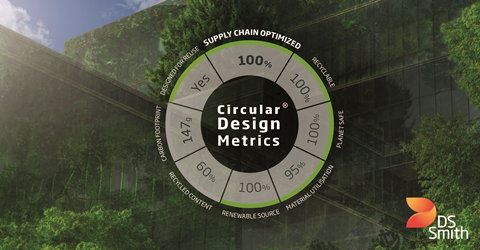 Bumper to bumper
One solution DS Smith developed for automotive customers concerns the transport of bumpers, which are difficult to ship because of their relative fragility and inconvenient shape.
The original box could be stacked perfectly for stable transit but were bulky and slow to assemble. Boxes could be improved based on DS Smith's Circular Design Metrics.
Circular Design Metrics is a tool allows customers to compare the environmental performance of different solutions to create more circular packaging. It is a collaborative process involving DS Smith's PackRight centres. The metrics include eight different indicators that provide a clear indication of circularity performance and help identify areas with potential for improvement. The tool is a first of its kind for brands that want to drive sustainability performance through their packaging by looking at recyclability, renewable content and supply chain optimisation.
"It has never been more important for companies to manage their impact on the environment," says Chay Ankers, OEM automotive global business development director at DS Smith. "We want to show all of our customers the beauty of the circular economy and allow them to explicitly understand what their packaging choices mean for that model. Our Circular Design Metrics is a game changer in driving environmental performance in packaging. We're excited to use our expertise to help companies, large and small, on their journey to become circular ready."
The new box maximised efficiencies over supply chains. Pre-folded and glued, each box is assembled 31 seconds faster, while using less material (1.39 sq.m less per box), freeing 1.34 sq.m per pallet in the warehouse.
More importantly, the new box improves protection and reduces transport costs because it is stronger, lighter, and designed to maximise the number of units that can be loaded into a single container. The box itself is one way to streamline the supply chain.
Packaging partners
For the 80% of automotive manufacturers who want to improve logistics and reduce carbon footprint, innovating packaging can produce a cascade of positive effects, and now is the time to see what you can save.
This is where packaging partners can help automotive companies understand the savings they can realise, both directly and as a result of simplifying and streamlining. We need to help companies build these business cases across their key areas and understand when it makes sense to invest.
This helps us to collaborate with our partners and present end-to-end solutions that balance cost control, sustainability and a supply chain that works better for everyone.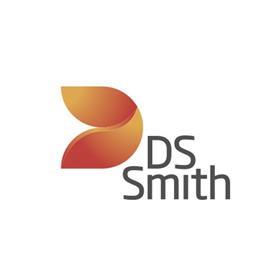 Five circular design principles
1 Protect brands and products
Packaging protects products, and all the resources invested in them from physical damage and waste (impact drop and vibration), environmental conditions (heat, moisture and dust) and protect people from harm (ergonomic and ease of handling).
2 Optimise materials and structure
Not using more material than necessary. Optimising the use of packaging materials saves resources and reduces waste, including physical construction (using material only when needed) and material direction.
3 Maintain and recover materials
The quality, durability and recyclability are key to keeping packaging products and materials in use for as long as possible, eliminating waste. This means maximizing the use of the fibres and recognising the value beyond the primary function (reusability, collapsibility, recyclability).
4 Maximise supply efficiencies
Packaging makes supply chains more efficient, from converter to consumer. With an end-to-end approach that considers every step of the way from storage and warehouse optimization (cost and carbon savings) to customer's factories, packaging lines and optimization of ergonomics.
5 We find a better way
By living our values we challenge ourselves and our customers to develop more circular packaging solution.