According to the American Trucking Associations (ATA) there was a record shortage of 80,000 freight drivers in the US last year, a deficit that could reach 160,000 by 2030. ATA has stated that the transport sector needs to recruit a million new drivers over the next decade.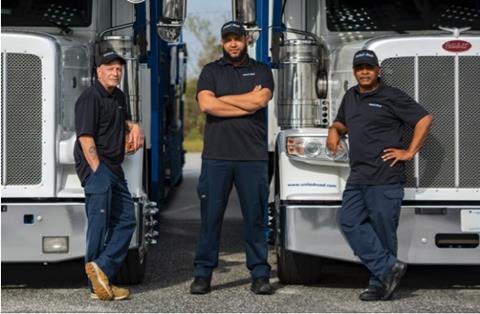 The shortage is forcing transport providers serving both inbound and outbound services to the automotive industry to look at new tactics for recruitment and to work with customers on better capacity utilisation.
At this year's Automotive Logistics and Supply Chain Global conference, held in Detroit in September, top executives from the transport and logistics sector joined OEMs to discuss the driver problem and what they were doing collaboratively to address it.
Disruption to parts and vehicle deliveries that began with the 'great resignation' over the Covid pandemic continues to impact an automotive sector that was already fighting to recruit more drivers.
To recruit drivers, transport providers have to offer secure career opportunities matched with a competitive wage, as seen in last November's guaranteed pay scheme introduced by United Road, for example.
It is also about providing better working conditions, something to which the recent investment in safe parking options for drivers in the US has gone some way to address. As part of the recently signed Bipartisan Infrastructure Law, the Department of Transport (DoT) has committed $37.6m to the expansion of safer parking options for road freight drivers, part of the BIL's Trucking Action Plan.
Recruitment drive
The automotive logistics sector is also looking at ways of attracting new talent, a hangover from the problems caused by the Covid pandemic, which shut schools and colleges.
"We had to refocus ourselves on those coming from other trucking companies, rather than coming out of the schools," said Richard DeBoer, executive vice-president of supply chain logistics at Carter Logistics, which provides a range of inbound truckload services. "That has helped us because we have perfected that process and it has helped us become more flexible."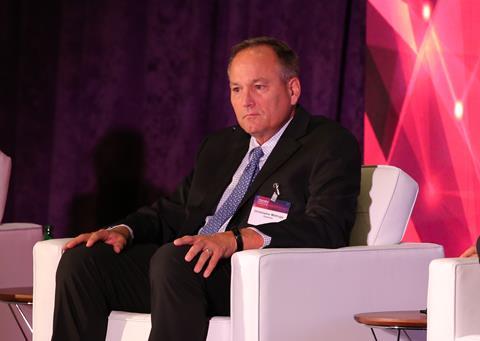 That is something carmaker Stellantis is also focusing on in terms of finished vehicle deliveries and Christopher Mattingly, vice-president of transportation at Stellantis – North America, pointed to the efforts the carmaker was making in Canada, where it operates its own fleet of car carriers.
"We are struggling, especially in Canada, to get drivers with experience in auto haulaway, so we have an initiative to bring dry van drivers across," said Mattingly. "That has been pretty successful. It takes some time to get through the training to make that happen but we have some experience with that. It has been a good initiative for us."
Now the schools are back open, Stellantis is also looking again to attract driver talent and secure a steady supply of employees.
"We are looking at how we can partner with different high schools and community colleges and offer to train to be drivers of the future," said Mattingly. "We are looking for some commitment with [the schools and colleges] to support recruitment because we need to get that steady flow."
Shorter hauls
What is also important in attracting a younger generation of drivers is cutting long-haul deliveries, which keep drivers out on the road for a week or more, an issue of particular concern for the finished vehicle sector.
"Getting people at home every night is important," said Mattingly. "It is easier to do in other driver jobs but a lot more difficult with auto-hauling; that is where we are focusing."
Michael Anderson, vice-president of the automotive/industrial vertical for North America at Maersk, concurred.
"There are studies that show if we can shorten that [time away] with team drivers it can make it more attractive as an industry to come into," he said.
Mattingly added that geography was the challenge across the extensive road haulage distances in the US and that rail was the better (and more cost efficient) option for long-distance vehicle shipments.
"It is a lot cheaper to move a vehicle via rail on long distances than having these drivers two and three days on the road to make their deliveries," he said.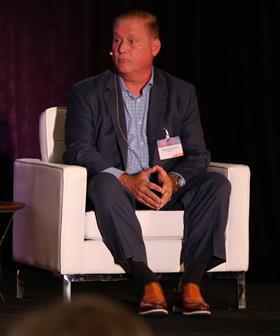 The better coordination of rail and road services to improve the conditions for drivers, including the removal of unnecessary and lengthy road trips through better allocation of rail ramps, is not a new subject for the automotive sector and precedes the disruption of the Covid pandemic.
It is also a point that chimes well with the need for greater efficiency and reduced waiting times in the delivery of both vehicles and parts expressed at the conference.
Keep on trucking
On inbound parts deliveries a greater effort is being made to cut driver downtime and move away from the inefficient use of a truck as a 'warehouse-on-wheels'. Using transport assets as a storage option to avoid cross-docking takes out valuable capacity at a time when greater flexibility in the use of those assets is paramount. Mattingly said the warehouse-on-wheels practice is a huge problem, tying up equipment and extending waiting times.
Greg Megerian, director of logistics at seating supplier Adient, agreed.
"Everyone sees that we should not be using a warehouse-on-wheels [concept] anymore," he said. "We have to understand that and put pressure on our plants to be more flexible and keep the drivers happy."
Megarian added that transport assets needed to be on the move and drivers employed in what made them money. "We can't keep the trucks on our yards or with the suppliers, the drivers are not making money doing that," he said. "We need to be better and help ourselves and keep freight moving."
Ignoring that has already cost the automotive logistics industry, with many drivers leaving because they see a better opportunity to make a living in other sectors, such as e-commerce.
Communicating commitment
The closure of plants and logistics facilities during the pandemic exacerbated the problem of using transport to store parts and it also meant available equipment was taken out of action because of sporadic production. Richard DeBoer, executive vice-president of supply chain logistics at Carter Logistics, said that plant shutdowns meant it had to park equipment for drivers who were not needed.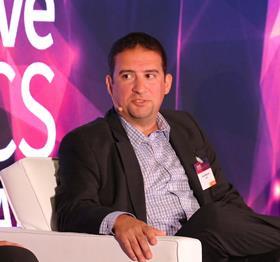 "Some of our customers might have had seven of their 14 plants shut down but the other seven were running, but not on all of their lines," said DeBoer. That situation changed with little notice, which demanded much closer communication between logistics providers and OEMs.
"We had to be on the phone with our customers continually to understand what was going into to their supply chain – what products [were needed], which suppliers were open and which were closed," said DeBoer.
That situation heightened Carter's focus on its customers and the communication of data, something that has continued to the present and is likely to continue in the future.
That communication is important for the logistics providers moving the freight if further losses to the workforce are to be stemmed.

Videos and interviews from the 2022 Automotive Logistics and Supply Chain Global Conference, which was held September 20-22, 2022 in Detroit, are available to view in full to registered users of Automotive Logistics. Watch all videos here