Arnaud Deboeuf has moved to the role of executive vice-president of manufacturing and supply chain French carmaker Groupe PSA, effective September 3. Deboeuf, who also joins the carmaker's Global Executive Committee, moves from his role as industrial and strategy director, a position he took up on joining Groupe PSA in September 2019.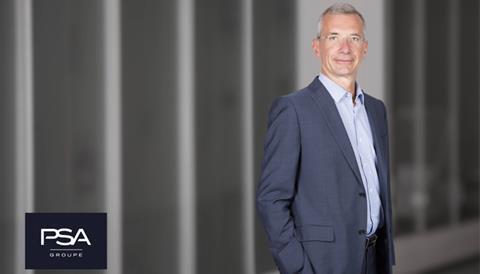 Prior to that Deboeuf spent more than 20 years in a variety of roles at Renault and later the Renault-Nissan Alliance, including as managing director, Purchasing at Renault South Korea and head of the Dacia Duster and Entry range programmes.
"Arnaud is a recognised leader in the automotive industry with a rich professional background and I am happy to welcome him to the Global Executive Committee, where he will be able to make a decisive contribution to the challenges to come," said Carlos Tavares, CEO of the Group PSA.
Deboeuf replaces Yann Vincent who has moved to become CEO of the Automotive Cell Company (ACC), a joint venture founded by Groupe PSA and Total/Saft to develop lithium-ion batteries.
"I would also like to thank Yann Vincent who has been a key player in the performance of Groupe PSA since 2014 and I have every confidence in his ability to set up and develop the new ACC joint venture, which is the cornerstone of our transition towards a clean, safe and affordable mobility," continued Tavares. "With the appointments of these two leaders, we are strengthening the potential of our company, ahead of the birth of Stellantis, a future benchmark player in the global automotive industry.
Following last year's announcement of the 50:50 merger between Group PSA and Fiat Chrysler Automobile (FCA), the two companies have announced that the new corporation will be called Stellantis.
ACC has already established an R&D centre in Bordeaux and a pilot site Nersac (both in France) have already started development of lithium technologies, according to Groupe PSA. At the end of the R&D phase, production is planned at two gigafactories in Douvrin (France) and Kaiserslautern (Germany).