Kerstin Enochsson, head of procurement and supply chain at Volvo Cars, is leaving the role after just nine months in the position to Swedish supplier SKF.
Enochsson, who has worked at Volvo Cars for eight years, took over as head of procurement and supply chain in October last year, adding supply chain logistics responsibilities to her existing role as global head of procurement.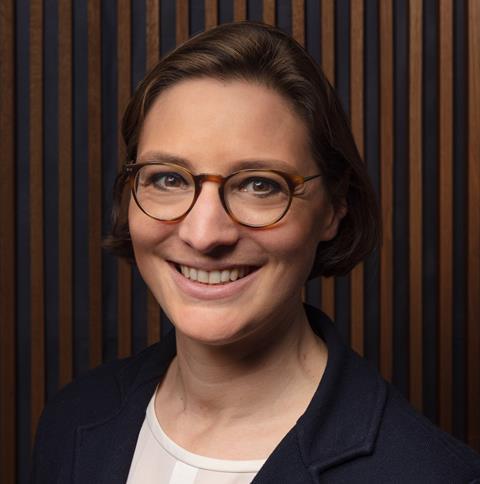 The carmaker said the role would remain as is, covering both supply chain logistics and procurement, with a successor yet to be announced. Two existing division heads will take on the role in the interim; Ann Sofie Ekberg, head of procurement for software and electronics and vehicle motion and climate, and Bart Jongen, head of transformation for procurement and supply chain.
Enochsson, who held various roles at Volvo Group company Volvo Construction Equipment prior to Volvo Cars, including as global director of parts, will be joining SKF, a Swedish manufacturer of bearing and sealants, as president of its automotive division in August.
Volvo Cars began reorganising its supply chain management (SCM) in April 2020 when the company made SCM a strategic inhouse function with a global footprint, which was then led by Martin Corner, who left the Geely-owned carmaker last year to lead logistics and supply chain at Aston Martin. Under Enochsson's role, procurement and supply chain fell into the Engineering and Operations division of the company, which also groups together R&D, Manufacturing and Quality.
Earlier this year, Enochsson spoke to Automotive Logistics about her combined role overseeing the company's complex global supply chain. "It is an opportunity to get a proper end-to-end flower, with a planning engine next to it," she said. "It's about taking the learning from the current business and bringing it into the future. Seeing end to end helps you to get greater transparency and manage risk, and then get higher efficiency."
Confirming Enochsson's stepping down, a Volvo Cars spokesperson said: "We are very grateful for Kerstin's dedication, diligence and hard work in the face of complexity and disruption in the past few years and wish her all the best for the future."
On her LinkedIn, Enochsson said: "It's been an amazing eight years here at Volvo Cars and I've really enjoyed the tremendous opportunities. I'll leave proud of everything we've achieved as a team and thankful for the many friendly faces I've encountered along the way. The goodbyes over the next few weeks will be hard but also exciting as I look forward to stepping from one great company to another."