Jean-Christophe Deville, who has been head of vehicle logistics at Toyota Motor Europe (TME) since 2021, has now expanded his role at the carmaker to include production logistics.
Deville has been with Toyota for more than 22 years, with a background in manufacturing, product planning and purchasing. Before joining vehicle logistics Deville was vice-president of Toyota Motor Manufacturing France (TMMF).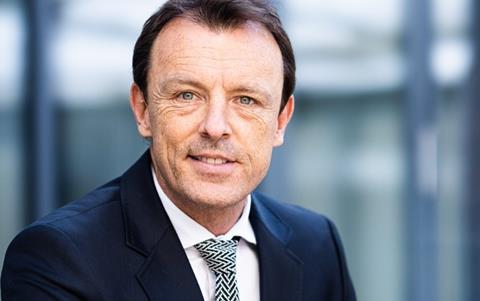 As head of production and vehicle logistics Deville said he is now tasked with rethinking the role of partnership in the area of logistics. That includes bringing the strong approach to logistics partnerships Toyota has in manufacturing and parts purchasing into the field of finished vehicle logistics.
"We need to think [about] how can Toyota become the partner of choice in the field of logistics, inbound and outbound," he said.
In taking over responsibility for production logistics, Deville replaces Kazuhiro Imamura, who returns to a new role at Toyota in Japan.
The combination of production and vehicle logistics at TME is the latest in an effort the company is making globally to improve logistics efficiency, tackle disruption in outbound deliveries and make its logistics more sustainable.
Last year TME started exporting vehicles made at its Burnaston plant in the UK to Europe on rail via the Channel Tunnel. It is also importing vehicles produced at the Kolin assembly plant in the Czech Republic and the Valenciennes plant in France to the UK along the same route. Toyota has rail links working between all three plants and aims to increase the number of facilities linked by rail in future.
In North America meanwhile, the company started rolling out a new system designed to more accurately trace the movement of its finished vehicles from the assembly plant to the dealer network.
Earlier this month it was announced that Missy Pearlman had moved to become general manager of Toyota Logistics Services in the US, replacing Lee Hobgood.
Jean-Christophe Deville will be speaking at this year's Automotive Logistics and Supply Chain Europe conference, being held in Bonn, Germany between 21-23 May