Toyota Motor Europe (TME) has reshuffled the roles of Leon Van der Merwe and Jean-Christophe Deville in an executive restructuring, with Deville set to lead the carmaker's logistics and supply chain management function.
TME has appointed Leon Van der Merwe to its brand new role as Vice President of the Circular Economy. Van der Merwe, who has been in senior roles at Toyota for almost a decade, was most recently the Vice President of the Supply Chain since January 2019. In his new role he will be responsible for building a circular economy function unit, with the key objective of introducing what Toyota calls the '5R approach' to the overall business model. This entails redesigning, recirculating, retaining, repurposing and recycling, and will allow Toyota to "maximise the end-to-end value of its products," according to the carmaker.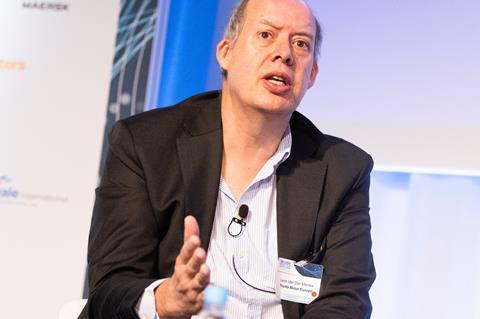 Jean-Christophe Deville will succeed Van der Merwe in the role. Deville has been at the company for almost 25 years, having most recently served as the head of Production and Vehicle logistics.
Both roles will be effective from 1st July.
In a statement, Toyota said the restructuring will establish a circular economy function, and "marks another move forward by TME as it accelerates the transformation towards a mobility company, built on the principles of carbon neutrality and sustainability".
JC Deville was most recently responsible for production parts and vehicle logistics, and he led vehicle logistics for the carmaker since 2021, taking the reins at a time of strong sales growth for Toyota, and had set out to bring lean principles to the carmaker's outbound supply chain.
Devillestarted his career in the mid 1990s at an automotive Tier-1 supplier, with positions in Europe and China. He joined Toyota in 1999, holding positions in purchasing, product planning and manufacturing. He strives to bring Toyota lean manufacturing methods across supply chain and logistics and to make the supply chain a competitive differentiator for Toyota.
Deville spoke to Automotive Logistics earlier this year about prioritising the supply chain and dealing with bumps in the road to making logistics more sustainable, while Van der Merwe spoke at last year's Automotive Logistics and Supply Chain Europe conference about balancing lean logistics while becoming more resilient.
Jean-Christophe Deville will be a keynote speaker at the first Automotive Logistics and Digital Strategies conference focused on digitalisation processes and skills, which will take place in Munich, Germany November 6-7. Find out more here