Matthias Magnor (pictured) is taking over responsibility for contract logistics at BLG Logistics from the beginning of October this year. Magnor moves from his role as chief operating officer (COO) at Hellmann Worldwide Logistics and replaces Jens Wolleson, who is moving to Hellmann to take over as COO.
"We are delighted to have gained Matthias Magnor, an internationally experienced manager with excellent market knowledge, to further develop our Contract division," said Klaus Meier, chairman of the supervisory board at BLG. "The Supervisory Board thanks Jens Wollesen for his consistently good work. Over the last five years, he successfully opened up new markets and customer segments. We wish him all the best for his professional and personal future."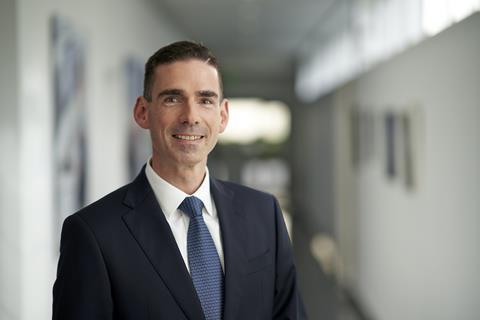 Magnor was with Hellmann Worldwide Logistics for about 15 years, joining as managing director for project management in 2003. He served as CEO for LH Bundeswehr Bekleidungsgesellschaft between 2014-2015, the joint venture Hellmann set up with Lion Apparel and the Federal Ministry of Defence in Germany, before becoming COO for road, rail, courier, express and parcel at Hellmann in 2016.
Wolleson will look after air, sea, road and rail, and contract logistics business segments, as well as IT and digital at Hellmann. Prior to his role at BLG he was with Kühne + Nagel where he was member of the executive board responsible for contract logistics in the German and Swiss markets, as well as looking after real estate.
Read more about Hellmann's global automotive logistics in our recent interview with Monika Thielemann-Hald