Hellmann Worldwide Logistics steered a careful course through the Covid crisis last year and, with Monika Thielemann-Hald at the helm of its automotive logistics division, the company is well-positioned to continue its drive toward sustainable regional expansion and technological innovation. Marcus Williams reports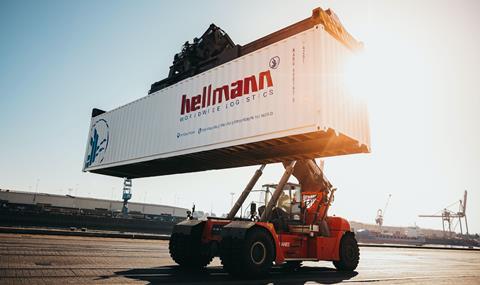 Monika Thielemann-Hald joined Hellmann Worldwide Logistics in March last year as global head of automotive logistics and walked into one of the biggest disruptions ever to hit the automotive logistics sector.
Hellmann provides services for six industry verticals, with the majority of its business in automotive. As the coronavirus pandemic moved east to west around the world shutting down vehicle production and arresting sales, the company had to adjust operations and services quickly to find capacity for their OEM and tier supplier customers. Not an easy task when the outlook was impossible to predict.
"Our operations were heavily impacted by these elements of looking for capacity and securing the service for customers, especially given that even the customers at that point in time could not give us any indication of forecasts," says Ms Thielemann-Hald.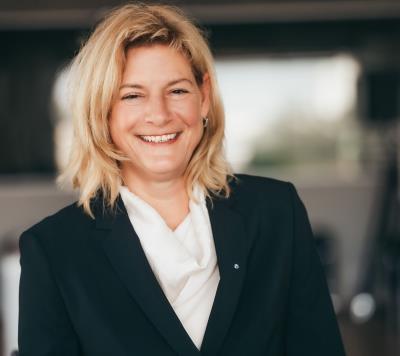 However, month by month through the crisis Hellmann improved the situation for its customers and worked closely with them to make adjustments to services. Lessons had been learned the previous years when financial uncertainty undermined certain markets. Thielemann-Hald was then regional head for industry vertical automotive and manufacturing in Europe at Panalpina.
"I remembered what we did at that point in time, which was to rebalance [automotive products], transport modes and customers to get the right mix between aftermarket and production supply, and to get the right mix between OEMs and tier one suppliers," she says.
With this experience and Hellmann's wide scope of services in procurement, supply chain and aftermarket, the company was able to meet the extremely strong rebound in demand in the second half of last year as coronavirus restrictions eased. While the first half of 2020 was characterised by volume declines, especially in airfreight, the company ended up increasing annual revenue by 4.4% to €2.5 billion ($2.98 billion) thanks to the fast recovery and its ability to provide a flexible service in the inbound transport of production and aftermarket parts. That has continued into the new year with key figures for the first quarter of 2021 growing above the previous year, especially thanks to volume growth in air and sea freight (though Hellmann has not made the exact figures public).
Time-critical semiconductors
The automotive industry is facing another problem in 2021, a by-product of the coronavirus crisis, namely the shortage in the supply of semiconductors. Every week one or another carmaker globally is announcing production stoppages because of the shortage.
Semiconductor manufacturers cannot make the products fast enough and the automotive industry experienced greater fluctuations in 2020 than any other industry buying semiconductors. At the same time, high demand from other industries led to capacity constraints in semiconductor facilities. The recovery in car sales and factory output that followed was faster than projected across all regions, driven by pent-up demand during the lockdown period. That has led to a battle with other sectors, such as consumer electronics and medical devices, and the shortage is likely to continue to the end of this year at least.
Thielemann-Hald says there are two dimensions to the problem from a logistics perspective: the need for time-critical logistics and the ability to secure capacity in the face of big volume fluctuations.
Semiconductors are normally shipped by air, meaning they are already travelling by the fastest mode. So how does a logistics provider speed that up even more?
Hellmann has a time-critical desk for automotive and general cargo in Hungary. The branch works very closely with automotive competence centres around the world to ensure on-time deliveries of aftermarket products across the entire Hellmann network.
In terms of volume fluctuation, tier suppliers are seeing a decrease in the volume of parts produced because of the shortage and this requires logistics providers to adjust capacity based on the order books.
Smart tools
What is helping the company to do this is investment in and development of digital tools.
Hellmann works with digital technology providers but also develops its own technology. Its SmartAir and SmartOcean tracking tools are good examples, designed to increase transparency in the delivery of parts.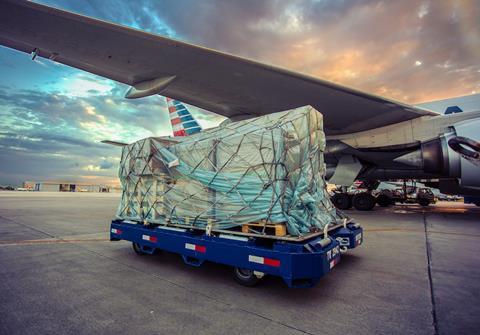 Hellmann announced in December 2020 the SmartAir system. The tool was developed with German start-up BlueBox Systems. The web-based platform provides customers with comprehensive live tracking of their air freight shipments, providing information on all stopovers and loading times. The system also offers numerous analysis options for the performance of individual airlines, routes, and airports.
Additional smart visibility trackers used to provide that information also feed data through on humidity, temperature, vibration and door opening, thus enabling detailed transport control of shipments.
In March last year Hellmann announced a similar tool for tracking ocean freight called SmartOcean, which it developed in collaboration with IT company BusinessCode. The system provides an overview of the location of a container at any one point, independent of the forwarder, making it possible for customers to compare the performance of both forwarder and carrier and do so in one system.
The advantage of the SmartOcean track and trace tool proved its worth most recently when the Ever Given container vessel blocked transit through the Suez Canal.
"We were able to give our customers an immediate overview and reveal whether their containers were on the Ever Given or if they were on another vessel delayed by the incident," says Thielemann-Hald. "For one of our tier one supplier customers we were able to provide a detailed overview of where their containers were, which allowed them to act immediately and prioritise shipments by rail or air."
SmartOcean and SmartAir build on Hellmann's Smart Visibility internet-of-things tools, which provides information on location, temperature, light incidence and vibrations along the entire supply chain.
Digitalisation is a major cornerstone of the company strategy…[.] We have a young and innovative team and they are developing new products very regularly. There is great demand for it and we are doing this inhouse. The transformation is in full swing right now at Hellmann – Monika Thielemann-Hald, Hellmann Worldwide Logistics
The company has also developed its own proprietary transport management system (TMS) for road freight and is currently working on the development of a new customer relationship management (CMS) tool, all part of a big investment drive into digitalisation at the company.
"Digitalisation is a major cornerstone of the company strategy," says Thielemann-Hald, adding that the company already had a chief digital officer on the executive board when she joined. "[That shows] how important it is for Hellmann to digitalise internal and external processes. We have a young and innovative team and they are developing new products very regularly. There is great demand for it and we are doing this inhouse. The transformation is in full swing right now at Hellmann."
Hellmann is also using smart visibility tools to track the containerised finished vehicle shipments it arranges for Porsche between Bremerhaven in Germany and southern China (by both ocean and rail since 2019). Tracking devices are fitted to the containers into which the cars are loaded providing Chinese customers with the ability to see exactly where their vehicles are in the outbound supply chain.
Sustainable logistics
Another cornerstone of Hellmann's business is sustainability and it is a subject that Thielemann-Hald holds personally dear, with ambitions to make the automotive vertical of the company's business more sustainable for the future.
"Whenever we approach projects, we do so with a view to their sustainability," she says. "One example is that, within Germany, Hellmann has been using rail for domestic production supply for ages. Sustainability is embedded in how we are doing things."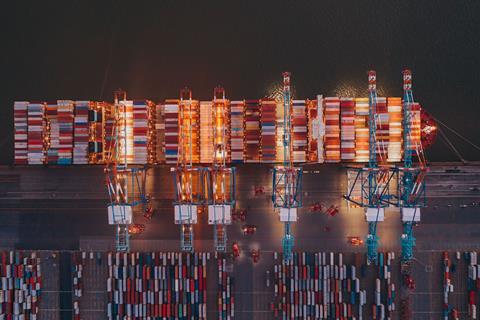 Hellmann is in talks with its carmaker customers about moving production supply to and from Eastern Europe and Turkey onto rail. That will mean adjusting service requirements with the lead times, and according to infrastructure, according to Thielemann-Hald.
"We recognise that our customer base is looking to reduce CO2 [in the supply chain] and they are putting their request into numbers. They want to see a reduction and it is a serious concern for them," she says.
Hellmann is approaching its logistics planning with that in mind. Sustainable logistics is highly prioritised, whether it be a modal shift to rail or alternative drives for the trucks it uses.
Battery chain
Another take on the logistics of sustainability comes into play when considering the automotive industry's move toward greater electrification. Hellmann has taken what it describes as a 360 approach to the services it provides for electric vehicle (EV) production, from inbound delivery of lithium batteries and the delivery of finished EVs..
Thielemann-Hald says Hellmann is doing a lot to support EV production because many of its customers are major producers of Evs. They also number vehicle makers making stronger moves toward hydrogen-powered vehicles.
"The big wish throughout our customer base is to have a standardised product for each and every transport mode when it comes to lithium batteries," she says.
That scenario may be still some way off but Hellmann continues to collaborate with customers on individual solutions when it comes to transport modes for the movement of EV parts. It is heavily involved in multimodal logistics for lithium battery supply out of Asia and into Europe, more specifically using ocean and rail, but there are also now road freight services between the two regions that can be factored into the combined modal service.
"We have a whole team in China taking care of a combined transport mode with ocean, rail and trucking from Asia to Europe, but we also have a team in Osnabrück [Germany], so we are serving in both directions."
We have a whole team in China taking care of a combined transport mode with ocean, rail and trucking from Asia to Europe, but we also have a team in Osnabrück [Germany], so we are serving in both directions – Monika Thielemann-Hald, Hellmann Worldwide Logistics
Hellmann's teams manage all the freight modes and are up-to-date with the regulations and approval process required for each. In terms of moving ocean freight, its team in China acts as a consultancy to advise and manage the required government documentation for export and import.
That goes for parts as well as finished EVs, though at the moment it is more often parts from tier one suppliers that are travelling from the Far East to the West, while finished vehicles go in the other direction.
The logistics supporting EV production is a steadily growing business for Hellmann and combined with its existing movement of parts and vehicles the company is getting to the limits of its capacity, says Thielemann-Hald.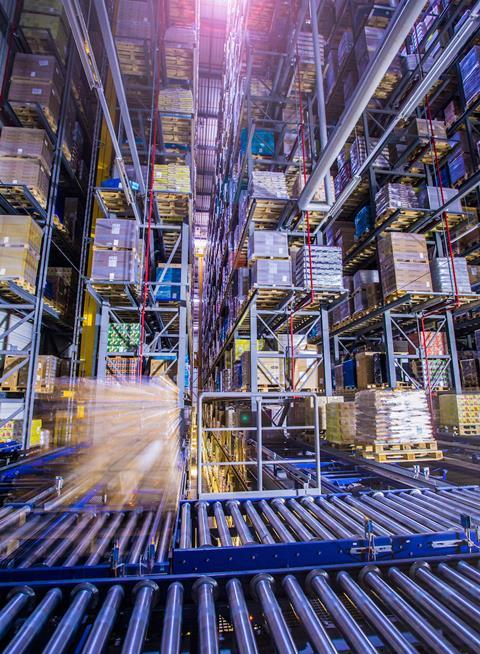 New growth paths
Sustainability, and the growth and sophistication of logistics services for the production of electric and hydrogen-powered vehicles will remain central to Hellmann's main objectives over the next five years. However, the company is also on the lookout for new growth paths for its automotive industry solutions.
One such growth path, relating to its regional expansion is in the field of contract logistics. Hellmann built up its contract logistics expertise in Europe but also in the Middle East , notably in Dubai.
"We operate huge aftermarket warehouses in Dubai for very well-known OEMs," says Thielemann-Hald. "When it comes to contract logistics we are well represented there from an automotive solution point of view."
The Middle East and North African markets are important to the company and it has 80 locations and more than 204,000 sq.m of warehouse space in the region. Last year it opened offices in Oman and this year has launched an operation in Egypt as it continues to close the gaps in its network.
Based in Cairo, the national operation in Egypt is primarily handling imports from Europe, North America and Asia. At the same time, the new location serves as a gateway to other Middle Eastern countries as well as eastern and southern Africa. The company plans to open two additional operational locations in Port Sokhna and Alexandria in October this year.
Hellmann is now taking this contract logistics model and developing it in Asia-Pacific. It also has plans to enter the market in North America, where there is an untapped customer base for Hellmann's service offering.
People in place
To support its plans for the future, the company has been busy putting the right talent in place to take it forward. Despite the disruption of 2020, Hellmann managed to retain all of its employees in the automotive sector across the globe and is now hiring more.
"We used the flexible working opportunities that were available in the different countries during the crisis but the major goal for Hellmann was to keep its people," says Thielemann-Hald. "We are now ramping up again and increasing growth in automotive operational team members, building on important functions from a sales and industry solution point of view."
At the executive level, since Thielemann-Hald joined last year, there have been a number of senior appointments announced. Peter Hüwel has become the new regional CEO for North America, replacing Steen Christensen, while Martin Eberle has taken over as CFO, replacing Michael Noth. The company is also reallocating certain responsibilities. From next year Jens Wollesen will take over as chief operating officer, leading the Air, Sea, Road and Rail, and Contract Logistics business segments, as well as IT and Digital. Reiner Heiken, CEO at Hellmann, will continue to lead the six regions the company covers, alongside the HR, Sales, Corporate Development and Marketing & Communications departments.
Asked about whether more needs to be done encourage women to leadership roles in the sector, Thielemann-Hald said Hellmann was on the right path and was looking to improve on some of the core initiatives it had in place (eg mobile working or part-time offerings). Another positive sign is that the company has most recently announced that Christa Stienen will take over chief human resources officer in August this year.