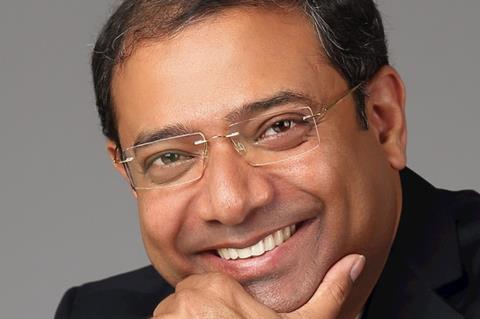 Amlan Bose, vice-president of Ford's Global Centre of Excellence, overseeing inbound logistics, supply chain, customs and compliance, digitalisation and automation at Ford's International Markets Group (pictured), is leaving the carmaker after a tenure of more than 20 years. He will be replaced by M Sanjeev on August 1. Sanjeev moves to the new role from his position as general manager of supply chain management and supplier manufacturing readiness for Ford's Asia Pacific and Africa (APA) region.
Bose has played a leading role in managing Ford's supply chain across Asia Pacific and key emerging market regions, overseeing operations and initiatives across logistics, trade and technology. He helped to establish the Global Centre of Excellence for key supply chain areas in Asia Pacific serving Ford's global operations.
During his time with Ford Bose has held key supply chain and order-to-delivery functions across regions including India, China, Thailand, Europe and South America. Prior to his last role, which he was in for almost nine years, he was general manager for materials, planning and logistics in plant operations for Ford India.
M Sanjeev has been with Ford in India for more than 20 years and held a range of material and supply chain management roles. Prior to his role overseeing the supply chain for Ford APA he was material, planning and logistics launch manager for Ford South Africa. He has also been driving Ford's robotic process automation (RPA) and bots digitalisation initiatives in the region.
Watch Amlan Bose's participation in last month's Livestream Hour on driving innovation in production and logistics and his follow up Q&A on how Ford digitalised and insourced its global supply chain process.