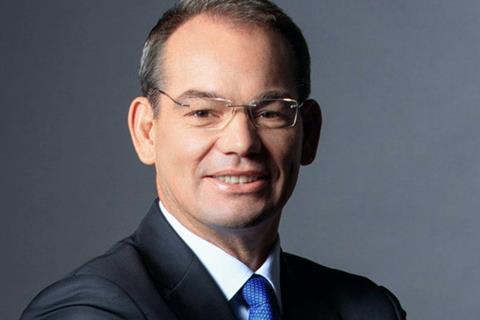 Dr Christian Vollmer (pictured) is taking over as board member for production and logistics at Volkswagen's Passenger Cars brand, replacing Dr Andreas Tostmann, who moved to the CEO role at MAN Bus & Truck last week. Dr Vollmer will step into the role effective August 1.
He moves from his role as executive vice-president for production and logistics at the Seat car division, where he has been since 2018. Previously Vollmer held roles in China as head of production at VW in Shanghai and as executive vice-president at the SAIC-Volkswagen joint venture. He has worked at the German carmaker for 20 years.
Vollmer follows Tostmann from Seat into the job at VW Passenger Cars. Tostmann was executive vice-president for production and logistics at Seat from 2012 to when Vollmer took up the role. Both men also worked at VW Slovakia.
Tostmann replaced Joachim Drees as CEO of Man Truck & Bus last week. As reported, the move follows a number of senior executive changes in recent weeks across the wider company, including the departure of Dr Stefan Sommer as head of procurement and components at Volkswagen Group at the end of June. Andreas Renschler is also stepping down as CEO of Traton, the commercial vehicle division, and will be replaced by Matthias Gründler, who was formerly chief financial officer at the division in 2018.