Volvo Cars has appointed Francesca Gamboni as its head of Procurement and Supply Chain team, effective from October 16th.
In her role, Gamboni will be responsible for further evolving Volvo's lean, sustainable and regionalised supply chain, "strengthening the backbone" of the business, according to the OEM.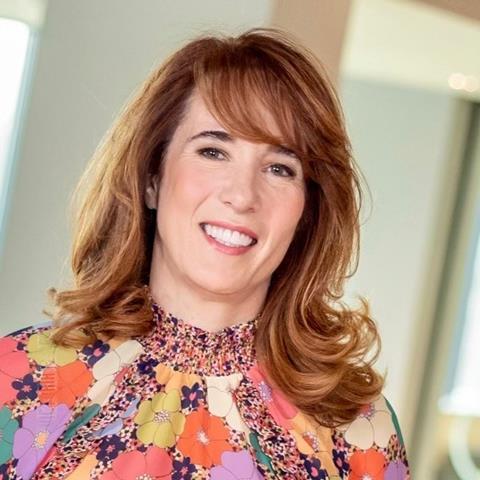 Gamboni has extensive experience within the automotive industry, having previously been at Renault for five years as general manager of Logistics and then vice president of Supply Chain. She left the industry briefly, before returning to become Stellantis' (formerly Groupe PSA) senior vice president of Global Supply Chain. She joins Volvo from non-automotive group Accell, where she held the role of chief supply chain officer and managed the group's manufacturing, logistics, procurement, quality and new product development.
Based at Volvo's Sweden headquarters in Gothernburg, Gamboni will report directly to Javier Varela, chief operating officer and deputy CEO of the carmaker, who also previously worked at PSA. She takes over from Ann Sofie Ekberg, head of Procurement for Software and Electronics and Vehicle Motion and Climate, and Bart Jongen, head of Transformation for Procurement and Supply Chain, who were both managing the team in the interim.
Varela said Gamboni's experience "blends a deep understanding of automotive and supply chain with the perspective of having worked across multiple industries". He added: "Francesca has demonstrated strong leadership and results throughout her career and is a great fit for our procurement and supply chain team as we sharpen our focus on digitalisation, end-to-end and sustainable action. She will be responsible for further evolving our sustainable, lean, smart and regionalised supply chain, strengthening the main backbone of our business."
She joins at a time when Volvo is putting more emphasis on the end-to-end visibility and sustainability of its procurement and supply chain teams. The previous head of Procurement and Supply Chain, Kerstin Enochsson, told Automotive Logistics that the two divisions being combined more closely is likely to catch on in the automotive sector as it is a way of mitigating disruption by giving a better view of landed cost and risk. She added that "sustainability is as important as safety" in the procurement and supply chain teams, something that Sean Bricknell, head of inbound logistics and packaging at Volvo Cars also stressed in a recent chat with Automotive Logistics. Enochsson announced that she was leaving the carmaker in June to become president of Automotive at Swedish manufacturer SKF.
Gamboni said: "I'm excited to join Volvo Cars, especially now as the company strives towards electrification and sustainable mobility. I look forward to working together with my new world-class colleagues to make long-term resilience the foundation of our procurement and supply chain operations."