Volvo Cars has made two senior appointments with the addition of Anders Zobbe as global head of inbound logistics engineering and Richard Campbell as global head of packaging.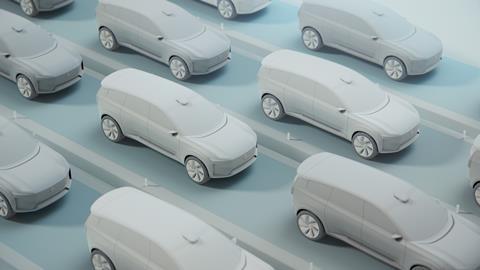 Zobbe, who fills the role left when Magnus Ödling left in February this year for Wallenius Wilhelmsen, will be responsible for driving strategic network design and commercial development related to the inbound transport of all production parts for all Volvo's plants.
He previously worked across a range of senior logistics roles for Carlsberg Group over a period of 16 years, in his last role as customer supply chain director for the Baltics region. He has also previously worked in logistics at Toyota.
Zobbe will now lead Volvo logistics teams in Asia-Pacific, the Americas and the wider European region with a focus on international business and logistics engineering, and strategic network design.
Campbell moves to a newly created role as global head of packaging, and will be responsible for driving strategic packaging design, commercial development and industrialisation, as well as all packaging operations related the inbound transport of all production parts to Volvo's plants.
Campbell also brings a range of logistics and packaging experience to Volvo Cars. He has having previously worked at tier supplier TRW and Neovia Logistics, as well as working at packaging providers Chep, IPL Macro and MJ Solpac. In his most recent role at MJ Solpac he was vice-president of sales in Europe.
Both Zobbe and Campbell report to Sean Bricknell, head of global inbound logistics and packaging at Volvo Cars.
A spokesperson for Volvo Cars said Zobbe and Campbell would work together to "drive upstream value chain impact in support of end-to-end cost and flow efficiency" as well as pushing forward Volvo's transformation in to a cleaner carmaker.
"We are on an exciting journey to change the way mobility is provided, and how vehicles are developed, produced, maintained and sold," said the spokesperson. "Our vision is to be a fully electrified company with a minimal carbon footprint before 2030."