Following a realignment of operations last year, Horizon Auto Logistics (HAL), has restructured its business and will operate the following group divisions: Horizon Auto Logistics in Mexico, Fast Terminal International in Colombia, and Fast Auto Logistics in the US and Dominican Republic.
Last year the company realigned its operations in North America. Horizon Auto Logistics, which provides finished vehicle processing and storage services, was previously the division of Horizon Terminal Services, established in 2017 for operations in Mexico. Horizon Terminal Services was itself the terminal-operating subsidiary of marine transport provider Höegh Autoliners but all vehicle terminal in the US and Mexico were represented under the HAL brand.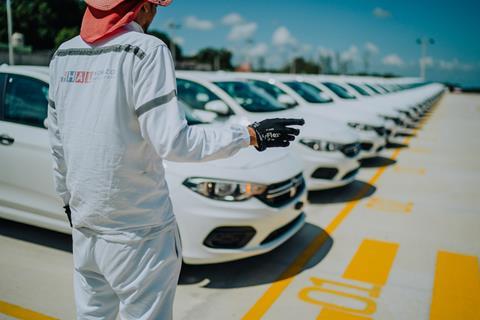 However, following the buyout of Horizon Terminal Services' port operations in the US by Amports last year, HAL has now announced its new corporate structure.
"At this time, with an automotive industry evolving rapidly and the impact this will have on the supply chain for finished vehicles, we believe it's important [to have] a consolidated and clear vision of how to develop our business and products," said Jose Maria Sola Friexa, executive chairman of HAL.
Per Folkesson has been appointed group CEO of the reorganised company. Folkesson was previously president and CEO of HAL as well as being president and CEO of Horizon Terminal Services. Before that, he worked as head of regions in the Americas and India for Höegh Autoliners.
"It's very exciting to be able to continue working with this group of companies and the fantastic people we have," said Folkesson. "It's all in the technology and human capital, and we have the best of both. Our focus will be on international growth under the vision of an integrated supply chain."
Folkesson went on to say that HAL was looking at a total logistics strategy and the provision of services across the supply chain.
"It's about tying the activities together, providing visibility 24/7 and pro-actively detect[ing] bottlenecks and manag[ing] them," he said. "Not all markets and customers are susceptive to this modus operandi at this time, but in the end we believe it's the sustainable path forward to control inventory, minimise risk and to optimise output."