From January this year, all US vehicle-handling terminals previously operated under the Horizon Terminal Services (HTS) brand will switch to operating as Horizon Auto Logistics (HAL), as the company aligns its business in North America. The company said using the HAL brand across operations would better reflect its role in the automotive supply chain.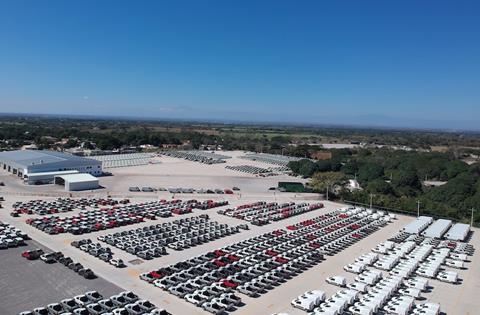 Horizon Auto Logistics, which provides finished vehicle processing and storage services, was previously the division of HTS established in 2017 for operations in Mexico. Horizon Terminal Services was itself the terminal-operating subsidiary of marine transport provider Höegh Autoliners but all vehicle terminal in the US and Mexico will now be represented under the HAL brand.
Along with the ports of Veracruz and Lázaro Cárdenas in Mexico, HAL now operates three terminals in the US, at Freeport in Texas, and at Jacksonville and Port Everglades in Florida.
The company also has finished vehicle handling operations in Colombia and the Dominican Republic, following a deal signed in 2016 between Höegh Autoliners, SC Line and Fast Terminal International. These will continue to operate under current branding during 2020. That business was to set up to strengthen ro-ro and breakbulk services between the US, Caribbean, Mexico, Panama, Colombia and Venezuela. As part of that deal HTS, bought 100% of Fast Terminal's International's ro-ro operation at Port Everglades and 50% of Fast Terminals International.
Horizon Auto Logistics locations
US
Freeport, TX
Jacksonville, FL
Port Everglades, FL
Mexico
Lázaro Cárdenas
Veracruz
Colombia (operated under Fast Terminal)
Santa Marta
Santa Marta FTZ
Envigado
Caldas
Dominican Republic (operated under Fast Terminal)
Santo Domingo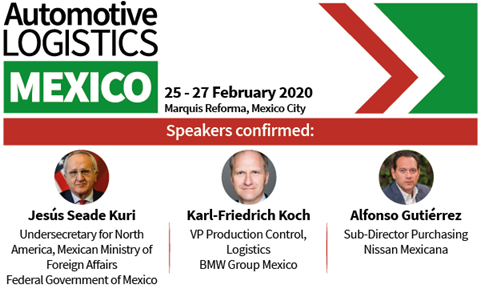 Ready to roll: Investing in a world-class supply chain
Mexico's leading Automotive Logistics and Supply Chain conference is back on 25-27 February 2020 at the Marquis Reforma. Across three days you'll have the opportunity to:
Hear first the latest industry developments around USMCA, digitalisation and more, so you can better prepare for the challenges and opportunities ahead.
Gain practical insights and intelligence from leading industry and logistics experts on areas including improving supply chain visibility, raising standards and electrifying the supply chain.
Connect with peers, partners and suppliers, in one location, to exchange ideas, share experiences and find solutions to common goals.
Book now to secure your place.
Complimentary places are available for vehicle makers and part suppliers.