Renault Group is transforming its business as it recovers from Covid and gears up to meet changes in electrification and mobility. But supply chain disruptions and sustainability requirements are also changing how the OEM works across the supply chain. The company's top executive for supply chain and logistics, Jean-François Salles, explains its developing strategy in this four-part special.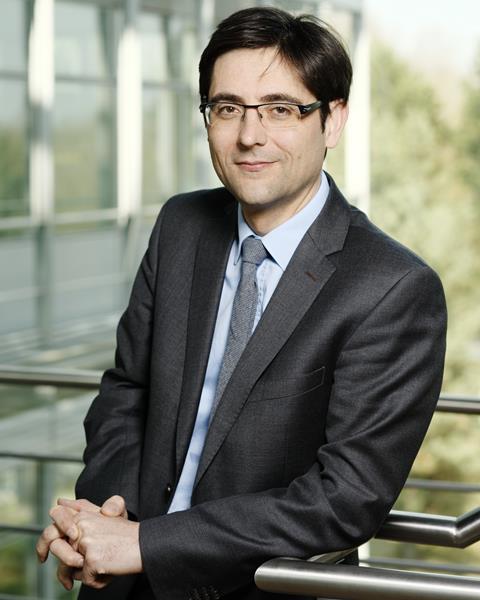 When Renault Group chief executive officer Luca de Meo unveiled the French carmaker's 'Renaulution' industrial strategy early in 2021, he framed the next stages for the company in terms of three 'Rs': resurrection, renovation and revolution. It was clear that Renault had significant work ahead of it both in recovering stability in operations and profits, and that it would need to change its business tremendously to adapt to vehicle electrification, carbon neutrality and new mobility services.
Perhaps less obvious was just how applicable these words were to the wider automotive supply chain, too. And with that, just how necessary it would be to reimagine a more robust and resilient supply chain and logistics – yet another set of Rs – to achieve Renaulution objectives (see infographic below).
But it is very apparent now and has been for some time to Jean-François Salles, global vice-president for supply chain at Renault Group. He believes supply chain management and logistics are witnessing their most significant changes since the second world war. "Supply chain activities are experiencing a revolution, getting to the heart of businesses as companies understand what is really at stake," he says.
Renault, along with its alliance partners Nissan and Mitsubishi, are managing supply chains in a state of near-permanent disruption, with chip shortages causing production cuts and supply and logistics constraints leading to higher operating costs and longer lead times for many commodities. It has made balancing inventory and maintaining free cash flow in the supply chain more critical than ever. OEMs and suppliers are also facing higher capital and investment requirements to decarbonise manufacturing and logistics.
Salles sees a new paradigm emerging in supply chain operations, in which logistics and supply chain costs won't necessarily descend, at least not completely back to level pre-Covid. Instead, they will make up a higher share of product value than they have for decades, including for vehicles.
He calls the situation the "new never normal" – and he believes it will have lasting impacts on purchasing, manufacturing and long-term planning. "We are only just beginning to see the impacts of these changes," Salles says.
While many supply issues and higher costs have become economic reality, Salles does not believe companies are powerless to mitigate and manage them. Renault Group and the wider alliance have taken measures to improve visibility of supply chain operations up and downstream and to integrate this information into wider strategic decisions on manufacturing, parts sourcing and new business services. Real-time visibility across the business is now critical to maintaining operations, while having predictive insights on supply costs and lead times looks set to be a clear strategic advantage.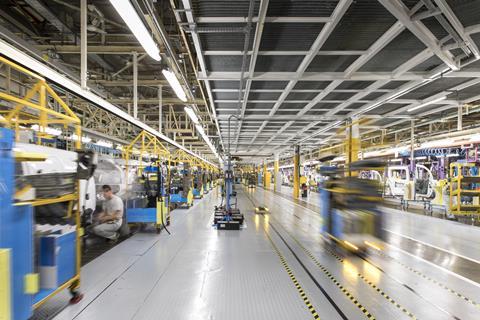 Renault's supply chain is on a path to achieve just this advantage. It continues to partner with the alliance in key areas of purchasing and logistics planning, while the group is also working with technology startups to capture real time data, and with Google to build a highly integrated data layer in the cloud. The result is an increasingly powerful sales and operations planning (S&OP) team, which is becoming a key orchestrator of data and insight across the company.
"The 'new never normal' will have lasting impacts on purchasing, manufacturing and long-term planning. We are only just beginning to see the impacts of these changes."
Jean-François Salles, Renault Group
Supply chain at the heart of global strategy
The supply chain revolution has also been an opportunity to put supply chain management and logistics closer to the company's strategic planning. "I have been long enough in the function to observe that volatility is increasing," says Salles, a 20-year veteran at Renault who took up the top supply chain job in summer 2020. "We need to be more robust and resilient, as the supply chain is at the core of these problems and solutions."
Along with inventory and free cash flow management in the short term, the supply chain department is also contributing to investment decisions for the group's main brands – Renault, Dacia, Lada and Alpine – through efficiencies across engineering, purchasing and manufacturing. That is especially the case as the group consolidates models across shared alliance platforms and ramps up electrified models and powertrains.
Supply and logistics management will furthermore be central to changes in automotive business models, supporting new mobility services and revenue streams, including for Renault's new service brand, Mobilize. Digital supply chain systems will be the backbone of a shift to online sales and distribution of vehicles, while logistics management has a direct role to play in designing recycling loops and circular economy opportunities across Renault's business.
"We are going through major changes in terms of skills and the ability of the teams to constantly reinvent themselves," says Salles.
Renaulution and the supply chain
Read part two in our special Renault group series, focused on strengthening S&OP
The new 'never normal' needs a revolution in supply chain at Renault Group
1

Currently reading

The new 'never normal' needs a revolution in supply chain at Renault Group

2

3

4