As semiconductor shortages hit production, most OEMs were able to satisfy demand by running down inventory, but worsening supply shortages are starting to choke off new vehicle registrations, with impacts likely across the supply chain for years to come.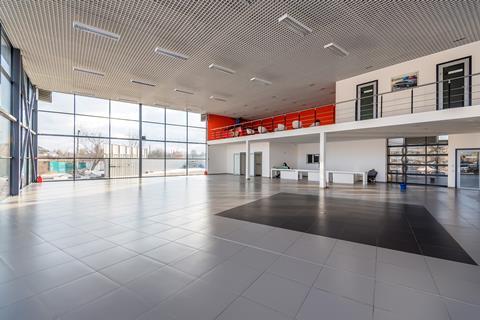 The impact of the global shortage of semiconductors on the automotive industry is gathering momentum, with manufacturers not only scrambling to adjust production, but shortages of finished vehicle inventory now seriously impacting on demand fulfilment. OEMs are unable to replenish stock at dealers and customers may be avoiding showrooms because of rising vehicle prices, either putting off purchases or shifting to the used vehicle market.
Meanwhile, there is no immediate relief expected from chip manufacturers, even as many expand production capacity specifically for automotive customers. The lead time for this supply to reach the market still appears to be more than six months or longer away.
OEMs have struggled with supply since the end of 2020, with the issue gradually worsening in Europe and North America, and increasingly impacting plants and OEMs in Asia, particularly following issues at suppliers in South-East Asia. Up until the second half of the year, most OEMs and dealers were able to meet demand recovery from excess vehicle inventory, while most manufacturers have expected to make up for most lost production by the end of the year or early into 2022. Meanwhile, OEMs have taken measures to prioritise production of higher profit vehicles over those with lower margins, as well as removing certain electronic features from vehicles to allow production to continue.
But now the scale of lost production volumes looks too high to avoid serious impacts on sales volumes. IHS Markit forecasted that up to 7.1m light vehicles will not be produced globally because of the chip shortage, estimates released before OEMs such as Toyota revealed further cuts this summer and autumn.
AutoForecast Solutions, which has become an analyst of record for tracking the impact of the chip shortage in the automotive sector, now estimates that the global automotive industry will see a loss in output of 8.5m passenger vehicles and light trucks because of the chip shortage, nearly double its forecast of 4.57m in late June. AFS expects 2.58m units of lost output in North America and more than 2.5m lost in Europe (see table).
In the space of one week in September, AutoForecast Solutions increased its forecast for lost output by nearly 450,000 units following further divergences between actual and planned production, according to Sam Fiorani, vice-president at the firm. "General Motors losses increased by 86,000, primarily in the United States and Canada. Renault-Nissan has been especially hard hit in the United States with nearly 265,000 vehicles currently expected to be lost this year. Stellantis took large hits in North America and Western Europe across numerous plants. Maruti Suzuki [in India] and Volkswagen were also adjusted with more losses planned."
Production losses are now translating into significant year-on-year declines in new vehicle registrations. New vehicle sales in the US fell by 17% year-on-year in August, with low vehicle inventory and rises prices choking off demand. European markets saw similar declines in August, with the German market falling year-on-year by 23%, the UK by 22% and France by 15%, respectively. August is a traditionally slower month for vehicle sales, while August 2020 saw recovery in many of these markets following lockdowns, however the declines bring volumes well below pre-Covid levels.
There are multiple reasons for the decline, including economic uncertainty with the spread of the Delta variant of Covid-19, along with adjustments in government support in some markets. However, there is little to suggest that underlying demand for personal mobility has significantly weakened, but rather that waiting times and prices are impacting customer decisions.
Jaguar Land Rover dealers in the UK and EU, for example, told Automotive Logistics that current lead times for new models were now between 6 to 12 months. At Volkswagen, while supply of its new ID.3 and ID.4 electric vehicles were relatively healthy, dealers said waiting times were around five months for many new models.
The low supply has also disrupted purchasing habits in the US as well, where it has become significantly more difficult to purchase new vehicles off dealer lots, and more customers needed to buy a 'build-to-order' basis.
The chip crisis has forced dealers to sell virtually all new inventory, and many are currently pushing sales of 'nearly new' models – if they can get their hands on used vehicles, that is.
Vehicle residual values are at very high levels because of second-hand vehicle shortages and high demand.
Semiconductor impact on light vehicle production outlook – AutoForecast Solutions
| Region | Lost production estimate (June '21) | Lost production estimate (September '21) |
| --- | --- | --- |
| North America | 1.55m | 2.58m |
| Europe | 1.4m | 2.51m |
| China | 655k | 1.67m |
| Rest of Asia | 690k | 1.42m |
| South America | 140k | 306k |
| Middle East & Africa | 35k | 62k |
| TOTAL | 4.57m | 8.55 |
Source: AutoForecast Solutions
Waiting on a chip
Supply of chips will only balance with demand when manufacturers have been able to increase production capacity. Officials in Taiwan have sought to reassure automakers that chip makers in the country are doing everything they can to alleviate the crunch. Wang Mei-hua, the country's economy minister, told Reuters in August that chip production in the country should find balance by the fourth quarter of this year.
However, Jochen Hanebeck, the chief operating officer of German chipmaker Infineon, has warned that the lead time for foundries to increase capacity could easily take until 2023. Top executives at Daimler, BMW and Volkswagen, meanwhile, have all recently said that shortages were expected to impact production and sales well into 2022. Chip prices have risen by more than 20% in some cases.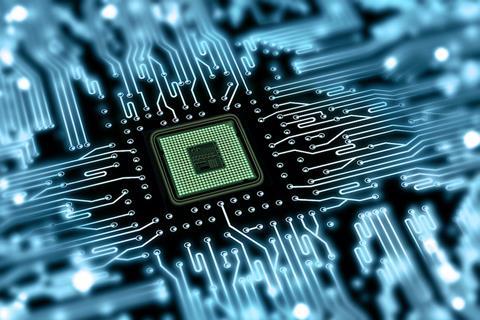 The European Commission continues to push for local investment and production of semiconductors in Europe. Chipmakers are responding: Qualcomm, Intel and Applied Materials have each highlighted ongoing efforts to boost production in Europe. Qualcomm CEO Cristiano Amon said that his company is open to working with foundries in Europe. Intel CEO Pat Gelsinger announced plans to establish capacity for automotive chips at its foundry in Ireland, with plans to invest up to €80 billion ($94.5 billion) in Europe and open two new chip plants over the next decade. Applied Materials, the company that makes tooling to produce semiconductors, has released two new tools to help efficiency in making chips for electric vehicles.
The Biden Administration in the US has set out similar ambitions to localise more manufacturing, and here too, many chip manufacturers are making significant investments.
But with dealers and OEMs depleting inventory and no immediate chance for replenishment, it looks increasingly likely that sales volumes will feel the drag well into 2022. As both prices and lead times for new cars increase, more potential buyers will be swayed to remarketed vehicles, notably the 'nearly new' segment, which are sold with OEM warranties. Meanwhile, a ramp up in electric vehicle and plug-in hybrid production and strong purchase and tax incentives have pushed more customers towards electrified vehicles. Volkswagen has even launched a small-scale subscription model in Germany, called AutoAbo, for its ID.3 and ID.4 electric vehicles.
However, these increases in EV demand will not be enough to correct shortfalls elsewhere, notably for high-margin luxury vehicles or pickup trucks in the US. And in the medium term, the supply crunch for the electric vehicle supply chain, notably for batteries, may be worse.
There is nevertheless scope for new vehicle sales to bounce back once supply and demand are realigned, however it is unlikely that sales will recover enough to warrant making up for the scale of lost production in 2021, especially with the rush to used vehicles.
"So much of the current demand for vehicles is being absorbed by the used car market that we are seeing record prices for pre-owned vehicles. If not for the used car market draining off some of the demand, sales of new vehicles could easily top records once the supply has recovered," says AutoForecast's Fiorani. However, he and others expect recovery once the chip issues are resolved over the next two years.
There is likely to be considerable pent-up demand, after all, and OEMs may again be rushing to make up for some lost demand. The risk for the supply chain is yet another bullwhip, with high demand and a race to produce putting yet more pressure on supply and prices. Pressure on logistics and material capacity is likely to remain a constant for some time yet.