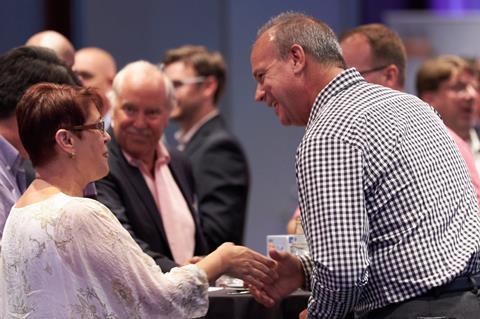 A vehicle distribution network is only as good as the lines of communication between the OEM and its logistics partners, and given the pressures the industry is currently under – ageing infrastructure, sub-optimised networks and uncertainty over trade – better communication and closer collaboration are more important than ever.
At this year's summit in Baltimore, Maryland, Scott Mabry, senior manager of business optimisation and planning for finished vehicle logistics at Volkswagen Group of America (VWoA), outlined some of the challenges facing carmakers and what needed to be done in collaboration with service providers to bolster the delivery network and satisfy changing customer expectations. At the heart of the matter was better communication, collaboration and commitment, he said.
He was not alone in highlighting the desperate need for investment in logistics infrastructure in North America but pointed specifically to the situation affecting shipments of vehicles out of Mexico. "We are seeing congestion at the ports and congestion on the railways," he said. "We can't solve these problems individually. We have to look at them together for the future of the business. How do we get past these things and how will the network survive in the next ten years?"
There are some signs of investment. Horizon Terminal Services (HTS) has invested in Mexico at the port of Veracruz, through its subsidiary Horizon Auto Logistics, for example. However, its general manager for the US, James Nash, pointed to the sustained investment the company has made in the US; as well as the investments being made in Baltimore for VW volumes through Sparrows Point and expansions at the ports of Brunswick (Georgia) and Jacksonville (Florida), HTS has been collaborating with the authority at Port Everglades, also Florida, for the addition of ro-ro cargoes.
"We are seeing congestion at the ports and congestion on the railways. We can't solve these problems individually. We have to look at them together for the future of the business" – Scott Mabry, VWoA
He also highlighted the collaboration between his company and Freeport in Texas that was providing new infrastructure to support vehicle handling.
"There was no automotive activity there four or five years ago but the port invested with us and we now have a 60-acre facility there," said Nash. "Investment includes a $30m rail investment that is brand new and operational. There is an additional 20 acres being added and that will be operational in 250 days."
Patrick McGinn, manager of operations support, at Hyundai Glovis, pointed to the work his company was carrying out with the port of Philadelphia on a 155-acre facility dedicated vehicle handling that will be operational at the end of the year.
Joined up thinking
On the sub-optimisation of the distribution network, Mabry suggested that some rail operators have been looking at their operations out of the wider context.
"If they change their network it is not helping my customer," he noted. "It may help their shareholder but we have all seen recently that changing the network is not helping anybody, since we are all joined on western and eastern roads. We have seen that happening very recently and it has impacted a number of the OEMs."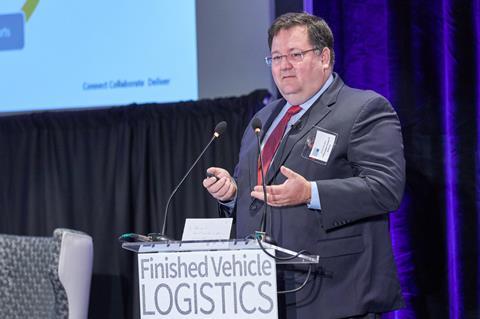 Mabry also pointed out that there needed to be better communication and commitment from certain terminal operators who were overselling capacity at the terminals.
"Some of our suppliers are making promises to everybody, and when we ask questions there is not enough physical space to achieve their goals across all the customers," said Mabry.
The answer to these issues was a shared understanding of goals through better communication and accurate and timely updates on activity, including clear alerts when there are sudden shifts in the network, he suggested. With honest self-assessment and a joint effort on continuous improvement in the network and operations, Mabry said that partners could learn from each other, improve poor visibility across the different transport modes and enhance services for the future.
Read more about the topics discussed at Finished Vehicle Logistics Import Export
Challenges (and opportunities) for US automotive industry
1

2

3

Currently reading

Collaboration and communication needed for finished vehicle logistics

4