Sales and operations planning is becoming the lynchpin in Renault Group's ability to make short and long-term decisions across its operations and supply chain.
Over the past decade, the supply chain function has become increasingly significant for Renault, as well as the wider Renault-Nissan-Mitsubishi Alliance. At the French carmaker, it covers production control, inbound and vehicle logistics and sales and operations planning (S&OP) activities across the group's 38 industrial sites, 13 in-house parts logistics platforms and more than 6,000 supplier sites.
In recent years, Renault has been investing further in the supply chain function, including updating legacy logistics and supply chain IT systems and integrating them with real-time transport and inventory data. Renault is furthermore expanding its industrial and supply chain visibility in the cloud with Google, which aggregates data across locations and is supporting the rollout of artificial intelligence and machine learning applications.
A key outcome of this overhaul has been to further strengthen S&OP, which Jean-François Salles, Renault Group global vice-president for supply chain – who has spent his career across multiple supply chain and logistics roles at Renault and the alliance (see CV below) – sees as the OEM's data orchestra leader, helping the executive board to make key decisions. It brings together not only logistics and inventory costs but also data on supplier capacity, risk analysis, production utilisation, marketing and sales changes.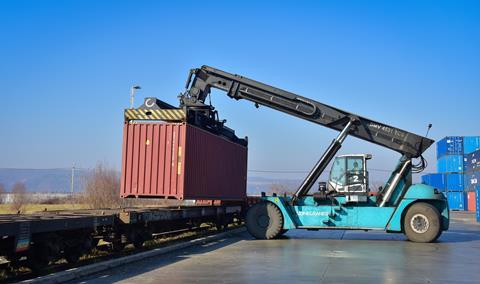 "We are not deciding everything in supply chain management, but we are able to put all of the key data on the table to help the group decide very quickly on how we can drive the business forward over the next 12 months," he says.
S&OP: Driving decisions on value over volume
These decisions have helped to drive quick responses in manufacturing and supply chain during the current crisis, while they also support long-term term planning. Under its'Renaulution' strategy, Renault Group wants to shift its operational mode from 'volume to value'. That includes prioritising key models and markets to improve operating margins.
Renault, like most OEMs, has had to cut production in response to the shortage of semiconductors; in its half-year financial statement, the company estimated that it could lose around 200,000 vehicles in output across the group this year, while the situation continues to worsen globally. That has made it critical to decide which products to prioritise based on available components, demand as well as margin. The supply chain team coordinates this analysis across departments with a combination of data on capacity constraints, forecasts, cost and availability across the supply chain, including upstream, 'tier-n' suppliers.
"S&OP has proved key to keep the business focused on priorities, value creation and more profitable products and activities," says Salles. "We are coordinating this activity with sales and marketing across the brands, with purchasing, financing and industrial locations."
Similar prioritisation has been necessary to address severe challenges in logistics and shipping capacity. Salles points to a "chaotic situation" in container shipping – spot rates for certain trade lanes have risen by 5-10 times compared to before the pandemic, while shipping schedule reliability has fallen from around 80% in 2019 to 30%. Those disruptions, combined with shortages in logistics labour, truck drivers and other issues, have led to a constant need to evaluate transport modes and alternatives to maintain supply.
Companies are only starting to feel the impacts of rising costs of container shipping and logistics more broadly. Salles points to industries such as furniture or white goods where the share of logistics costs has risen from 5-10% of value to as much as 30-50% over the past year.
"S&OP has proved key to keep the business focused on priorities, value creation and more profitable products and activities. We are coordinating this activity with sales and marketing across the brands, with purchasing, financing and industrial locations."
Jean-François Salles, Renault Group
The ratio is also changing for automotive parts, or at least those sourced far afield. Salles points to instances where the share of logistics costs of overseas parts has risen from around 5% of a vehicle's value, to as much as 10% or even 20%. "This is changing the logic and rationale of parts sourcing and decision making for logistics," he says. That could include changes in suppliers, locations or the amount of inventory held for certain products.
Salles does not suggest an end to international supply chains, nor a significant change to lean inventory and just-in-time strategies. "There is always this question of whether automotive is too lean. However, as automotive requires such large amounts of investment, cash and capital in the supply chain, it simply cannot afford to be anything but lean, otherwise we would not be able to supply cars today at their current prices."
However, he does see scope for S&OP to help manage critical inventory stocks, as well as influence more design and purchasing decisions, for example in understanding not only cost but lead time implications for engineering changes.
"Getting approval for products require time, and it is the supply chain that needs to interact across each stage," says Salles. "For example, in understanding the lead time on making a decision to dual source a part, redesign or react to products, so that we can then know what we will have available on the purchasing and manufacturing side," he says.
Understanding these processes can also help to reduce product complexity, removing further lead time – and thus inventory – from the supply chain. "The less complexity and diversity in a product, the more confidence we can have to supply without having high stock of parts in our flows," he says.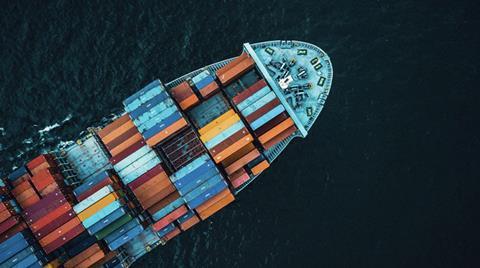 Better visibility of supply costs, lead time and risk might also mean making different decisions about logistics and service partner choices, too. If OEMs are to address chronic labour and capacity issues in logistics, as well as adapt more low-carbon transport modes and technology, they need to work with logistics providers over the long term. Salles says that recent disruptions and cost analysis are increasingly leading Renault Group and the alliance to do just that.
"If we want to run a properly lean and synchronised supply chain, we need to change our relations with transport suppliers," explains Salles. "That is what we are already doing with Nissan on maritime flows, with longer partnership contracts set with more stabilised cost and service ratios.
"We are also considering how we can apply this longer-term partnership on continental trucking and transport. We are only just at the beginning, but it will develop."
Renault-Nissan-Mitsubishi Alliance supply chains – fewer bright lights but a lot of hard graft
In Europe, logistics planning and operations have been combined for more than a decade for Renault and Nissan, and later for Mitsubishi after it joined the Alliance. There are also shared activities and purchasing on international supply and logistics, such as for deep-sea shipping. In 2014, Renault and Nissan integrated supply chain management across the wider alliance, further combining supplier and capacity planning.
The new Renaulution strategy makes it clear that individual brands take the lead in operational and market decisions, with considerable focus on corporate functions within Renault Group. Each alliance OEM has also emphasised stronger individual strategies related to design, sales and marketing, with the Alliance the focus for 'high impact' areas – especially R&D and engineering.
Supply chain and logistics activities remain coordinated across the alliance, and ensuring these links is a key part of Jean-François Salles's role, working closely with his counterparts at Nissan and Mitsubishi.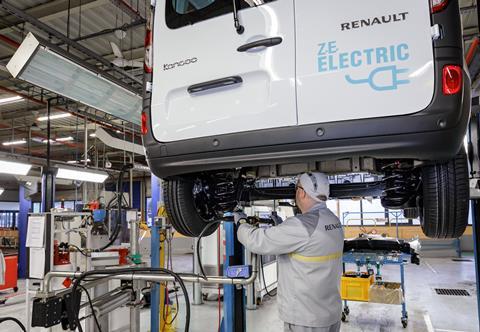 "The approach in the alliance supply chain is very pragmatic," says Salles. "We are no longer making bright lightening announcements, but I can tell you that the teams in the back office are doing a very hard and efficient job to get all possible synergies."
Supply chain integration will continue as part of the updated strategy, especially as Renault, Nissan and Mitsubishi consolidate more production across shared vehicle platforms and powertrain families. Renault Group, for example, plans to shift from six platforms to producing 80% of vehicles across three alliance platforms by 2025. It will also reduce powertrains from eight different combinations to four, with a strong focus on electric and hybrid powertrains. These changes will require the reengineering and consolidation of supply and logistics networks.
"The Alliance supply chain teams are no longer making bright lightening announcements, but I can tell you that the teams in the back office are doing a very hard and efficient job to get all possible synergies."

Jean-François Salles, Renault Group
At the same time, the group will continue to integrate new suppliers and manufacturing locations for batteries and EVs. Electrification will be a key area of alliance coordination on supplier investments and locations, both for shared electric platforms as well as for battery production. For example, both Nissan and Renault will now work with AESC Envision (in which Nissan own a minority share) for lithium-ion battery supply.
Renault is partnering with Envision AESC, which will develop a gigafactory in Douai, northern France, very close to Renault's 'ElectriCity' – a grouping in the region where Renault is planning to develop plants for electric vehicle assembly and components, as well as suppliers. Nissan, meanwhile, is working with Envision AESC in Sunderland, in the north of England, on a gigafactory as it the carmaker expands EV output at its plant there, which already builds the electric Leaf.
"This collaboration will help Renault Group and its alliance partners bolster their competitive edge and efficiency in the EV market", says Salles.
A career in supply chain
Read part three in our special Renault Group series, focused on supply chain digitalisation
The new 'never normal' needs a revolution in supply chain at Renault Group
1

2

Currently reading

Strengthening S&OP to make sense of supply chain chaos

3

4