A car is only as clean as the boat in which it is delivered. Regulation and investment in new technology are leading to cleaner seas but it is not all plain sailing, writes Jason Dunn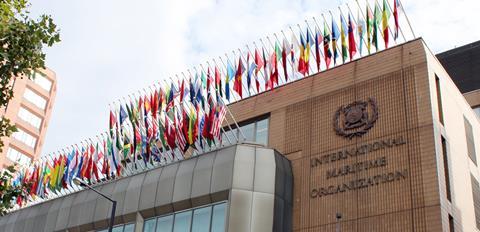 Governments, non-governmental organisations (NGOs) and enterprise leaders have collectively stressed the need to reach net zero in terms of greenhouse gas (GHG) emissions in the coming decades. In response, the automotive industry is making sustainability central to the direction of business.
Achieving a balance between the amount of pollution produced and the amount removed from the atmosphere is not simply a question of replacing vehicles driven by internal combustion engines (ICE) with battery electric models. It also means constructing a more environmentally friendly supply chain, both inbound and outbound. That ties in with regulations introduced by the International Maritime Organization (IMO) designed to clean up the maritime industry overall. In response, vessel operators and OEMs are investing in cleaner-running vehicle shipping and ro-ro vessels, new fuels and better port rotation strategies.
According to a report from Yale Climate Connections, 3% of global emissions are produced by vessels burning heavy fuel oil (HFO), which is one of the most polluting fuels on earth. Maritime shipping is responsible for 18-30% of all the world's nitrogen oxide (NOx) pollution and 9% of the global sulphur oxide (SOx) pollution. Legal regulations and the global drive to lower carbon emissions are compelling companies to change their business practices and use new technology and alternative fuels to meet climate targets.
Professor Edward Sweeney, head of operations management and logistics at the Centre for Logistics and Sustainability at Heriot-Watt University, says that the spotlight placed on supply chain logistics in recent years has forced providers to clean up their act.
"The proportion of GHG emissions has risen because other areas have been decarbonising more quickly in terms of energy generation," he says
Mandates on emissions
The IMO has laid out the framework for reaching low-carbon targets. It includes reducing the GHG produced by vessels by 40% by 2030. Following that, the IMO is working toward further reductions down to 70% in next two decades.

The IMO has mandated that vessels in transit must have a regulated Ship Energy Efficiency Management Plan (Seemp), and vessels constructed in 2022 have to be at least 30% cleaner than those built a decade prior.
Vessel operators and shipbuilders are working toward near-term deadlines for fleet improvement, speed optimisation and carbon reduction. Those same companies have longer-term, zero-carbon targets, utilising market incentives such as levies and offsetting.
United European Car Carriers (UECC), which provides short-sea ro-ro services for vehicle makers, recently published a report that forecasts that vessels calling at ports in the European Economic Area (EEA) risk exceeding emissions targets as soon as 2023.
"Sustainability is becoming more important for vehicle makers globally but the main challenge is the various levels of commitment from OEMs to invest in green transport" – Oskar Orstadius, Höegh Autoliners
There are number of initiatives underway to help counter that. They include proposals to put shipping in the EU's Emissions Trading System (EU ETS), a scheme to incentivise the fight against global warming.
Last year's Ship Zero conference, organised by the Zero Emissions Ship Technology Association (Zesta), revealed how important maritime transport was in limiting global warming, something that has been recognised by international authorities.
A global maritime forum of financial institutions and commercial companies has also drawn up a global framework to quantify how investments are consistent with climate goals called the Poseidon Principles.
There is also the Sustainable Shipping Initiative (SSI), a collective of firms and industry insiders that push for a more sustainable maritime industry. It aims to bring "big players together" and work collaboratively to find green solutions to ongoing disruptions. Although, doubts exist surrounding the ability to implement changes quickly enough to meet the demanding targets.
Design for efficiency
Finished vehicle vessel operators are making their own advances in terms of ship technology and design.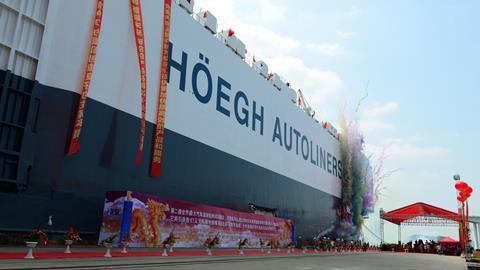 UECC, for example, has introduced newer, more efficient vessels that consume less fuel and are capable of carrying more cargo per voyage. The new vessels now boast a carrying capacity of around 4,000 units and more effective booking, planning and loading maximises the cargo intake.
The Norwegian ro-ro shipping line uses cleaner fuels such as biodiesel to reduce vessel emissions. It also plans to use liquefied natural gas (LNG) and battery power to reduce NOx emission by up to 90%, and almost eliminate SOx and particular matter emissions. The company has also introduced ballast water treatment systems in advance of IMO implementation requirements.
"We are operating in accordance with the Sulphur Emissions Control Area (Seca) requirements in the Northern part of Europe since 2015 and with the Global Sulphur Cap of [introduced in 2020] in the rest of Europe," says UECC's director of sales and marketing, Bjorn Svenningsen.
The Seca rules, introduced by the IMO, limit vessels to emitting a maximum sulphur content of 0.1% the bunker used, while the Global Sulphur Cap insists on a cap of 0.5%.
"We were the first in the world to build dual-fuel LNG pure car and truck carriers [PCTCs] back in 2014 when we signed the newbuilding contract for our M/V Auto Eco and M/V Auto Energy," Svenningsen says. "This investment was specifically done to meet the Seca requirements, and we deployed these two vessels into our European short sea network in 2017."
"We were the first in the world to build dual-fuel LNG pure car and truck carriers [PCTCs] back in 2014 when we signed the newbuilding contract for our M/V Auto Eco and M/V Auto Energy" – Bjorn Svenningsen, UECC
The company later commissioned three multi-fuel LNG-battery-hybrid PCTCs and took delivery of the first, M/V Auto Advance, in November last year.
The second vessel will be delivered to UECC in March this year (2022), with the third following in July. According to Svenningsen, these vessels will take the company beyond the IMO requirement of a 40% carbon emissions reduction (based on 2008 figures) by 2030.
"We are also operating some of our legacy vessels/fleet on biofuel. The EU will most likely introduce an emission trading system from 2023, and this will also impact our industry greatly," he says.
Other companies have also indicated a shift towards biofuels. Andreas Enger, CEO of Höegh Autoliners, highlighted that in March 2021, the company completed its first carbon-neutral voyage from Europe to South Africa. The car-carrying vessel Höegh Trigger "ran on pure advanced biofuels meeting the highest sustainability standards.
Ballast and bows
Höegh has also taken steps to ensure invasive aquatic species are not carried either in ballast water or on the vessel's hull.
In 2017, the company started retrofitting ballast water treatment systems (BWTS) onboard existing vessels built before 2014. In 2021, the majority of Höegh's vessels had BWTS installed on board, with only two remaining vessels scheduled for BWTS installation following the dry-docking schedule in February 2022 and December 2022, respectively.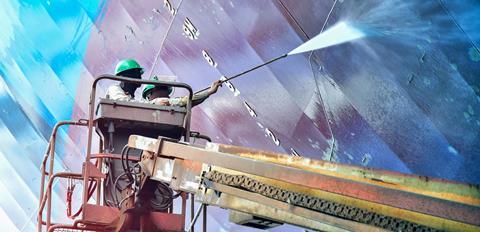 Anti-fouling paints are also applied to the vessel to maintain a smooth hull and reduce the accumulation of invasive aquatic species. While protecting marine life, these measures also mitigate frictional resistance, which lowers emissions.
"Several vessels have received new bulbous bows that significantly reduce water resistance," says Höegh CEO, Andreas Enger. "We have furthermore optimised the propellers on many vessels to obtain better energy efficiency. All our vessels are also subject to regular hull cleaning and propeller polishing to reduce drag and improve energy efficiency."
According to the company, its multi-fuel and zero-carbon Aurora-class ship will be the largest and most environmentally friendly PCTC built. The Höegh Aurora has the new "ammonia ready" and "methanol ready" notation established by the DNV, an independent expert in assurance and risk management, and a recognised advisor for the maritime industry. That means the vessel meets DNV's rules for ship classification.
In terms of the volume of vehicles transported, short-sea shipping is more sustainable than road, though there have been some good examples of where rail is competitive and cleaner, as seen in the green rail-freight services offered by Germany's state-owned Deutsche Bahn to carmakers such as VW Group.
UECC's Svenningsen says that short-sea shipping can work with rail to achieve a cleaner outbound process by offering a more flexible multimodal transport strategy.
Setting up fewer port calls on a given rotation can also reduce emissions. Subject to higher utilisation on the deep-sea vessels, the emission per km/ton is probably less, Svenningsen explains.
Joined-up thinking
Svenningsen says that carmakers need to have a clear sustainability strategy for finished vehicle logistics where greener logistics is valued. "It seems like the different departments within the OEMs are de-coupled and do not have the same strategy or mandate," he says.
UECC has reduced its CO2 emissions by 38% per cargo ton/km and SOx by 51% per cargo ton/km from 2014 to 2019.
Working collaboratively is often easier said than done, however. Diverging aims and lack of communication can often disrupt this process.
"Sustainability is becoming more important for vehicle makers globally but the main challenge is the various levels of commitment from OEMs to invest in green transport," says Oskar Orstadius, Höegh's chief sales officer.
Höegh's CEO, Andreas Enger, adds that the company is aware of customers' high ambitions and says cooperation is essential to reaching carbon neutrality goals. Getting different companies along the supply chain to talk to each other is essential to tackling emissions in the overall logistics chain.
Disruption and investment
Global logistics has been hit on an unprecedented scale in recent years. The Covid-19 pandemic caused massive slowdowns followed by ineluctable lockdown measures and consequent shortages in essential components, such as semiconductors, as well as labour shortages.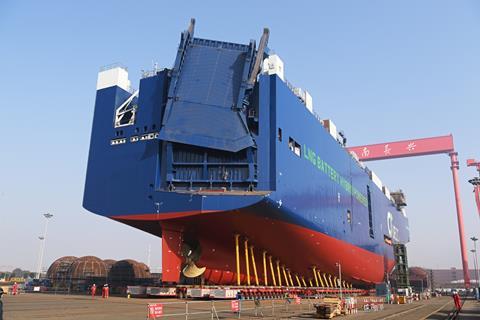 "If we look at the big picture, the biggest challenges for the logistics sector generally, including shipping, is having to wrap around a myriad of challenges all at once," explains Edward Sweeney, at the Centre for Logistics and Sustainability.
Different countries locked down and then opened up at different rates, creating disarray in both demand and supply. According to Sweeney, volatility has massively impacted shipping, especially with ongoing disruption caused by Covid to ports in China. Port closures, such as those seen in Ningbo and Shanghai last year, and the congestion resulting has led to a lack of capacity and increase in shipping costs and container rates.
"On top of that, [the shipping industry] is facing serious pressure to decarbonise everything it does," Sweeney adds.
Conflict of interests
However, companies often see biting regulation as antagonistic to remaining competitive. Shipping firms increasingly have to find a balance.
According to Svenningsen, supranational regulations have impacted the ability to invest in clean technology. He explained that currently, there is not a significant drive in the European short-sea shipping industry towards developing alternatives, "as the margins, or actual losses, do not allow this."
"The ongoing disruptions, lack of semiconductors and Covid-related delays and congestion, is making this even worse," Svenningsen says.
Another factor is that green directives often emerge from the staff within companies, and legislative and regulatory pressures are not the primary driver of change.
"The evidence we have is that many companies are way ahead of what legislation and regulation are telling them they need to do," says Sweeney.
Höegh has a record of cutting emission and since 2008 has seen reduced carbon output by 37% fleet-wide while also expanding its services. It is close to meeting the IMO's 2030 target of a 40% reduction in carbon emissions and hopes to reach zero emissions by 2040.
"The big success stories are often the result of effective senior management and executives passionate about the environmental agenda" – Edward Sweeney, Centre for Logistics and Sustainability
"At Höegh Autoliners, we don't see sustainability and competitiveness as contradictions – quite the contrary actually, both are integral parts of our business strategy," says Enger.
Enger highlighted the shipping firm's recent acquisition of the Aurora class of vessel, some of the world's largest and most environmentally friendly PCTCs.
"These vessels will be able to operate on zero-carbon fuels such as ammonia or methanol, and with their capacity of carrying up to 9,100 cars, they will further strengthen our service offering," he added.
Attracting the right talent
Labour shortages are a pressure post-Covid and securing the right talent is critical to building a more sustainable future for the shipping sector. The impact of recent crises on the supply chain has put the importance of logistics in the spotlight and that has helped attract attention and interest in the sector.
"Focus on supply chain disruption over the last couple of years has probably helped because it's put supply chains issues very much in the spotlight in a way that it previously had not been," Sweeney says.
The logistics industry has a priority to attract young, innovative talent through educational programmes and university initiatives.
"The big success stories are often the result of effective senior management and executives passionate about the environmental agenda," Sweeney says.
The spotlight shone on logistics networks has, therefore, begun to bring in the much-needed imagination and talent. Companies are building industry teams with a conscious concern for decarbonisation.
Breaking the mould
The push to green the global automotive supply chain was initially a secondary consideration to reducing output produced by the car itself. The task of decarbonisation, however, starts with the sourcing of parts and materials, and is a global effort. The actual supply of those parts and materials, and the logistics supporting that, can be the most challenging of obstacles to achieving greater sustainability per vehicle unit.
While shifting a global network of shipping routes away from fossil fuels may be arduous, the major players within the maritime finished vehicle logistics sector are optimistic. They see a future where economic and environmental sustainability are no longer considered to be conflicting objectives – one can feed the other. Improved transparency, technological innovations and enthusiasm for new, younger talent can be mutually supportive and are beginning to render old industry assumptions less relevant.