General Motors has finalised energy sourcing agreements to supply all of its US facilities with 100% renewable energy by 2025. The announcement brings forward by five years the carmaker's original goals for renewable energy sourcing, which were announced in 2021.
GM said that by making the switch to renewable energy it will avoid producing roughly 1m metric tons of carbon emissions that would have been produced between 2025 and 2030.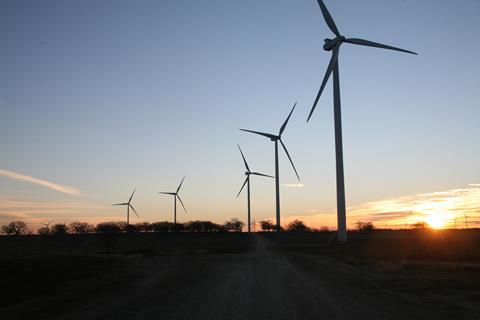 "We believe it is critical – to ourselves, to our customers and to the future of the planet – to step up our efforts and reach ambitious targets that move us closer to a more sustainable world," said GM's chief sustainability officer, Kristen Siemen. "Securing the renewable energy we need to achieve our goal demonstrated tangible progress in reducing our emissions in all aspects of our business, ultimately moving us closer to our vision of a future with zero emissions."
To ensure 100% renewable supply, GM said it has made agreements with 16 renewable energy plants across 10 US states – Arkansas, California, Illinois, Indiana, Kentucky, Michigan, New York, Ohio, Tennessee and Texas. The projects include solar, wind, and landfill gas generation technology.
GM reports its renewable energy portfolio has produced over $75m of positive cash flows in the five years since 2017.
GM's ambition in decarbonisation is supported by the expansion of its Ultium battery programme. The carmaker signed an agreement with LG Energy Solution called Ultium Cells last year to build its own battery cell manufacturing. That partnership is investing $4.6 billion in two battery cell manufacturing facilities currently under construction in the US. It is just one of a number of initiatives the carmaker has started to secure a localised EV battery supply chain in North America.
The carmaker has also created its own GM Energy division. Alongside electrifying its vehicle output, building three new gigafactories will support a programme industrial and home renewable energy management.
By the end of 2025 GM wants to hit annual electric vehicle (EV) sales of 1m units in its two largest markets, North America and China. The carmaker intends to offer 30 new EV models, with Buick, Cadillac, Chevrolet and GMC all represented, and it says that more than two thirds of those models will be available in North America.
Through to the end of 2025 GM has committed to invest $35 billion in electric and autonomous vehicles, with its sites in the US and China planned to be producing more than 1m EVs by the end of 2025.