Italian tyre manufacturer Pirelli has received recognition from the Science Based Targets Initiative (SBTi) for its commitment to reduce its CO2 emissions.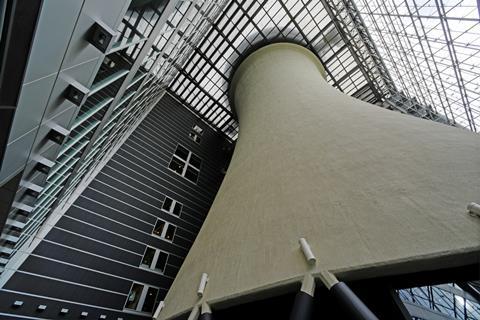 The approval corroborates Pirelli's goal of achieving group carbon neutrality by 2030, which is focused around its target of using 100% renewable electric energy by 2025 as announced in its recent industrial and sustainability plan.
Pirelli plans to reduce its direct and indirect carbon emissions by 25% by 2025, compared with 2015, and cut by 9% the CO2 emissions linked to the purchasing of raw materials by 2025 compared with 2018.
Made up of the CDP (former Carbon Disclosure Project), United Nations Global Compact, World Resources Institute (WRI) and the World Wildlife Fund for Nature (WWF), the SBTi proposes a voluntary approach to fighting climate change in the private sector.
Marco Tronchetti Provera, Pirelli executive vice-chairman and CEO said: "The validation of our targets for the reduction of CO2 emissions by the SBTi is an important acknowledgement of the course undertaken by Pirelli to achieve its goal of total carbon neutrality.
"Our commitment to sustainable development and the fight against climate change is constant and sees us at work every day, through our research and development, to identify innovative materials and adopt ever more sustainable processes and products, that can contribute to the safeguarding of the planet."
Under the Paris agreement, which sets out a global framework to limit global warming to below 2°C, the EU has committed to carbon neutrality by the second half of the 2050.
Against the backdrop of emissions scandals and the challenges of electromobility, many OEMs are striving to reach the more stringent CO2 emissions targets being phased in across the EU next year by setting ambitious climate targets. German carmaker Daimler has committed itself to become CO2 neutral by 2039, while Volvo is aiming to reduce its lifecycle carbon footprint per car by 40% between 2018 and 2025.
Volkswagen plans to have an emission-free vehicle fleet by 2050, with the first model from the OEM's electric vehicle sub-brand, the ID.3, said to be the world's first CO2-neutral electric vehicle available to customers.
For more insight on how the automotive industry is using new technology to design and execute greener, more sustainable supply chains register for our Livestream Hour on July 8: Rebuilding greener supply chains.