Toyota plans to start assembling the Hilux pickup truck in Myanmar from semi-knockdown (SKD) kits imported from Thailand starting in February 2021.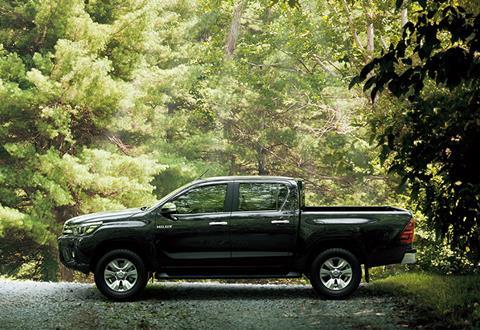 Hand-in-hand with the expansion of its global production footprint, the Japanese carmaker said it would develop local manufacturing and contribute to the development of the supply base in Myanmar.
The Toyota Myanmar plant is to be built at the Thilawa Special Economic Zone in Yangon's southern suburbs. The investment is placed at around $52.6m, and Toyota said it planned to hire about 130 employees for a one-shift production system to assemble around 2,500 Hilux pickups per year.
The company currently sells the Hilux, Vios, Rush and other makes in Myanmar based on finished vehicle imports. The Hilux is currently imported from Toyota's Ban Pho plant in Thailand, which is the primary production location for the model. However, it has decided to begin local production from SKD assembly because demand for new vehicles has soared in recent years: sales in the country were approximately 18,000 units last year, twice what it was in 2017. Toyota described Myanmar as a market that promises to continue expanding steadily.
The carmaker is following in the tracks of rival carmaker Nissan, which started assembling its Sunny model at a plant in Myanmar owned by local partner Tan Chong Motor in January 2017.