Toyota has been forced to cut global vehicle production by 100,000 in March because of the spread of Covid and its impact on the production of semiconductors.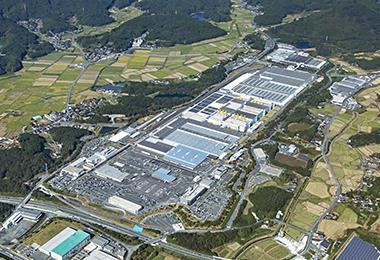 Ongoing shortages in the supply of microchips mean total production for the month globally is now expected to be around 950,000. Down on its planned production target this year and a reduction on global output for the month in 2021, which was around 999,000.
The carmaker said in a statement that it had initially factored in recovery from previous production cutbacks, but the impact of semiconductor shortages meant it had to take further action.
In Japan, both lines at Toyota Motor's Kyushu Miyata plant will now be shut down for 13 days in March, and there will also be a one-day stoppage on one line at the Iwate plant (March 5).
The production forecast for the fiscal year ending March 31 is expected to be around 8.5m units, down from its original plans for 9m. The carmaker had previously expected to hit its annual production target despite the supply problems that have led to successive months of revised production.
"With regards to the shortage of semiconductor-related parts, we will continue to examine the situation and consult with all companies involved in considering the use of substitutes where possible in anticipation of a continuing shortage," said Toyota in its statement. "We will also continue to work with our suppliers in strengthening the supply chain and make every effort to deliver vehicles to our customers as soon as possible."
Toyota production suspension in March at Japanese plants
Plants
Period of suspension

Toyota Motor Kyushu Miyata plant

Production line #1

March 2-4, 7-9, 12, 14-16, 19, 21, 22

Production line #2

March 4,12,19

Toyota Motor East Japan Iwate plant

Production line #1

March 5