The carmaker is increasing investment at its new plant in Debrecen, Hungary to include onsite assembly of batteries with the aim of reducing logistics costs and supply chain complexity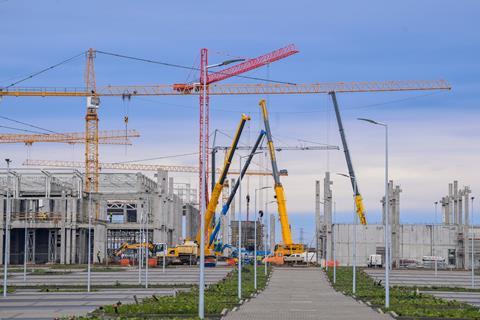 BMW Group has announced that it will invest in a high-voltage battery pack assembly facility at the site of its forthcoming electric vehicle (EV) production site in Debrecen, Hungary, which will significantly reduce supply chain distances in battery and EV manufacturing, and reduce logistics costs. The carmaker has also said that it is taking key steps to reduce carbon emissions in its battery supply chain, including by using renewable energy and recycled materials.
The battery plant will serve production in Debrecen of models on BMW's Neue Klasse vehicle platform, the group's first dedicated EV architecture, which it expects to reduce manufacturing costs and improve range performance. Vehicle and battery production at the Hungarian plant, in which BMW is together investing more than €2 billion ($2.07 billion), is expected to start by the end of 2025.
According to BMW's senior manufacturing and supply chain leaders, localising battery assembly in Hungary is part of the carmaker's iFactory strategy, which aims to make production more lean, green and digital.
Milan Nedeljković, member of the board of management for production at BMW, and also responsible for supply chain and logistics, said: "In Debrecen, we are building the most advanced plant in the world. With our iFactory, we are setting new industry standards for vehicle production. Our investments underline our systematic approach to implementing e-mobility."
Markus Fallböhmer, senior vice-president of battery production at the BMW Group, explained the importance of reducing logistics complexity and cost in investing in the battery facility. "The BMW iFactory is also about ensuring short distances for logistics. The close link between battery assembly and vehicle production is part of our strategy."
BMW currently produces battery modules in Germany at Dingolfing, Regensburg and Leipzig, which it recently expanded; it also assembles batteries in Shenyang, China and plug-in hybrid batteries in Spartanburg, South Carolina. In October, the carmaker announced $700m to build a new battery assembly site for EVs in nearby Woodruff, South Carolina.
BMW is also making significant investments at its plant in Munich, Germany to build the Neue Klasse platform. Thus far, BMW has not confirmed any plans for battery assembly at the Munich plant, which is located near the centre of the city and has space constraints. For Munich's current production of the i4 electric vehicle, batteries are assembled at BMW's plant in Leipzig.
In Debrecen, the next-generation round battery cells will be assembled into a metal-frame battery housing, which is then integrated into the underbody of the car. The carmaker has previously announced that this next generation of battery cells would have improved energy density and significantly reduce manufacturing costs.
BMW has previously said it would work with battery cell producers CATL and EVE Energy to source the cells from Europe and China. In the summer, Chinese battery maker CATL announced a €7.4 billion investment in Debrecen to build a battery cell factory with annual capacity of 100 gigawatt hours. The plant will make the round cells for BMW at the plant, CATL president for Europe Matthias Zentgraf said in an interview with AMS, a sister publication to Automotive Logistics. (Zentgraf along with senior BMW production leaders will join the AMS Evolution Europe Summit in Munich December 6-7, find out more here.)
CATL has been a leading battery cell supplier for BMW. It was a major contract with the carmaker that helped the Chinese battery cell manufacturer set up its first plant in Europe in Arnstadt, Germany, which started battery module assembly in 2021 and is set to begin battery cell production this year.
BMW has also said it wants to reduce the carbon footprint of battery cell production by up to 60%, with the supply chain a major focus including through increasing the use of recycled raw materials and a commitment to use only green power from renewable energies for production of battery cells. It has also set targets of reducing emissions in component sourcing by up to 50%.
For logistics, BMW has plans to reduce carbon emissions within supply chain by 20% by 2030, including through closer collaboration with logistics and transport providers, a focus on digital tools chain and a much greater emphasis on sustainability in the purchasing of services.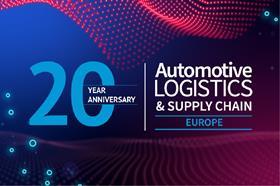 BMW's senior vice-president for production network and supply chain management, Dr Michael Nikolaides, will speak about BMW's logistics strategy at the 20th annual Automotive Logistics & Supply Chain Europe conference March 21-23, 2023 in Bonn, Germany.
Learn more about ALSC Europe 2023 and register here