Puebla state in Mexico is unable to reopen its automotive sector because of ongoing concerns about the spread of the coronavirus. State governor Miguel Barbosa signed a decree on Friday saying the conditions for the automotive and industrial sectors were unfavourable, according to a statement published on the state's Twitter account.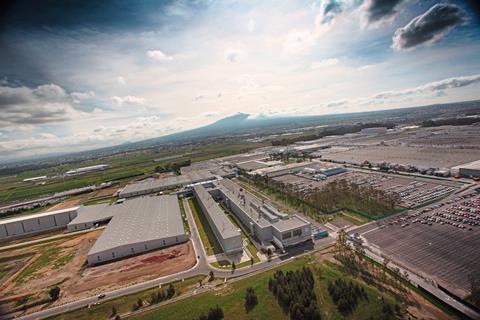 The news will come as a blow to German OEMs Volkswagen and Audi, who both have plants in Puebla and were gearing up for a return to production today. The automotive industry had been told that it could reopen in the state on June 15 providing companies operated with 30% of its workforce in staggered shifts.
Audi's facility in San José Chiapa is responsible for making the Q5 and exporting around 95% of its output around the world. Volkswagen produces the Jetta, Beetle, Golf and Tiguan in the state, and also supplies the OEM's plant in Chattanooga, US, which is facing a shutdown if Puebla doesn't get back to business soon.
The automotive industry is said to represent 3.8% of Mexico's GDP and provides jobs to nearly 1m Mexicans. The country's newspaper La Razon reported that restarting production at the Audi and VW facilities in Puebla would see some 30,000 employees returning to work.
Despite the mixed messages from the state, most Mexican automotive plants were able to open earlier this month providing they adhered to health and safety protocols. However, the country's coronavirus cases are showing little sign of abating with the reported figure of 133,974 said to be significantly higher.