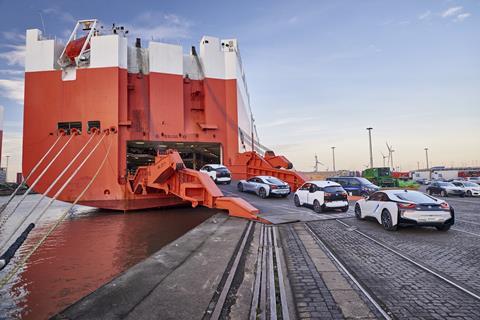 The German OEM, which makes and distributes around 2.5m vehicles per year, is using smart technologies and new strategies to improve its outbound logistics, and to move to a customer-centric approach. Ulrich Kick, senior expert, Vehicle Distribution at BMW Group, outlined these methods at the Automotive Logistics Central and Eastern Europe Summit in Budapest in October.
In July last year, BMW became the latest vehicle-maker to join the growing automotive production hub in the region with its announcement that it would build a €1 billion ($1.1 billion) assembly plant in Hungary. The company said it had selected Debrecen due to the infrastructure, logistics and supply base advantages.
The factory will produce combustion-engine and electrified vehicles on the same production line, and will use the latest digital technology to support automation, assistance systems and flexible logistics, BMW said at the time.
"Currently we don't have a mechanism to feed back the restrictions of the distribution into the production planning" – Ulrich Kick, BMW
Europe is the group's largest production location and its most important market, accounting for almost half of total vehicles sales. At the time of the announcement, Harald Krüger, chairman of the board of management, said that after significant investments in China, Mexico and the US, BMW was strengthening its activities in Europe "to maintain a worldwide balance of production between Asia, America and our home continent".

According to Kick, worldwide distribution of BMW's vehicles costs €1.2 billion ($1.3 billion) per year. He noted that 60% of the output is transported by rail for the main stage of the journey and that the company was looking to increase this proportion for sustainability reasons. At the same time, in order to improve efficiency BMW is making use of smart networks, data analytics, virtual reality, camera systems and paperless operations.
Smart and connected
Kick said the company was engaging in smart network planning and building relationships which allow the company "to do proactive network re-planning and create savings within the network… [and] flexibility in terms of resilience against distortions or disruptions".
Regarding changing vehicle technology, connectivity is full of potential for outbound logistics and Kick said that BMW had already made good progress because this functionality has been built into its cars for customer use. Those same telematics systems can be harnessed to supply information about vehicle location and status before it reaches the customer, and therefore to support the distribution process.
"Using this data to get transparency and also control the outbound process [is] a very important thing for us," said Kick. Feeding this into BMW's backend systems means it can identify bottlenecks and seek ways to avoid them.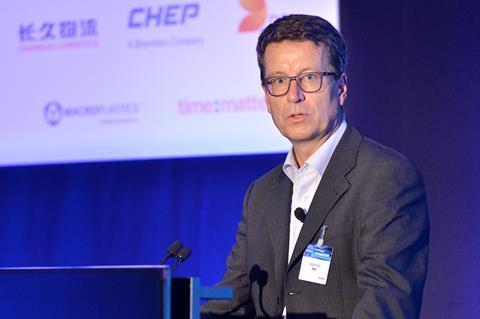 As for autonomous vehicles, however, Kick suggested that it was too early to rely on this technology in logistics operations. "As long as it's not a really big share it's not worth it to handle it on the logistics side; it does not make sense to drive 10% or 5% of the vehicles autonomously and the rest traditionally." Instead, he said, the company was aiming for the equivalent of a "radio-controlled car" which could be guided to its next destination within the well-defined environs of a factory complex.

Looking at technologies outside the vehicles themselves, Kick gave examples of innovations at BMW facilities which are just now being implemented or are still being tested, such as virtual reality devices and camera-based systems.
Virtual reality is being used for planning and testing, and has now been deployed to assess the loading of vehicles onto rail wagons without real-world checks. Meanwhile, a damage detection system which uses cameras to examine the exterior surfaces of vehicles has been achieving a damage detection rate of over 90% during the pilot phase.
As for paperless distribution, Kick asserted that this is "not really an innovation anymore" because mobile devices are already used at BMW locations for registering vehicles, completing bookings and finding vehicles.
Bigger picture
Having listed the "tools" that BMW is using to improve its vehicle distribution, Kick pointed out that behind-the-scenes complexities are ultimately of little interest to the people who are served by them; end customers are concerned only with receiving the car in good condition and on time, and preferably sustainably.
"We believe [that] how we can better achieve this is a move from a focus on production to a focus on the customer, meaning we are changing the mindset from a push from production to a pull from the customer side," Kick explained. He said the company has started using backward as opposed to forward scheduling.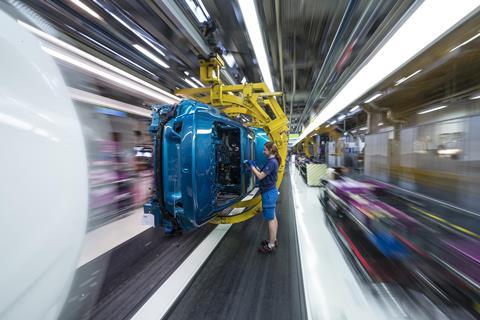 Currently, BMW's distribution is organised according to the "fi-fo" principle ("first in, first out"), taking into account the capacity of vehicle compounds and transport modes to create an efficient flow through the network. According to Kick, its new approach involves "proactive steering", which means it can accelerate the delivery of individual vehicles in line with the final destination due date.
He suggested that the main aim of all this is to build a truly global logistics organisation. Kick explained that, at present, the production programme for a plant is not dependent on distribution restrictions in that particular location. For example, if the delivery of a batch of vehicles is spread over a few days, some of them must be stored at the plant.
"Currently we don't have a mechanism to feed back the restrictions of the distribution into the production planning. That's why we think it is important to optimise the whole chain with a holistic approach and then we are confident we can meet the criteria of the new right-size model better than today," stated Kick.
Read the full report from the Automotive Logistics Central and Eastern Europe conference.
CEE: At the heart of Europe's electric future
1

2

Currently reading

BMW gets smarter at vehicle distribution

3