BMW is now using a cloud-based vehicle logistics management system (VLMS) provided by ICL Systems for its vehicle distribution in Canada.
The system helps BMW track and trace its vehicles, as well as supporting invoice auditing and freight claims management. BMW's adoption of the technology was first announced in January this year and since then ICL has been working out rates, data and routing to get the system up and running. BMW Canada started using it last month and is now in the process of incorporating the various tools into its core processes and automating invoice approvals.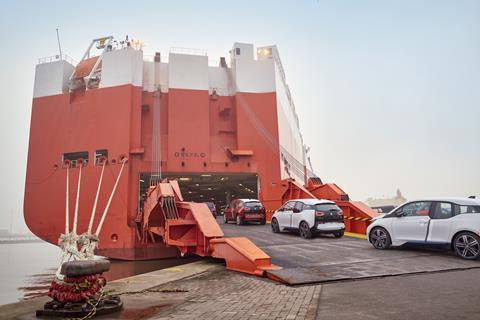 ICL said it will lead to a significant efficiency boost for BMW and will improve BMW's accuracy on delivery times through more accurate track and trace.
"We're excited about building and maintaining a solid working relationship with BMW Canada," said Sean LaBuda, operations analyst at ICL. "We hope the tools and capabilities of ICL's system will help, and they can focus on adding value and time-saving to tasks to improve their logistical process further. We look forward to supporting their business for years to come."
This is the second contract BMW has signed with ICL, following its adoption of the company's technology in Europe. There ICL is managing adjustments to vehicle routes, handling special transport and maintenance of master data, as well as ensuring that BMW vehicles are prioritised for transport when required.
ICL's software allows vehicle manufacturers to connect with all logistics providers through a centralised, fully managed hub, providing good visibility in the outbound supply chain. 
BMW deliveries in Canada increased by almost 17% in last year compared to the previous year. A total of 34,895 units were delivered, including those from the Mini brand.