The type of vehicles being moved through the outbound supply chain is going to change in the near future, with more commercial vehicles, vehicles meant for sharing and more refurbished used vehicles coming into the mix, according to Renault. At the same time, there is a need for rationalisation of modes and sharing of data.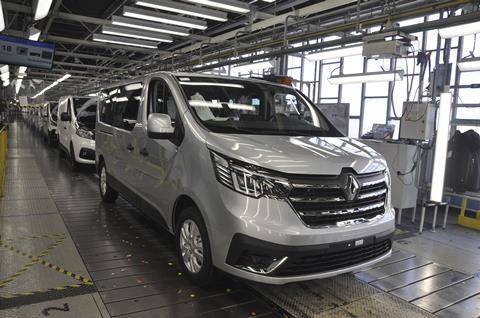 Speaking at a recent webinar hosted by Haropa Port, Jean-François Salles, global vice-president of supply chain at Renault, said that the pandemic has acted as a catalyst for a number of trends that are likely to continue in the future. In a vehicle market in which the sale of new passenger vehicles shrank dramatically, used cars and light commercial vehicles (LCVs) experienced undiminished popularity.
Privately owned transport was seen as a safer option to public transport during the coronavirus pandemic, leading to strong demand for used cars. With those cars increasingly being bought over the internet, and often from a long distance away, there are new challenges for finished vehicle logistics.
Meanwhile, the same shift towards online buying of other consumer goods is spurring an increase in fleet sales. Salles said that the Renault LCV plant in Sandouville, which makes the Trafic van, is running at full capacity to meet the demand. Although the used car market may stabilise, the demand for LCVs is likely here to stay.
Another factor that will change logistics is the rise of shared mobility.
"The consumption of mobility is going to move from the ownership of one vehicle to services that are multimodal, with the use of different transport means, from train to car to bikes in the city," said Salles.
That will require a bigger demand for pre-delivery services that include the preparation of the vehicles, such as charging them and ensuring the connectivity functions are set up.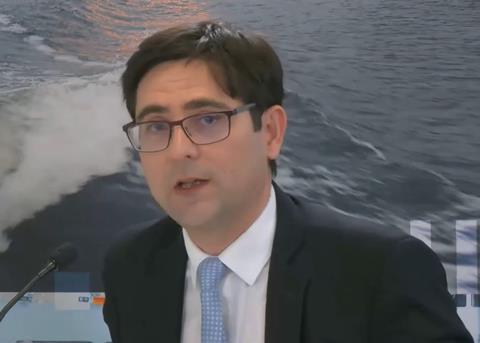 More fundamentally, this trend will alter the type of vehicles being shipped – to cars purpose-built to be shared – as well as the distribution patterns.
"[We will move to a more] segmented approach to the distribution, sending vehicles to both traditional customers, but with more and more B2B," Salles explained. This will include more fleets and mobility companies that use vehicles when they are new, but require them to be refurbished for reuse.
With the need for re-use in mind, Renault is reconfiguring its Flins plant to be a hub for circular economy, which it terms the Re-Factory. This transformation will take place between now and 2024. When finished, the facility is meant to refurbish used vehicles, refit combustion engine vehicles with electric powertrains, convert used electric vehicle (EV) traction batteries to static power storage, recycle vehicles, and promote innovative start-ups and knowledge exchange.
More cooperation and exchange needed
To effectively deal with this changing market and support decarbonisation, Salles also called for better cooperation between stakeholders in the supply chain. "I would like to stress that the efficiency of tomorrow's logistics and supply chain will not rely on one player, and the importance of cooperation will be seen in different areas," he said.
Salles said that there had already been big reductions in empty miles within the Renault-Nissan-Mitsubishi Alliance because of initiatives to share capacity but he added that the company needs to go further. One particular area that needs more work is rail in Europe, as there are still issues with rail connections between countries.
Part of the solution will be software-based and Salles said that the value of giving all stakeholders visibility of the whole supply chain, whether by ocean, rail or road, would be huge. To that end, Renault has started working with start-up Shippeo, and almost all of the trucks Renault uses for moving goods around Europe are now linked into the platform and can be tracked online.