As the first survey revealed, around half of the almost 700 respondents to the survey, who were based across Asia, Europe and North America, said the ongoing rise in fuel prices was their main concern. Major oil producing nations are struggling to meet renewed demand for oil after the pandemic and the international response to Russia's invasion of Ukraine is causing market uncertainty and pushing up prices further.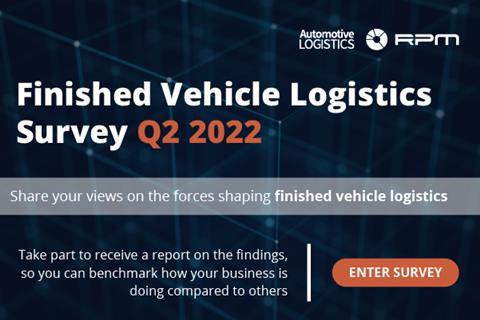 Overall market uncertainty, fed in part by the fuel crisis, also ranked highly in the first quarter survey alongside a concern for geopolitical risk, primarily the conflict in Ukraine. That conflict and the sanctions taken against Russia has caused parts shortages for carmakers across Europe and hampered production. Geopolitical tensions certainly fed into overall uncertainty in Europe, which was the region from which a greater number of respondents expressed concern.
Labour shortages and the rising cost of employment are major concerns, and are being felt especially in North America, where the shortage of drivers ranked as the second biggest challenge facing the industry.
The finished vehicle haulage sector was already having to deal with an ageing labour pool, a lack of interest from the younger generation and competition from other industries, but the impact of the Covid pandemic also saw drivers leave the business for alternative jobs.
The second quarter survey looks into capacity, rates and costs, and labour, and aims to provide an overview of the key trends affecting the sector and how they may have shifted in the second quarter as new developments have come to light. You can take part in the survey here and help measure the sentiment of the sector and what are perceived to be the biggest challenges and opportunities out there at the moment.