Tesla has signed a one-year contract with global logistics provider Hyundai Glovis to import vehicles made in China for sale in Europe.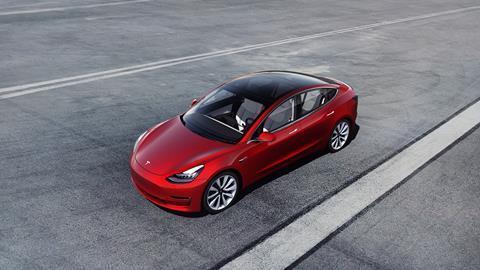 The value of the deal is said to be worth $422m, according to global shipping news source TradeWinds, the largest so far from a single carmaker for Glovis.
As part of the new deal, Glovis is expected to transport vehicles by ocean from the port of Shanghai. No European port has been identified as the one handling the Tesla imports, but Glovis recently signed a contract with BLG Logistics at the German port of Bremerhaven, which is serving as a hub for Glovis imports to Europe from Asia. 
Tesla began production of the Model 3 at Gigafactory Shanghai back in October 2019 following a $2 billion investment in the plant, which also makes the Model Y, along with battery cells. The carmaker said in 2020 that it was planning to export volumes of the Model 3 from there to Europe.
Tesla has not provided figures on the volumes it is exporting or commented on the deal with Hyundai Glovis.
German Gigafactory
The carmaker was due to open a plant in Germany at Grünheide, 30km southeast of Berlin last year, the first Tesla factory in Europe to build vehicles from the ground up. Tesla was originally making the Model S for the European market from semi-knockdown (SKD) construction kits shipped from the US at an assembly plant at Tilburg in The Netherlands – the first such purpose-built facility in Europe.
The new Berlin-Brandenburg factory is complete. However, production has been delayed because the factory still does not have final approval from local authorities for assembly and has only been able to carry out pre-approval production tests.
When final approval is given, the plant will begin with the production of the Model Y and then the Model 3, along with the batteries required to power them. Elon Musk has said that the plant will be its biggest battery producer globally.
There was some controversy over the 300-hectare German factory because the company built on a greenfield site and cut down a forest to do so. Local residents protested over concerns about the environmental damage caused by the plant.