Taiwan-headquartered parts manufacturer Hota Industrial Manufacturing, a supplier to Tesla, has selected the Santa Teresa Borderplex industrial park in New Mexico for its new factory.
The company, which makes internal combustion engine (ICE) and electric vehicle (EV) powertrain components for North American and European clients including Tesla, signed an agreement for the 30-acre site with construction set to begin in 2024. Hota plans to hire 350 employees and is set to invest $72m in New Mexico with future potential expansions over the coming decade.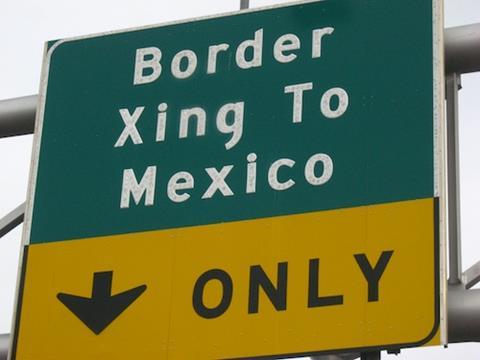 Where the site is based is a key region for automotive logistics. The Santa Teresa Port of Entry is a primary crossing between the US and Mexico and is the first land port without a bridge structure from the east. It serves a critical function for the El Paso and Ciudad Juarez industrial regions as the only port not limited by space or weight. In the last two years, the port has doubled the number of commercial vehicles processed per hour, and hit a new record in 2022 by processing more than 160,000 trucks.
Alicia J. Keyes, Economic Development Cabinet Secretary, New Mexico said: "Hota chose New Mexico's Borderplex because of the availability of desirable land, the workforce and our logistical advantages that provide access to both Mexico's factories and North American customers. Hota is one of several new companies who see New Mexico as a solution to fortify and diversify their global supply chain."
Having close proximity to Mexico is particularly advantageous, as carmakers based in Mexico increased both production and exports last year. Between January and June this year, 1.9m light vehicles were produced in Mexico and 1.6m were exported, up 11.1% compared to the same period in 2022, according to the National Institute of Statistics and Geography.
The region has recently been a hotspot for investment from automotive manufacturing and logistics firms, particularly for the EV market. In February, BMW announced it is investing €800m ($855.8m) in its San Luis Potosi plant in Mexico to produce new generation EVs. The carmaker said it would also be setting up its own 85,000 sq.m battery assembly facility on site to reduce the risks of moving batteries over longer distances. When it opened the plant, BMW said the location had a lot to do with logistics, including supplier location, outbound transport links and infrastructure. Central Mexico, where it is located, has access to the ports of Lázaro Cárdenas on the west coast and Veracruz on the east, with road and rail links to the US and Canada. Other firms made investments during the back end of 2022, with Pirelli announcing an additional €114m ($114m) investment in its Silao plant, in the Puerto Interior industrial hub in Guanajuato state in November. In the same month, logistics provider RPM launched operations in Mexico, providing strategic planning, network design, capacity planning, information technology and transport through its cross-border logistics service.
For Hota, the expansion in New Mexico is pending a final agreement with the state for incentives including the High Wage Jobs Tax Credit, the Manufacturers Investment Tax Credit and job creation grants from the Local Economic Development Act for land, buildings and infrastructure.
Watch: How stronger logistics can accelerate Mexico's recovery