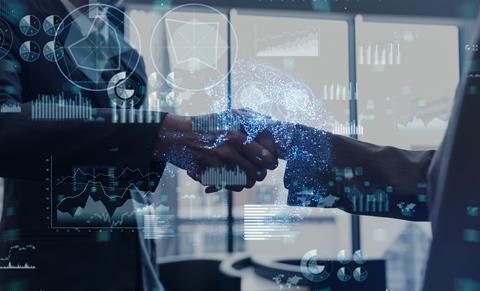 Discussions that seem to be moving quickly between Groupe PSA and Fiat Chrysler Automobiles (FCA) on a possible merger have raised questions about how supply chain and logistics at the respective carmakers would be affected, including on consolidated vehicle platforms and suppliers, costs, as well as on major logistics providers, notably Gefco.
Reviewing the supply chain organisations and strategies for both companies up to now, including through past mergers or acquisitions, also reveals parallels in approach, and in developing supply chain management and sales and operations planning (S&OP).
While each has refrained from commenting on this aspect of a possible alliance, in a joint statement the carmakers said that an extended portfolio of strong products would be based on "rationalised platforms and [an] optimisation of investments". There is precedent for how this might impact supply chain and logistics in the history of both companies, but most recently in Groupe PSA's announcement that it was halving its supplier base and bringing those remaining much closer to the plants they are supplying. That includes for Opel/Vauxhall, which Groupe PSA bought from GM in 2013.
Bringing the supply chain together
Should Groupe PSA sign a deal with FCA – and each board has a mandate to reach a binding agreement "in the coming weeks" – it would result in the fourth largest global OEM based on annual unit sales, currently 8.7m units, with a combined revenue of nearly €170 billion ($185.6 billion). What is pertinent to the supply base, however, is the €3.7 billion to be gained through "a more efficient allocation of resources for large-scale investments in vehicle platforms, powertrain and technology [and from the] enhanced purchasing capability" from the combined companies' new scale.
This fits with Groupe PSA's guiding Push to Pass strategic plan to reduce platforms worldwide and save on production costs. It plans to base all models on one of two car-construction platforms by 2025 to save costs and achieve efficiency gains.
Platform consolidation was a guiding principle when the carmaker bought Opel/Vauxhall from GM in 2017 for €2.2 billion. From 2024, all Opel/Vauxhall passenger car models are to be based on joint Groupe PSA architectures, a move designed to bring savings to the group and to assist Opel/Vauxhall in achieving its own plan to return to profitability by next year – the Pace plan (though it has achieved a slim profit this year).
PSA said in 2017 it was targeting annual synergies worth €1.7 billion within ten years based on the Opel/Vauxhall takeover and expected much of that to come from synergies in manufacturing, purchasing, the supply chain and R&D.
At the time, Groupe PSA's CEO, Carlos Tavares, said the company would "bring everything we have learned in the manufacturing and supply chain system that we think can also be implemented in Opel/Vauxhall" including common platforms and purchasing, and co-engineering.
In 2018, Opel/Vauxhall posted operating profits for the first time in 20 years. PSA's overall profits so far in 2019 have also increased, outpacing most of the European automotive industry.
Sharing and consolidating across fewer platforms between FCA and PSA could, for example, accelerate the convergence of both companies' supply chains, including shared suppliers, as well as possibly shared plants and locations. The impact for North America might initially be minimal, as PSA has a limited presence. Should PSA use FCA platforms and its wider network to enter the US market more quickly, however, logistics and supply chain coordination will be evident.
In Europe, convergence across the supply chain could come faster, including consolidating the companies' manufacturing footprint, and sharing more suppliers, routes and purchasing.
FCA-PSA-S&OP
Such synergies at PSA have been supported by other measures to reorganise operations across Europe to boost regional competitiveness. Among the most important projects for the supply chain, PSA has also spent the last two years improving control across the sector through the development of its S&OP function. That involved using advanced tools to develop forecasts, production and distribution plans through inputs from multiple departments. This function is now part of the supply chain division at PSA, which is led by Francesca Gamboni, senior vice-president of supply chain.
In the years since Fiat took over Chrysler, a combined FCA has also reorganised its supply chain organisation to improve competitiveness across the company, covering areas from production and supply, to dealers and end customers. The carmaker's supply chain management in the Nafta region now has sub-divisions that cover a number of areas, including demand and production planning, inbound transport and supplier delivery.
This structure has kept all of the functional areas of the supply chain connected, while also ensuring that S&OP is managed entirely by the Supply Chain Management group. The aim is to improve demand and supply forecasts, and to develop production plans and implementation.
In its latest business plan announced last year and running to 2022, FCA said it would continue to focus on "industrial rationalisation to deliver cost savings through manufacturing and purchasing efficiencies" as well as "to explore opportunities to develop partnerships to share technologies and platforms".
Together Groupe PSA and FCA now project that 80% of the synergies targeted by the proposed merger will be achieved after four years of being one entity, with a total one-time cost incurred of €2.8 billion.
Logistics could feel the pressure
While neither company will comment yet on what their merger would mean for logistics services, costs or operators, a number of impacts seem likely.
Logistics providers and suppliers are likely to face increased pressure to cut costs and further optimise services and networks. For example, Groupe PSA is in the process of cutting its supplier numbers in half and bringing those suppliers much closer to the plants they are servicing, cutting down on overseas transport. As part of that Opel/Vauxhall is also targeting 7% in cost reductions this year and 5% per year thereafter to 2026. Its plan includes achieving greater efficiencies in manufacturing, logistics and purchasing.
Groupe PSA will be looking to continue this rationalisation of both product and supply chain with any future joint venture partners, including FCA.
A key question will also centre around Gefco. The logistics provider was once part of Groupe PSA and is now controlled by Russia's state railways, RZD. Gefco is, however, still contracted to serve as PSA's exclusive global fourth party logistics provider (4PL) through to 2021, which includes logistics purchasing, tenders, contracting, operations and invoicing. Gefco renewed a contract for similar 4PL services last year for Opel/Vauxhall, covering the management of 220 separate logistics providers (140 for inbound and 80 for outbound).
Whether the merger could lead to a further extension of 4PL services for Gefco to other brands, such as Fiat or Jeep, remains to be seen. Gefco will not yet comment or speculate on the merger.
Gefco currently has a small automotive presence in North America. In principle, PSA will review the exclusivity of this contract with Gefco for 2022, and a combined group would either seek new terms or could open up services to other providers. Up to now, at least, PSA's inhouse capabilities to manage logistics directly is also limited, as Gefco has effectively managed logistics for many decades across the company.
For further insight into the implications of the possible merger see the latest analysis from Ultima Media's Automotive business intelligence unit