Ineos Automotive has officially taken over operations of the Daimler plant in Hambach, France, after completing the purchase of the facility in December last year. It will start building the firm's Grenadier off-roader in 2021, as well as continue to build the Smart EQ Fortwo until the end of its model cycle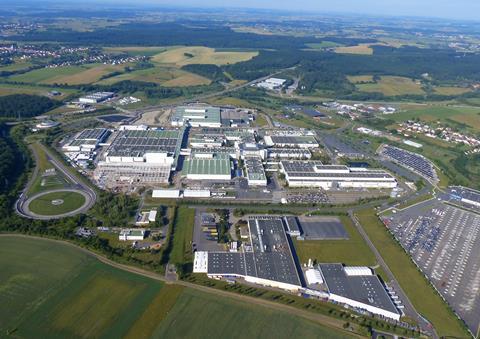 A signing ceremony with Ineos' CEO Dirk Heilmann, Jörg Burzer, member of the board of management of Mercedes-Benz and Agnès Pannier-Runacher, French minister delegate for industry, took place last week to mark the official handover of the factory to Ineos Automotive. The new automotive arm of chemicals giant Ineos plans to build its Land Rover Defender-inspired Grenadier there from the end of 2021, for a launch in 2022.
As part of the deal, Ineos is contracted to continue building the electric Smart EQ Fortwo city car there, as well as a number of components and sub-assemblies for Mercedes-Benz models. L'Usine Nouvelle reports that this arrangement is due to continue until 2024, at which point a new generation of Smart will be built in China, in partnership with Geely.
Ineos originally planned to build a factory in Wales, but those plans were shelved when Daimler put the Smart factory up for sale. Ineos Group chairman Jim Ratcliffe said: "Hambach presented us with a unique opportunity that we simply could not ignore: to buy a modern automotive manufacturing facility with a world-class workforce."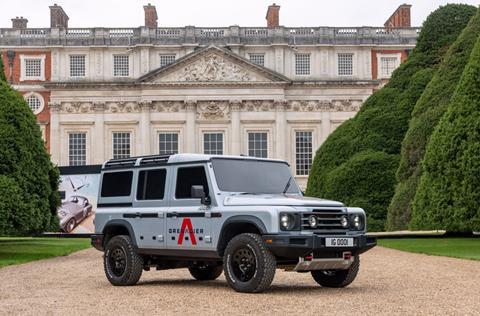 Marko Weisshaar, head of supply chain management of Ineos Automotive, told Automotive Logistics that it is a huge benefit to have so many experienced staff to also plan the start of the Grenadier. However, the possibilities for combining the Smart and Grenadier supply chains will be limited.
"Most of the synergies we find are in our human resources, where we already have a team that knows what works and where we do not need to invent the wheel again," he said. "There is also a small chance to improve the inbound logistics for the Grenadier where the suppliers for Smart match geographically. If there is a benefit at all, it is something we have to investigate and find a solution with the Daimler supply chain management team."
He added that the supply chains for the Grenadier are largely finalised. All major components have been nominated, although some manufacturing locations may still change because production will be at the Hambach site, rather than in Wales, as originally planned.
The team is confident that the supplier landscape fits its needs. The location of the factory was cited as an important factor when the acquisition was first announced, as it is located near the French-German border, only 200km from Stuttgart, giving access to supply chains, automotive talent and target markets.
Weisshaar said that Ineos is in the final stages of the request for proposal (RFP) process for the Grenadier's logistics operations and he expects a nomination to follow in the next quarter for all LSPs for freight, freight management and onsite logistics.
For the existing operations with Daimler products, Ineos will have to take an approach that matches with Daimler's and work in close partnership with the carmaker and its supplier base to make the transition work.
"We need to have near-seamless transition from Daimler to Ineos operations where we still operate on existing systems for all Smart processes and also keep the LSP landscape as it was before," said Weisshaar. "But for our own vehicle we will certainly plan everything based on what fits best for us with own systems, processes and assets, independently from what already exists."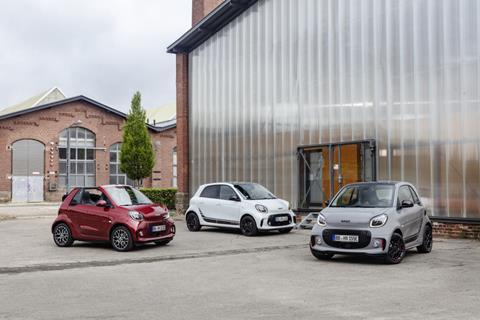 The Hambach plant has recently benefited from major investment to accommodate larger vehicles, as Daimler planned to also start building a compact Mercedes-Benz electric car there. Mercedes recently announced that the EQA electric compact SUV has instead started production in Rastatt, alongside the more conventional A-Class, B-class and GLA, with which the EQA will likely share a lot of technology. Its other compact electric SUV, the GLB, will be built at the Hungarian plant in Kecskemét.
The four-door version of the Smart Fortwo, the Forfour, continues to be made alongside the Renault Twingo sister model in Renault's Novo Mesto plant in Slovenia, which also builds the Renault Clio hatchback.