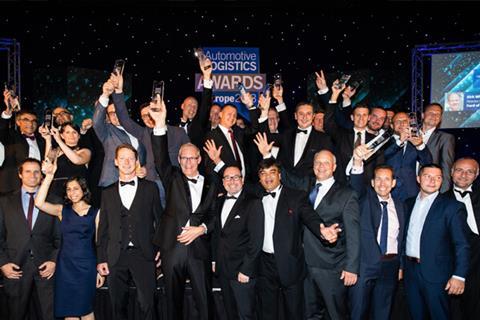 Automotive Logistics is proud to announce the return of the Automotive Logistics Awards – Europe.
Following in the footsteps of last year's highly successful inaugural event, the Automotive Logistics Awards – Europe 2019 will once again recognise excellence and innovation in every corner of the automotive logistics sector.
Last year's inaugural Automotive Logistics Awards – Europe celebrated the magnificent achievements of 16 different companies or individuals across 14 logistics categories. The winners walking away with a prestigious award last year were 4flow, CEIT, DHL Resilience360, Fracht SIA, Gefco, Magna Steyr, Neovia Logistics, NVD, Scania, Seat, time:matters, TOFAS, Ubimax, and Volvo Cars. Receiving special commendations, meanwhile, were FCA Italy and Howard Tenens.
With a total of 15 categories, this year's awards will celebrate high performance and best practice in a wide range of automotive supply chain disciplines – from inbound logistics, packaging and materials handling to finished vehicle logistics, service parts logistics and strategic planning. This year sees the introduction of a number of new categories, including the Transport innovation award, the Supply chain design & engineering award, the Top of the class award, and the Suppliers' supply chain of the year award.
The Automotive Logistics Awards – Europe 2019 are already open for entry and, like last year's awards, will be judged by a highly distinguished panel of experts from the industry.
The judging panel includes several faces from last year's event, like Matthias Braun, head of digitalisation and concept development, Volkswagen Group; Francesca Gamboni, senior vice-president of supply chain at Groupe PSA; and Magnus Ödling, senior director for global core and car program, Volvo Car Group.
There will also be a number of new faces on the panel this year, however, such as Michael Druml, vice-president purchasing, Magna International Europe; Simon Charker, senior manager, EV supply chain at Dyson; and Andreas Subbe, executive director global customer supply chain at Continental Automotive.
The judging panel will apply the most rigorous criteria to the selection of this year's winners, who will be revealed in a spectacular ceremony fronted by mentalist David Meade on July 3 at the Automotive Logistics Europe gala dinner, being hosted at Kesselhaus, in Motor World, Munich.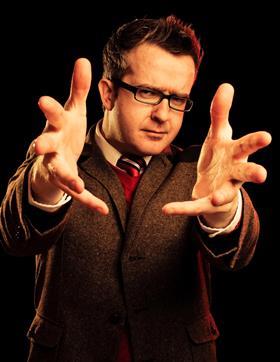 As a leading voice in business, a broadcaster, and a researcher at one of Ireland's leading universities, David has dedicated his career to understanding what makes humans tick and how it affects the way they think, feel, and act. With years of management and leadership experience, he is a sought-after speaker with a reputation for an innovative style that forces audiences to think critically about the challenges around them.
Commenting on the awards last year, Magnus Ödling of Volvo Cars said: "I would definitely advise competitors and suppliers to contribute in the coming years because from my perspective, it will challenge your own organisation to come up with innovations and new solutions but also, of course, to share within the industry will be very important."
For more information and details of how to enter, please see the awards website.